WITH OUR CUTTING-EDGE BLADE DESIGNS, WE REDUCE THE COST OF ENERGY – MAKING WIND POWER THE RIGHT CHOICE.
As blade specialists, we know what it takes to boost performance, while minimizing loads on the turbine and reducing costs:
 
Hybrid carbon design and manufacturing, enabling us to create the world's longest and most advanced blade – the LM 88.4 P. And now this technology is used during serial production of another record-setting onshore blade, for a 142 meter rotor
 
In-house aerodynamic experts, combined with innovative software, not only ensure tailored blade designs – our engineers also develop customized add-on's to optimize blade performance and reduce noise
 
And ultimately, engineers verify the designs in our unique, onsite research facilities – including a rain erosion laboratory, full-scale test center and wind tunnel
Below, explore our innovation projects and test centers, to find out why "We know blades."
WE KNOW:
Design
Everything we do is by design.
LM Wind Power has perfected the art of blade design over the past three decades. While the digital age has changed the way we generate our designs, the balance between key properties and fundamental blade concepts continue to form the basis of our designs.
WE KNOW:
Materials
The optimal balance between price and performance.
Via smart engineering, we 'stretch' what our materials are capable of and continually expand the envelope of what can be achieved.
WE KNOW:
Testing
Performance and reliability through rigorous testing.
We are the only wind turbine blade manufacturer to have our very own wind tunnel and in-house testing facilities for full scale blade tests.
DESIGN
The art of blade design
Balancing aerodynamics and structure 
LM wind power has perfected the art of blade design over the past three decades. While the digital age has changed the way we generate our designs, the balance between key properties and the fundamental blade concept still forms the basis of our designs.
Our fundamental blade constant has not changed since we first began producing blades in 1978: two glass fiber shells attached to rigid webs.  For our new generation of blades, finding the perfect balance between aerodynamics and structure presents the greatest design challenge for each blade type.
 
Aerodynamic properties are crucial in determining how well a blade can extract energy from the wind. LM Wind Power has developed considerable expertise in calculating blade geometry and optimizing performance. The structure defines the modular units of the blade that are assembled to provide maximum strength and rigidity without adding too much weight.

Tried and tested 'building blocks' are the basis for all our blade development projects. We create new, highly reliable blade designs by developing and testing elements such as blade root fittings and the gelcoat independently of the ongoing construction of new types of blades. We then combine these using our advanced design tools.

Here are a few of the building blocks that form the basis of our reliable blade designs:
Root solutions: We thoroughly test our design for the blade root (where the blade is fitted to the wind turbine), to ensure it can support blades that are becoming longer and heavier. The root solutions for LM Wind Power blades are robust and based on the principle of mechanical locking. Steel bushings are cast into the root and form an integral part of the blade.
 
SuperRoot: When we first designed the LM 61.5 P, as the world's longest blade at the time, we refined our root concept to develop what we call the SuperRoot. The SuperRoot is stronger and more compact, accommodating 35-40% more bolts into the same root diameter, making it strong enough to support blades that are as much as 20 percent longer.
 
Gelcoat – protection from the elements: The outermost layer of LM blades consists of gelcoat. This is an integral part of the casting process, which means a thicker layer can be applied to improve the protection of the blades. In fact, all new blades start with a layer of gelcoat – the first step in the production process is to add gelcoat to the mold. LM Wind Power has been working with our suppliers for years, aiming to develop the optimum gelcoat. The result is a surface finish that resists salt, sand, sunlight, rain, humidity and insects. In addition, the gelcoat on our blades is as visually neutral as possible, with a non-reflective surface.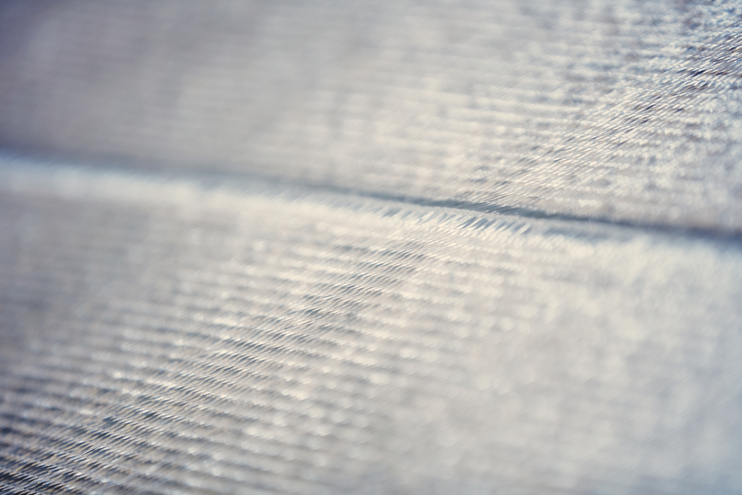 MATERIALS
Reliability down to the tiniest detail
Knowing and understanding materials and how they interact is crucial for finding the perfect balance between performance, reliability and cost.
A pure glass fiber and polyester matrix
We construct the majority of our blades from a pure glass fiber and polyester matrix, based on a 30-year legacy of proven blade designs.
We base our blade material technology on stable, well-tested materials, providing the best possible balance between price and performance. Via smart engineering, we "stretch" what the materials are capable of and continually expand the envelope of what can be achieved.

We successfully apply composite resins to our products, while respecting the required mechanical properties for high performing wind turbine blades and safe working conditions. We also map the properties of the different applied materials and understand how the different elements in our composite material work together and how blades perform under real life conditions.

Known for their reliability, the material technology in our blades holds up against degradation by chemicals and water. With a proven track record of more than 254,000 blades installed since 1978, we know our blades will perform under varying conditions of wind, temperature and humidity. We deliberately pull blades to their breaking point to measure how and when they break, and we continuously improve our products with the latest material innovations.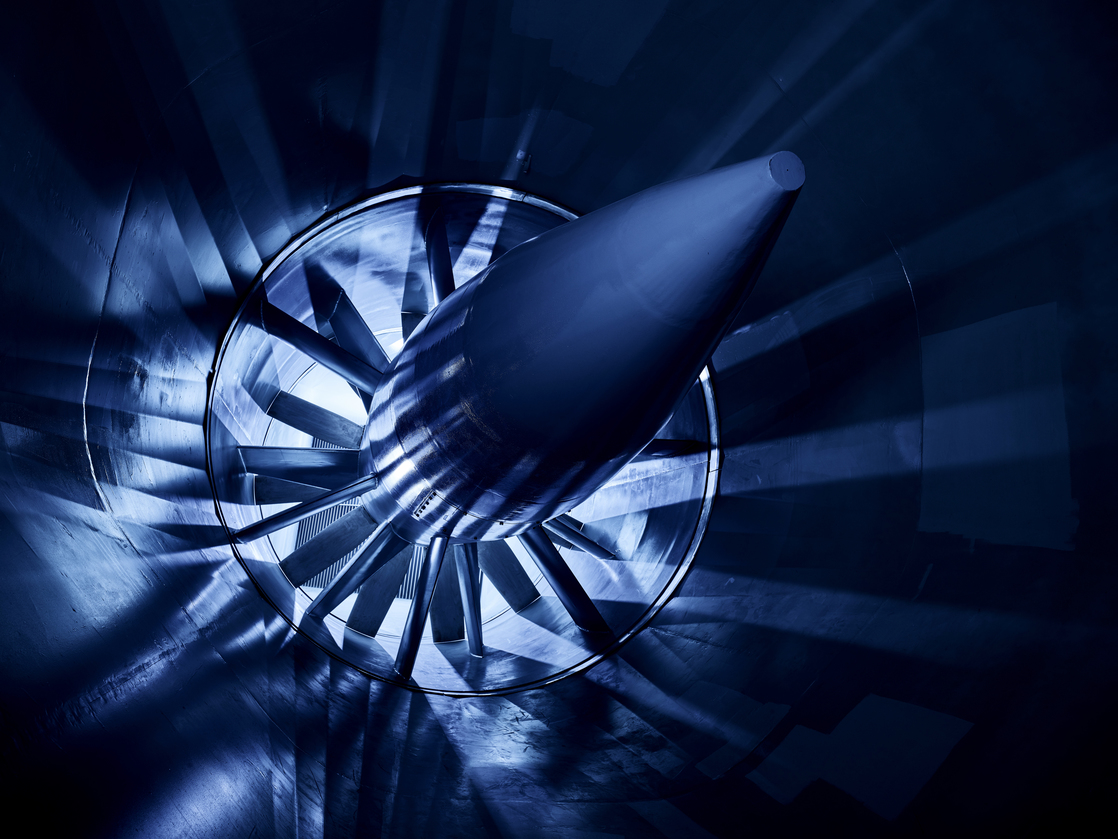 TESTING
Strength and endurance
Rigorous testing to ensure reliability throughout the wind turbine blade's  lifetime.
In-house testing to deliver reliable wind turbine blades, faster
All new lm wind power blade types undergo a series of tests at our certified laboratories for every aspect of performance and reliability. We are the only wind turbine blade manufacturer to have our very own windtunnel and in-house testing facilities for full scale blade tests.
Keeping all the test facilities in-house gives us the highest level of flexibility and helps us deliver the blades to our customers sooner. We currently have four test beds for dynamic testing and one for static testing. The largest of these has recently been extended, with a capacity to test blades as long as 80 meters. Besides, new blade types are also tested at This sophisticated tunnel allows our team of scientists and engineers to test the aerodynamic properties of our blade types in simulated conditions that match real wind conditions.

DANAK Accreditation
Our testing laboratory has been accredited for the testing of wind turbine blades by DANAK – the Danish Accreditation and Metrology Fund under ILAC (the International Laboratory Accreditation Cooperation). This means that our measurements and reports can be used as the basis for blade type approval by authorities such as Det Norske Veritas (DNV) in Norway and Germanischer Lloyd (GL) in Germany.

As part of the accreditation process, LM Wind Power's technical expertise and processes were studied using the ISO 9001 and DS/EN ISO/IEC 17025 standards concerning general requirements for testing and calibration laboratories. In addition, DANAK carries out annual audits in our laboratory.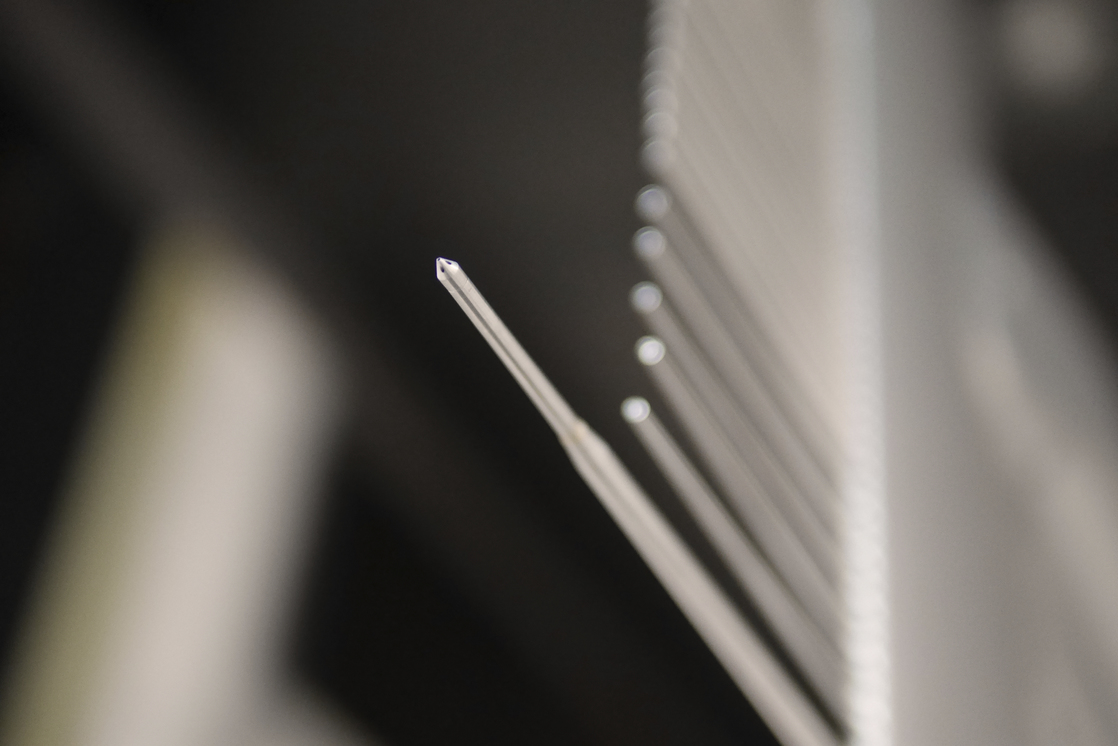 TESTING
Pure wind at 105 meters per second
Our engineers and scientists use our custom made wind tunnel to optimize the aerodynamic benefits of our blades. Tests of airfoils in the wind tunnel helps in understanding the complexity of flow physics and allows the continuous development of numerical approaches.
Wind tunnel to simulate dynamic operating wind conditions
We examine aerodynamic properties and experiment with different solutions for actively controlling the loads on our blades. With advanced technology, we generate aeromechanic designs through a process of numerical simulations which are validated in our very own wind tunnel.
The tunnel dimensions are 1.35 m width, 2.70 m height and 7.00 m length. This gives very little blockage and only limited streamline curvature for an airfoil model with a 900 mm chord. A maximum wind speed of 105 m/s can be generated in the wind tunnel and a cooling system in the tunnel is used to remove the excess heat at high wind speeds.

Test setup
The test setup for the airfoil model involves a high-accuracy turn table device for holding the airfoil model, as well as an automatic traverse system holding a wake rake. In total almost 300 sensors are used to characterize the airfoil flow including differential pressure sensors and a load cell system. An automatic data acquisition system allows a high level of uniformity between different tests. To qualify flow patterns with flow visualization techniques, we apply established methods utilizing infrared camera, tufts, smoke and oil.

Future
One of the upcoming challenges at our wind tunnel is to conduct high precision experiments to measure the sound level generated by an airfoil. This means new skills, measurement technologies and a tuning of the current wind tunnel to a low sound level aero-acoustic laboratory.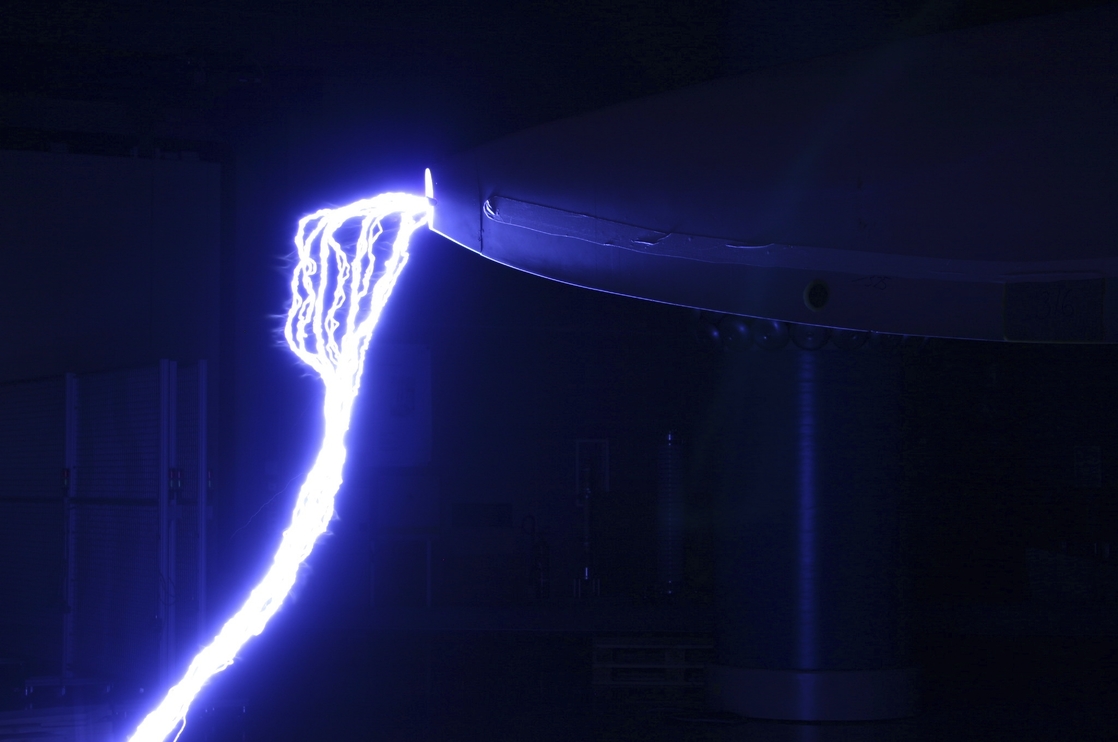 TESTING
Ready for anything
We subject every new blade type to extreme loads and fatigue tests to ensure reliability throughout its lifetime, and lighting tests to ensure the lightning protection on the blades can withstand powerful storms.
Tests of strength and endurance
We put every new lm wind power blade type through rigorous static and dynamic tests. Subjecting the blade to extreme loads and fatigue ensures reliability throughout its lifetime.
Static Testing
 All new blade types undergo static testing before they are approved. A traction rig is attached to the blade by steel wires fixed at select points and then the blade is pulled to a point where it is subjected to the prescribed maximum load. The extreme load is tested on all sides for a week - leading edge, trailing edge, suction side and pressure side to ensure that it does not break. The whole program is repeated after dynamic testing to ensure that the blade can handle extreme loads even after high fatigue.

Dynamic Testing
Dynamic testing takes considerably longer. The aim is to subject the blade to fatigue loads corresponding to 20 years of normal wear and tear. This is done by setting the blade into five million oscillations edge wise and flap wise. During the test, an infrared camera is used to check for small breaks or cracks in the laminate.

Crash Test
 When new materials are used or other significant changes are made to the blade type, a crash test may be added to the static and dynamic tests. In a crash test, a static test is continued until the blade breaks. The blade is then cut open at the point of fracture, and the surfaces, etc. are investigated in detail to discover the root cause.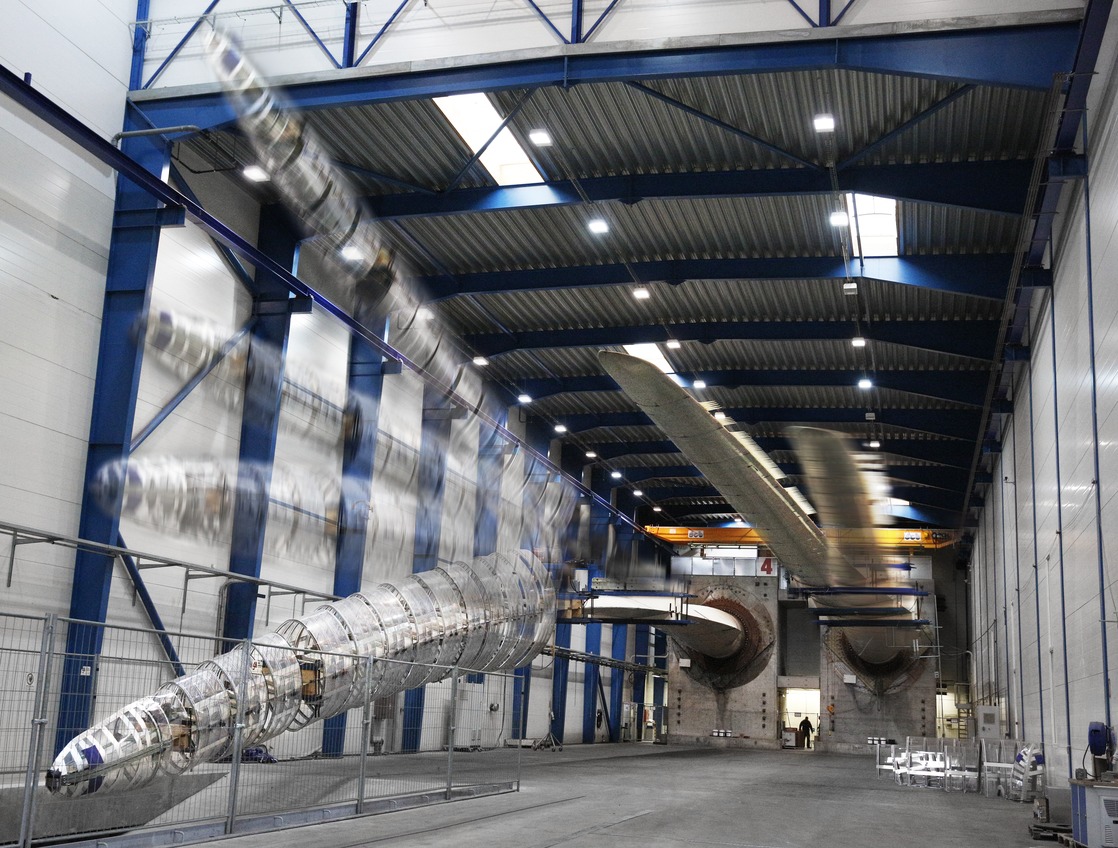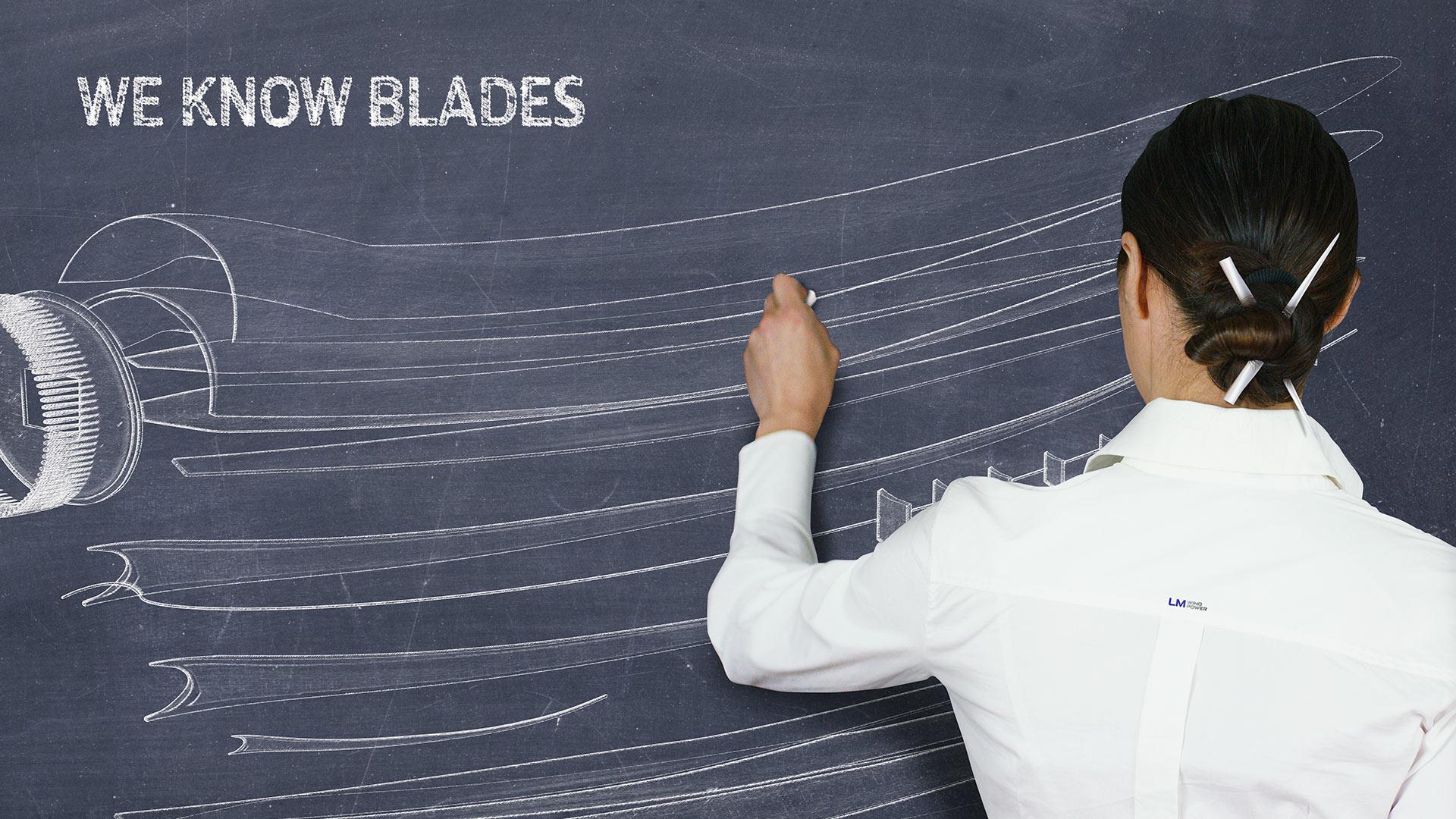 PRODUCTS
We know blades
Here's what it takes to build the most advanced, reliable and high-quality wind turbine blades in the industry.