Wind and renewable energy are key to combat climate change, and if you are passionate about decarbonizing the world and accelerating energy transition then we may have opportunities for you.
We believe people actively build and drive their own career, while the organization supports them with learning, training, and global opportunities to accelerate their career growth.
Our management team from across 10 countries represent diversity across gender, functions, sexual orientation etc. Inclusion is a given at LM Wind Power, over 50 nationalities, across 4 continents are actively engaged in powering our mission - Together we build a more sustainable world.
Our 10,000+ people are our biggest assets. We provide equitable opportunities for them to discover their true potential, grow and flourish in the wind industry. Many of them started their career with us decades ago and today are at the forefront leading clean energy transition.
As a founding member of the wind industry, we welcome you to be a part of our diverse teams, inclusive and innovative culture, where together, we create a desirable place to work, with equal opportunity for all!
Building reliable, world-class blades requires intensive training, excellent technical skills, proficient use of specialized tools, and a mindset rooted in sustainable thinking. At our Centers of Excellence, we empower and train our people through a standardized process based on experiential learning in a manufacturing-like setting. Trainees actively participate in the entire blade manufacturing process, guided by a team of technical experts and mentors, which helps them lay a solid foundation for their skills and contribute to the advancement of blade technology and sustainable manufacturing practices on a global scale.
Watch the video to learn more.
Celebrating Our Team: Employee Spotlights
Women on shop floor breaking through bias
Under the Seven Stars project the teams and their leaders in Vadodara, India are focusing on training women employees in critical processes related to blade making with a lean approach, aiming to shape the next crop of female leaders who can carry out all major operations at the manufacturing unit.
Watch the video! 
We ensure a fair and just culture, that is welcoming of everyone. This people-first approach has helped us create a strong foundation for inclusion, diversity and equity at the workplace, benefits of which are well known and innumerable. It has enabled our employees to stay motivated and committed to the purpose of collectively contributing to the overall goal of driving the energy transition. As an industry, we must join hands to improve our efforts to create an inclusive world for all.
Discover Our LMGamechangers: Pioneering Inclusion and Innovation in the Wind Industry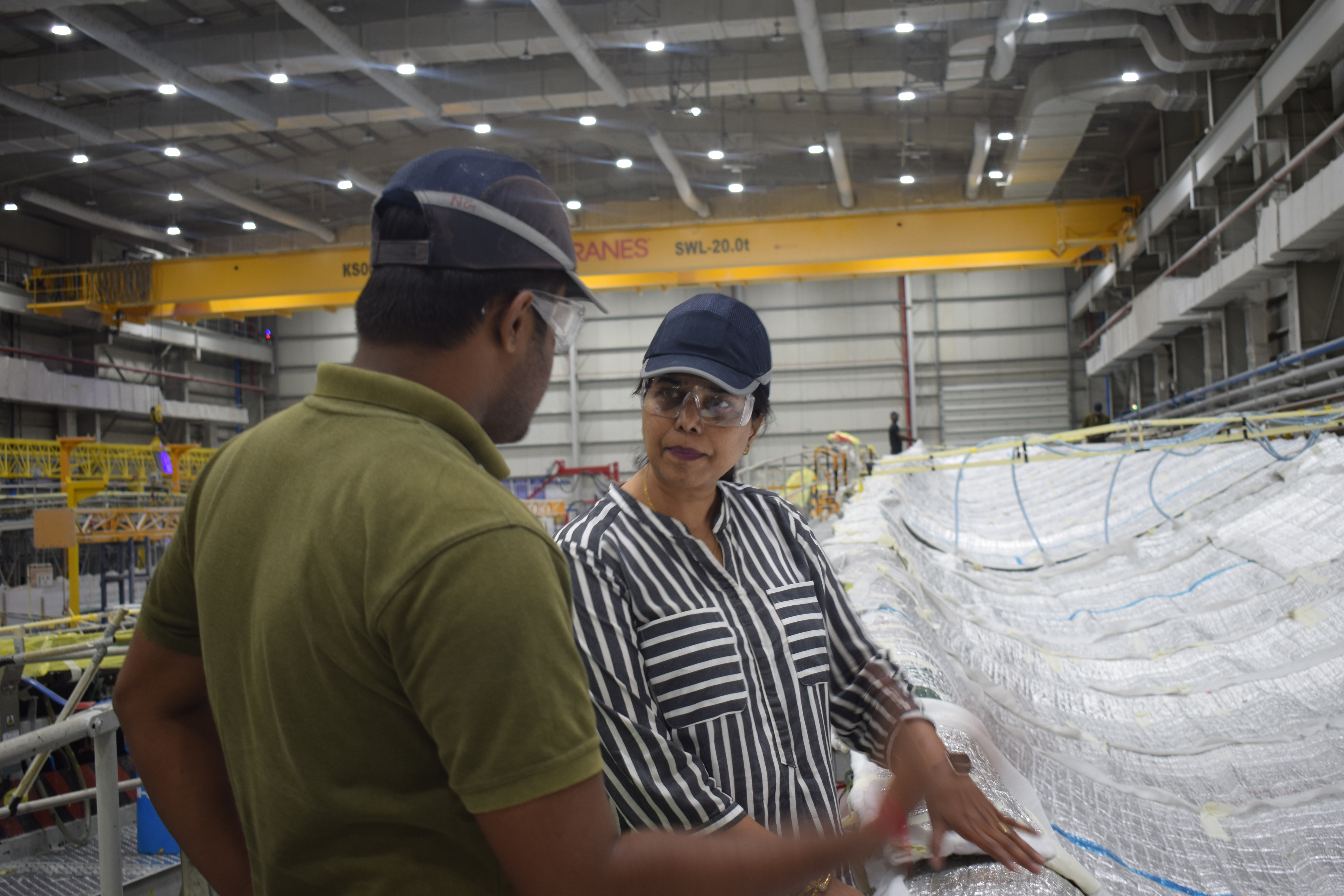 Turning obstacles into opportunities is what makes Anees Fathima a compassionate leader and role model
Learn more >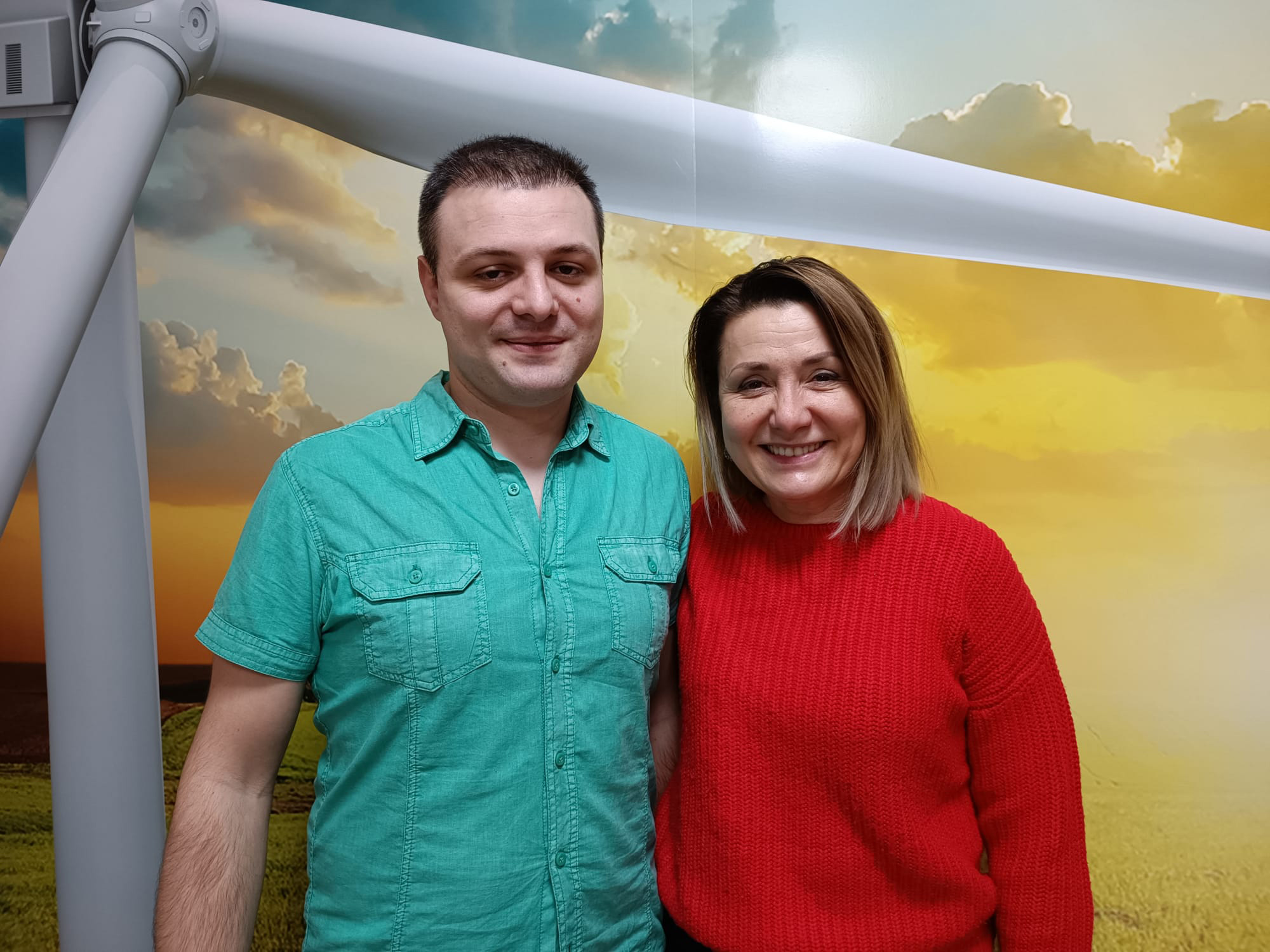 The Age of Diversity: Mother and son learn together while building efficient, reliable wind turbine blades
Learn more >
Our Disability Advocacy Network (DAN) spans across our plants globally and actively engages in various programs to raise awareness and support #disabilityinclusion, recognizing the needs of those affected by disabilities and conducting effective trainings for teams to collaborate better. 
We are proud to be one of the founding partners of the Windclusion Alliance –that promotes inclusion, diversity and encompassing mindset in the wind industry. Wind energy is playing a major role in decarbonizing the world and to power this growth, there is a great demand for skilled energy professionals. People from diverse backgrounds, cultures, regions, etc. are encouraged to become a part of the wind journey where they have various career prospects linked to innovation and sustainability and equal opportunities to contribute, grow and be proud of their achievements