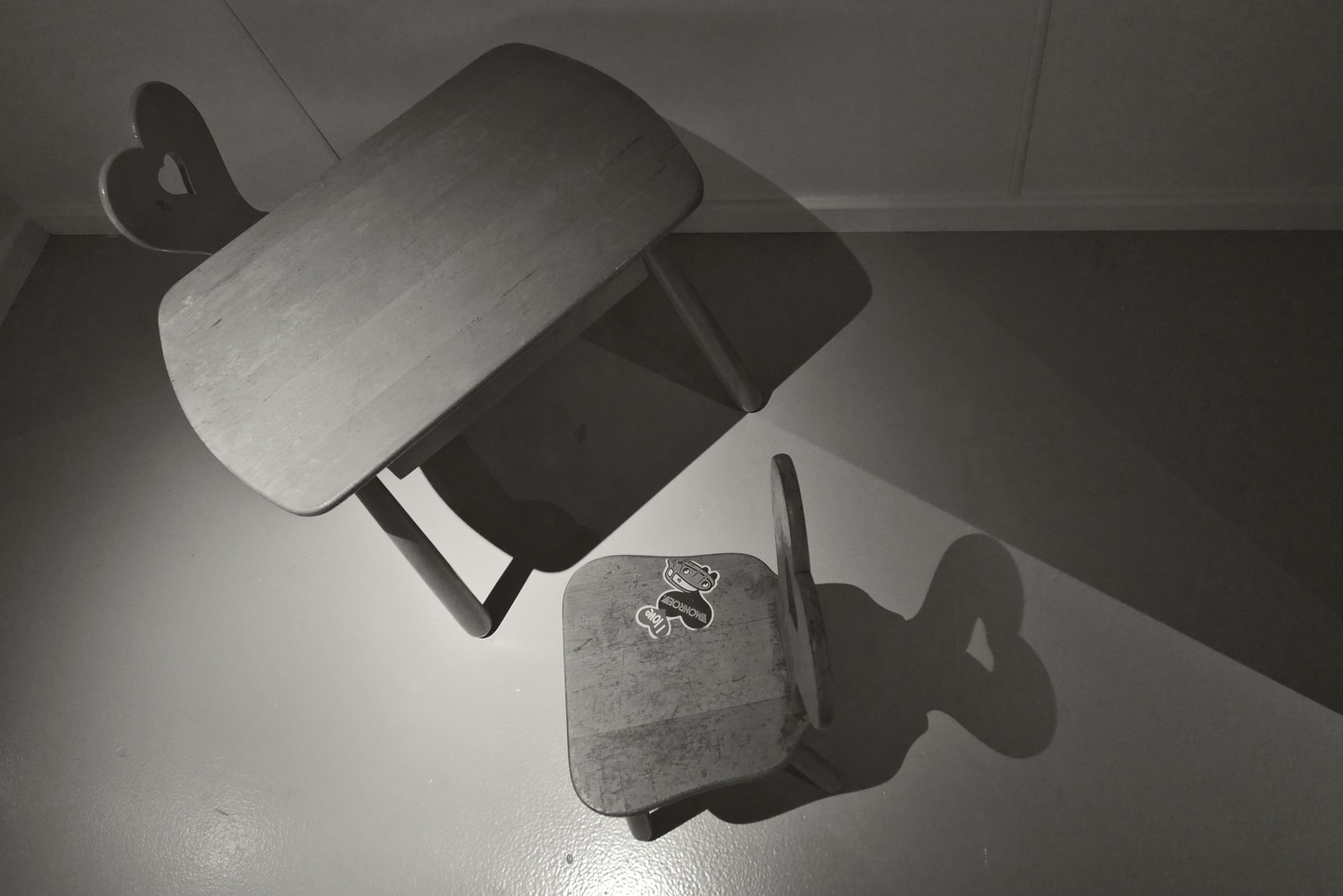 OUR ROOTS
We supplied our first set of blades to the Windmatic wind turbine in the Orkney Islands near Scotland during the 1970s. But before that, our product portfolio was of a different nature...
LM to LM Wind Power
Lunderskov MØBELFABRIK, or in english Lunderskov furniture factory, is where it all started – a long way from the massive composite structures LM Wind Power produces today.
Lunderskov Møbelfabrik was founded in 1940 by Ejner Lorentzen and Aage Skouboe, as a wooden furniture factory in the small town Lunderskov, Denmark. But, it didn't take long for our founders to experiment and explore new glass fiber products — changing the company name to LM Glasfiber in the early 1950s.

Although it wasn't until 1978 that we began to manufacture wind turbine blades, the 1950s marked the beginning of the heritage and continuing achievements of LM Wind Power. In 1953, Lunderskov Møbelfabrik divided into LM Camping and LM Glasfiber: Lorentzen spearheading LM Camping and Aage Skouboe leading LM Glasfiber. The two divisions collaborated to create LM Caravans, which combined a glass fiber exterior with solid carpentry work in the interior. Out of the 300 caravans built, some are still in use today.

During the mid-1950s LM Glasfiber primarily focused on glass fiber boats, while marketing a variety of other glass fiber items. For instance, LM fish boxes were used to transport live fish by truck instead of in wooden barrels by train. Boat building began in 1954 with a small production of speedboats, followed by minor leisure boats and finally in 1969, the production of the well-known LM sail boats. The LM 27 became Europe's most-produced motor sailor at the time.

From boats, to blades
Fast-forward to today. This intrinsic knowledge of advanced materials and a hard-earned understanding of the principles of wind energy have stood the test of time, helping LM Wind Power maintain its position as a market leader in wind turbine blades. Soon after the millennium, one of Europe's most successful private equity firms, Doughty Hanson, came calling and we have since embarked upon a strategic expansion with a global manufacturing footprint.

Though we changed our company name in 2010, our heritage is still the foundation of our success today. We chose to retain our initials as a tribute to our rich legacy as LM Glasfiber, but also as a gentle reminder of where we began. Wind power is what we deliver, and our name represents that contribution: LM Wind Power.