Decades of becoming one with the wind - Experts grown through cycles of change
The wind industry is symbolic with growth, rising above challenges, and embracing new changes while keeping old learnings and experiences. Such is the story of our four #LMGameChangers, who have different voices, experiences, and backgrounds but all share similar story of growing together with the industry.
Wouldn't trade LM Wind Power for anything
Jeff Holst, Service Blade Specialist
"Having completed 24 years with the company, my journey supersedes expectations far beyond perfect," states Jeff, who joined LM Wind Power at a young age of 18 in the production line of numerous blades. "I have strong sentiments of loving it here as this company transformed me from a boy into an adult."
His journey since 1998 is long way since handling first production line as foreman, to various functions in production of web, mold and blades and numerous roles as part of managing eighty people and of repairing teams. He remembers his birthdays through blades lengths. At 18 he worked on 23 m at 19 with 26 m, at 20 with 30m, at 24 with 40m and surpassing 6 1m at 25. At 42 he is now handling various aspects of the 107 m blade. Working in Service engineering as Root Cause Analyst, his job and life hasn't been restricted to a geography, and he's gone places tracing the root cause of his success.
He has evolved as a mentor with the company's journey as wind pioneer and leader. He's been involved in repairing and retrofitting almost 1,000 blades first as technician and then as team leader in Spain, thereafter in different projects, enjoying every role and place that he has visited: "Every morning I wake up and go to work looking forward to the day, as it is the right place for me, always has been, not a job but my passion."
As part of LM Wind Power, he feels "the company and its partners play an important role in changing the world while simultaneously investing in people's growth". His biggest learning has been on how to respond and react to people across countries and cultures and work together with a common mindset of making the world a better place: "I have honed my leadership skills by bringing everything I learnt at work back home to practice, including focus on safety and people, and managing time, people and crisis situations".
(Photo - Jeff in the front. Managing retrofit teams in Sweden, from Poland and Spain, summer 2022)
Moving like the wind
Martin Molzen, Senior Director, Global Business and Sales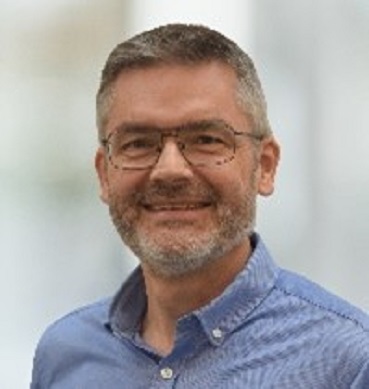 Martin, a mechanical engineer, started at LM Wind Power on August 1, 1992, as sales manager, providing commercial support to engineering teams, customers and their visits, and exhibitions to name a few. His technical background built the foundation of understanding how to sell wind turbine blades.
With the thought of returning to engineering he took on a customer engagement role as front end engineer for loads, aerodynamics, and technology. Yet his first step up was to resume his sales position and he has not looked back ever since having completed three decades in 2022. He credits his growth to the expansion of both the wind industry and LM Wind Power. "Building and expanding relationships with our partners increased with each new blade design, manufacturing and collaborations," he explains.
"I'm like the wind, I keep moving gently and strongly with a purpose."
Martin has witnessed a lot in wind and in LM Wind Power: the evolution and immense changes with regards to customers and industry; growing from his EU sales role to global one with key account managers reporting to him now. Having also handled marketing and service sales, Martin considers himself privileged to have worked with different and diverse roles in sales: "The bigger picture is possible with sales, interacting and nurturing long-term relationships with customers and building confidence in our culture, the process as intricate as moving each piece on a chessboard with absolute precision and priority."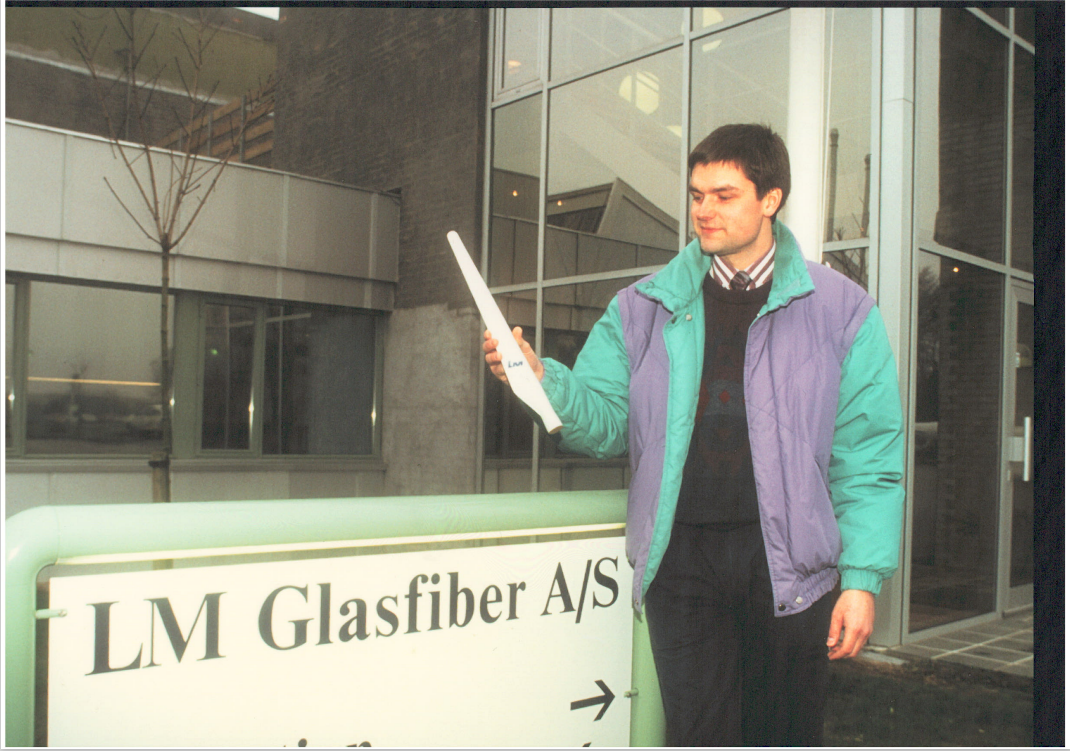 A person made from availing opportunities, his journey is a testament to persistent attempts to excel and keep learning to maintain continuity at one thing rather than shifting focus.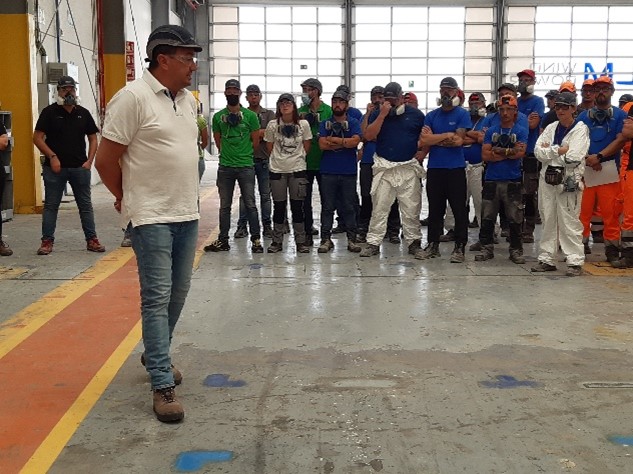 Flourishing through shared experiences and diverse perspectives
Jorge Lopez Caloto, Plant Director Ponferrada, Spain
Having joined LM Wind Power over two decades ago in 2002, Jorge has held different roles in Engineering, Quality and Operations before becoming Ponferrada's Plant Director in 2019. In order to describe how he has driven change within LM Wind Power, one should certainly focus on his support to several plants in our global footprint to improve and optimize processes, increasing safety, quality and productivity.
His vision incorporates making wind global through diverse representation: "Growth is a lot about sharing experiences but also receiving varied perspectives. The learnings received are enriching and become the best tools for our lean journey, because we can learn from plants that are better than us at certain things, and also the other way around". He has been welcoming teams from across the world to train and even visit Ponferrada, taking advantage of each other's ideas, experiences, lessons, etc.
Under Jorge's leadership, the plant also supports equality and inclusion, with an equal gender split in management team and the presence of various nationalities including colleagues from Argentina, Colombia, Mexico, Portugal, Romania and Bulgaria.
Breaking the glass ceiling one blade at a time
Sondra McLean, Lead Manufacturing Specialist
One of the original group of joinees trained at Denmark, Sondra has since March 29, 1999, been growing while following her own unconventional path. In her 23 years long career with LM Wind Power, she has built expertise and repute in molding for 21 of those years – irrespective of work being in day, night, or swing shifts – she's done them all.
She emulates LM Wind Power's mantra of learning by doing while breaking the norm of women at shopfloor: "Night shifts were especially challenging when I was by myself. Working off-shifts made me stronger to think on feet and create new solutions to sudden problems. I make decisions impacting everyone at the shop floor, the product, and ultimately our customers – which gratify and empower me."
Never made for a 9-5, Monday-Friday, day shift job, she started working weekends 17 years ago as a supervisor and this unconventionality has given an edge to her personality and career. Optimizing inclusivity and prioritizing her strengths into daily workspace she leads through openness, honesty, and working towards a common goal.
In a decisive leading role as a female supervisor, a personal learning curve for her was to not let that become a barrier while working at the shopfloor predominantly occupied by male colleagues. So, she leads through example, breaking the glass ceiling, focusing on goals and deliverables, "I believe that women leaders and supervisors bring in not only diversity in thought but also increase visibility to many more perspectives when part of the management – driving the lead on inclusion of all".
These are some of our experts that, just like LM Wind Power, have grown with the industry, becoming the leaders and #LMGameChangers that they are today. In different ways, they have contributed to shape the industry for decades, influencing colleagues and partners, and driving forward LM Wind Power's vision of powering a cleaner world.