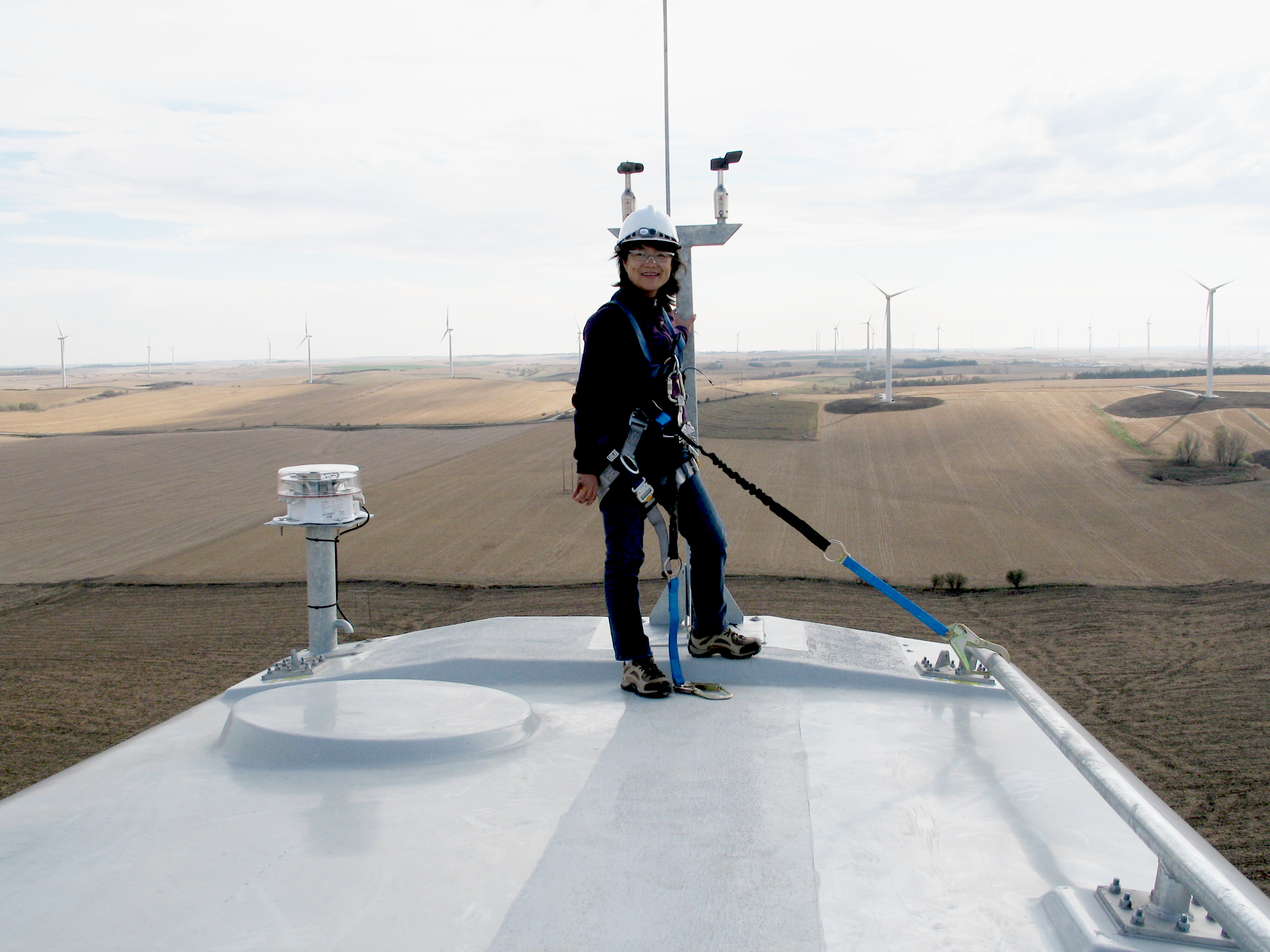 Leading wind industry's milestones: A female engineer drives innovation and technology goals towards a sustainable future
As a child growing up amidst engineer relatives, Joyee Zhu knew she wanted to become one too right since elementary school.
"I thought what they did was super cool, especially when one of my uncles, an electrical engineer fixed my first electric toy in no time". Her life course put into action, Joyee set sail ahead with a goal in mind to one day work on products and technologies that will revolutionize the world.
Her journey, while relatively smoother than fellow female engineers, did not flow as seamlessly as expected. But she still managed to grow over the years achieving levels as an Engineer - Lead, Senior, Principle, and now Consulting.
After nine years working on Aircraft engines in GE Global Research, she felt a strong calling from GE wind business and joined LM Wind Power. Inspired to join this industry for its cost-effective and environmentally conscious energy solutions, today she continues to soar bigger heights as a Consulting Engineer in blade structural design and composite mechanics team.
An exciting time to be an engineer
Her projects span variety of functions which include supporting various new product introductions, field issues, new products and technology. One project stands out though: she was part of the team designing and producing the first 100% recyclable blade launched as part of the ZEBRA (Zero wastE Blade ReseArch) consortium.
"This is an exciting time to be an engineer where evolution, growth and expansion of wind industry is accelerating, being seen as a powerful clean energy resource. I am fascinated by technologies that push boundaries of what we can do and know possible and take them to the finish line. My work in this project opens opportunities to revolutionize designing and manufacturing blades with the goal to make renewable energy sustainable and zero waste."
Proud to be an engineer, Joyee is aware of the role she plays in the larger ecosystem of representing female engineers in STEM. She credits learning from fellow women on the importance of holding space for various dimensions of expression while simultaneously breaking the glass ceiling: "Other female engineers also break stereotypes and push against gender bias, but I'm grateful to be positioned in a way that highlights the fact that with hard work and dedication anyone can reach heights irrespective of gender."
While having said that she also doesn't shy away from admitting that respect as a female leader doesn't need magic: "Instead of telling, show that you're deserving of respect. In technical fields it is not hard to tell someone's technical capability after working with them for some time." She further recommends: "Keep learning even as a leader, exploring avenues to grow while maintaining your role as a guide and supervisor, seeing more aspects of projects and giving strategic advice as a senior."
Inspiring others
She lives by example, believing that "work is same for all engineers irrespective of gender, yet females in engineering are still lesser. Hopefully by doing well I can inspire others to choose a technical career path. I believe females bring a unique strength, different perspectives, and various dimensions in whatever job we do, all beneficial for any business. Females think and tackle problems differently, their attention points specific, complement through diverse soft skills, and bring a distinctive inclusion into their profiles."
This International Women's Day Joyee's advice to females aspiring to pursue a career in STEM is "follow your passion, not be afraid to ask questions and always speak up. Lean in and lead with conviction in yourself and your purpose. Don't let challenges affect your productivity and don't back off as challenges don't go away with you stepping back or away. It'll keep coming at you until you learn to face and overcome it."
Joyee is truly an #LMGamechanger, driving instrumental changes that shape the future of industry, proving that it's your expertise and competence that decides your growth; how respect is earned by working together on a common goal; and achieving growth by exploring possibilities.