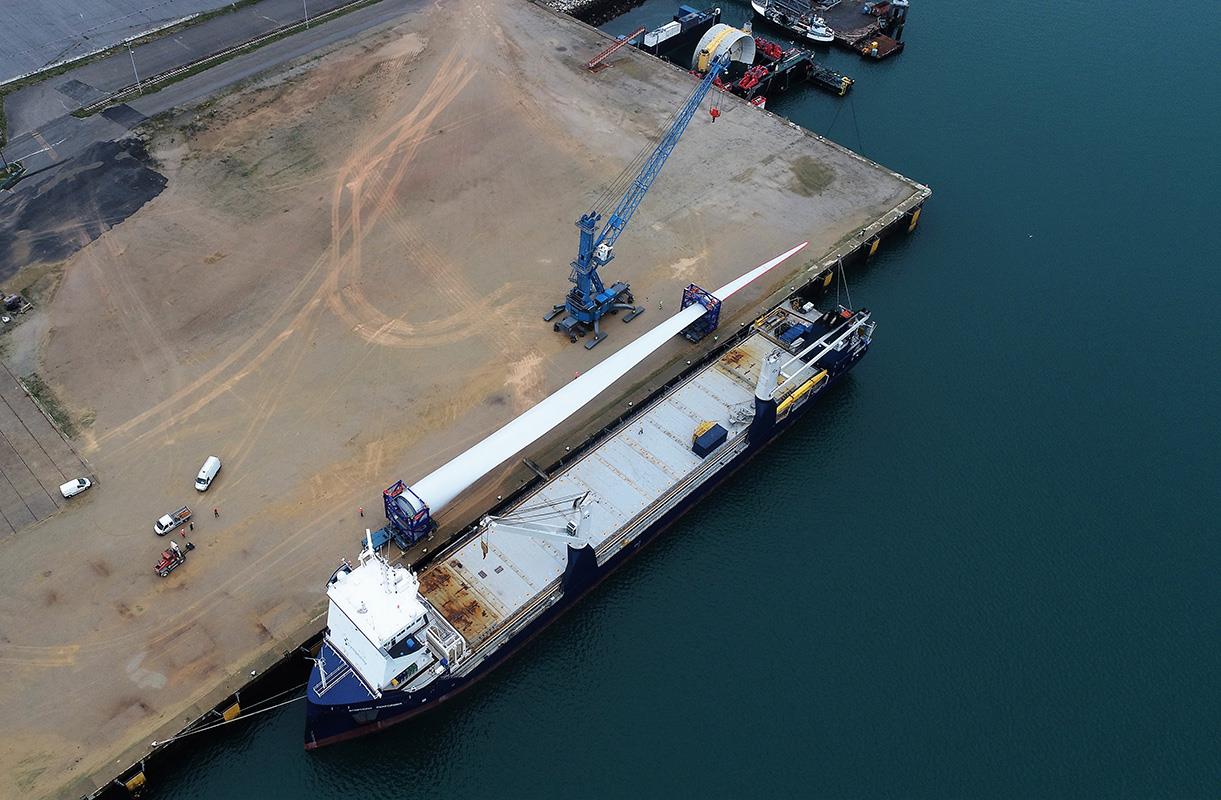 Wind turbine blade of the year: LM 107.0 P
To open the new year, on january 2 windpower monthly announced the 'turbines of the year 2019'.
We're honored and proud to see LM Wind Power and GE Renewable Energy lead the way with wins in both the 'Blades' and 'Offshore Turbines' categories!

In recognizing the LM 107.0 P with the Gold award in the Blades category, Windpower Monthly stated: "Ever longer and generally lighter units mark the top contenders in a hotly contested class."

Building the first-ever wind turbine blade beyond 100 meters in length was a landmark moment for our industry. But why take such a leap forward – to 107 meters – when our previous record-breaking blade, unveiled only three years ago, was 88.4 meters in length?

"As engineers, we are very curious. We always like to push boundaries," reflected Hanif Mashal, LM Wind Power Vice President, Engineering. "Together with GE Renewable Energy, we took the risk to go bigger than ever before. What kept us going was the vision of creating something that lasts for generations, that is needed for the whole world."

"That's what drives us, "Hanif continued. "We are doing something that matters, both for humanity and also for our planet Earth and for its life-supporting ecosystem. And, that's what we will keep doing, for many years to come."

Power for the planet
We often talk about the awe-inspiring size of the LM 107.0 P – the world's longest wind turbine blade. Now, take a moment to reflect on what this record-breaking size means in terms of clean power for our planet:
Wind is our fuel and the rotor is the motor, capturing the energy from the wind. The bigger the rotor blades, the more energy the wind turbine captures.For GE's Haliade-X 12MW turbine, the rotor area that captures the kinetic energy of the wind is 38000 m2. That's equivalent to the size of seven football fields.
When a Boeing 737 climbs to 10,000 feet it takes approximately six minutes and consumes around 7000 kWh of fuel energy. It takes less than half an hour for one Haliade-X with LM 107.0 P blades to produce the same amount of energy. And, the Haliade-X generates that much power without using a single drop of fuel!
One turn of the Haliade-X rotor produces 25 kwh. Three turns will produce enough power to fully charge a Tesla Model 3 long range (533 km).
The tip speed of the LM 107.0 P blade rotating corresponds to 324 km/hr.
One Haliade-X can power over 16,000 European households with electricity.
Six Haliade-X wind turbines can generate the entire annual energy of The Maldives (374 GWhr consumption).
Built to last
The first LM 107.0 P blade was manufactured in LM Wind Power's offshore blade factory in Cherbourg, France in April 2019. As part of a global validation program, the blades are now undergoing simultaneous testing on the prototype Haliade-X turbine in Rotterdam, the Netherlands and in two test centers in the UK and USA, in order to reduce the time required to validate the blades and bring the world's most powerful wind turbine to market. The blade will be tested for over six million cycles in multiple directions –  pulled, twisted, flapped for a year –  to verify its readiness for decades of offshore operation.

Lukasz Cejrowski, Project Director, views our 107-meter blade as a remarkable milestone for LM Wind Power and GE Renewable Energy, but also for the modern wind energy market as a whole.

"This achievement is a result of our company's long term commitment to technology development and product innovation, combined with knowledge and experience in wind turbine blades design and manufacturing, since 1978," Lukasz said. "The Haliade-X wind turbine with the LM 107.0 P blade is undoubtedly the front runner in the clean energy transition."

Stay tuned in 2020 for another exciting year for our prize-winning blade!
WE KNOW BLADES
Blade of the year: LM 107.0 P
Watch our record-breaking wind turbine blade come to life.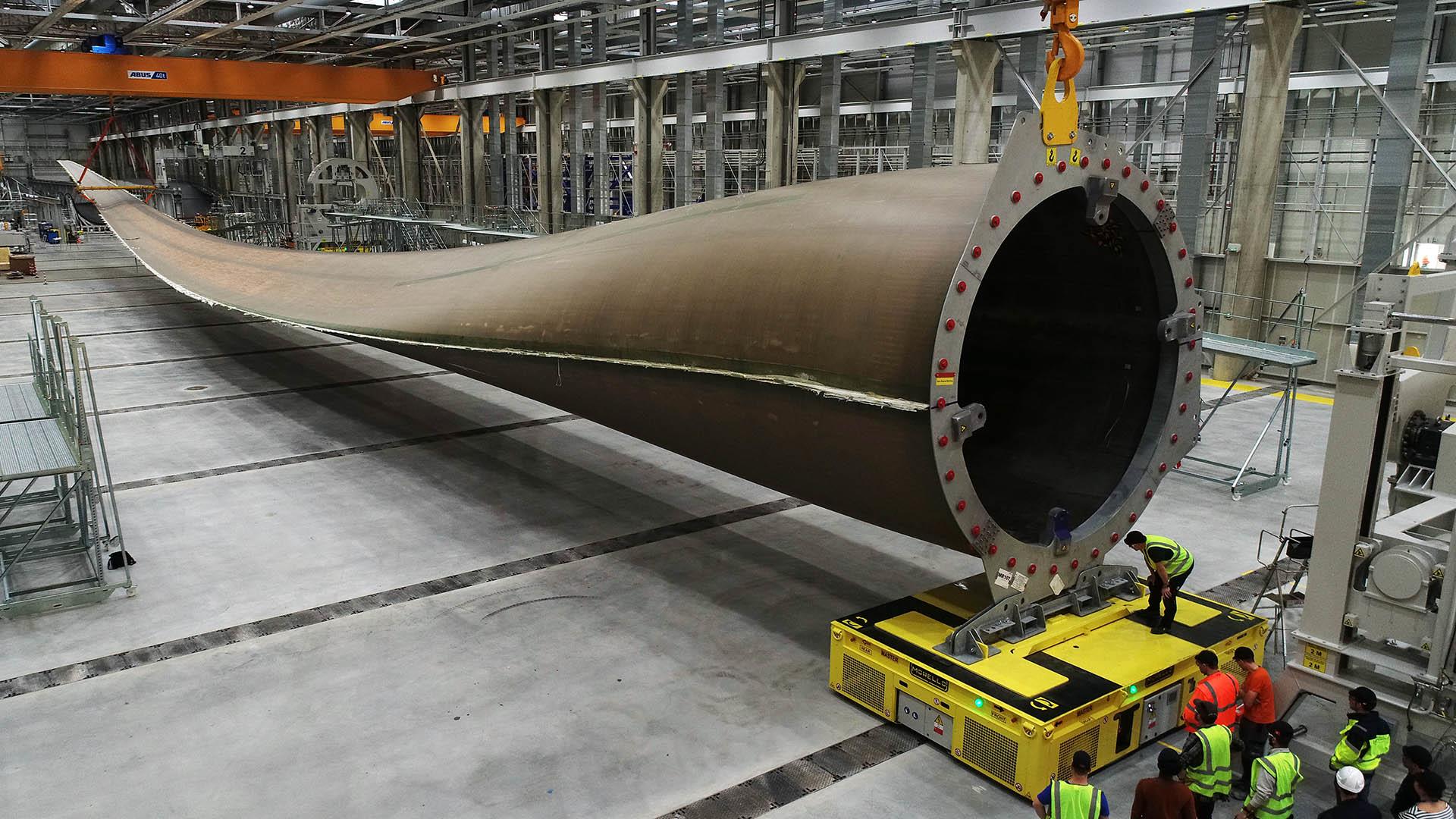 WORLD'S LONGEST WIND BLADE
Made in France
The first LM 107.0 P blade was built in our Cherbourg factory in April 2019.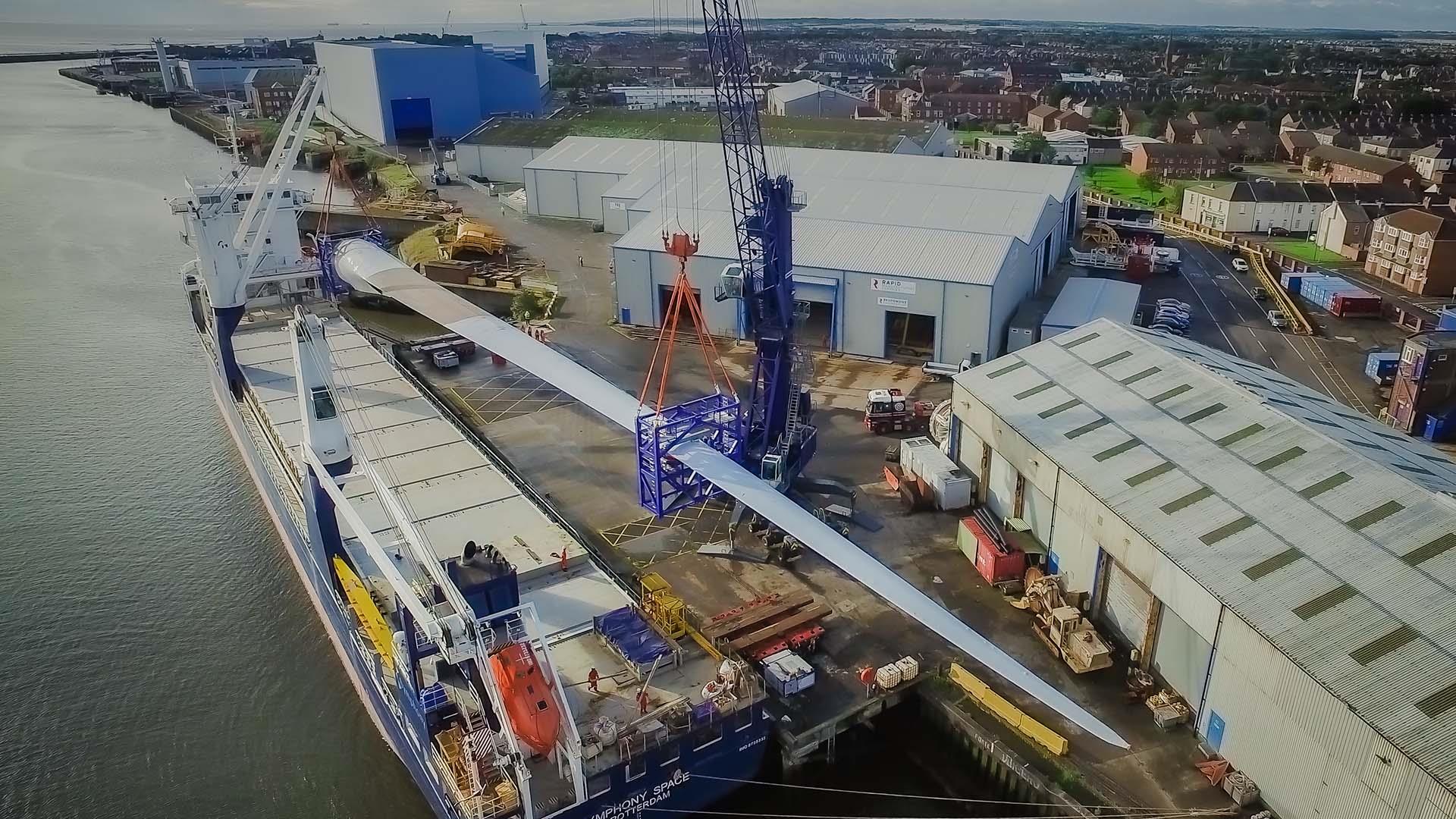 WORLD'S LONGEST WIND BLADE
Testing begins
The first 107-meter test blade arrived in the UK in August 2019 to begin a rigorous validation program.