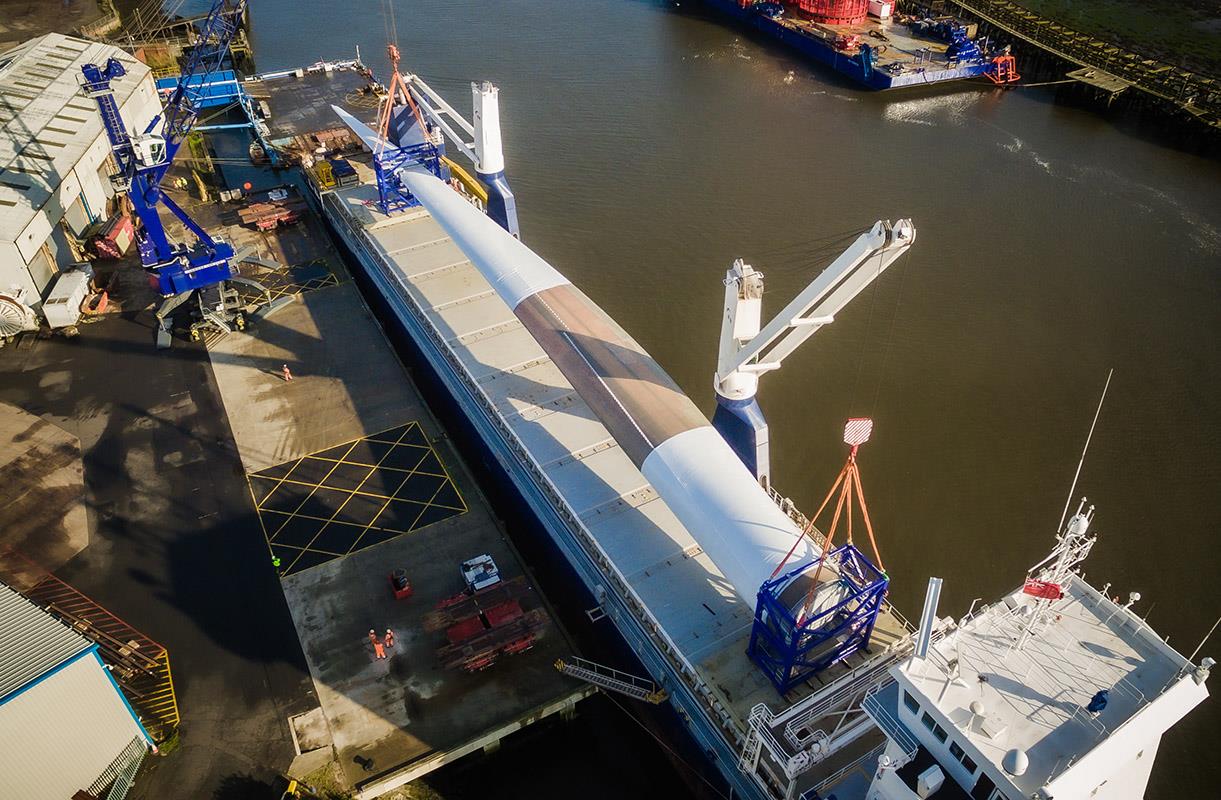 World's longest wind turbine blade arrives in the UK!
Earlier this week our team in cherbourg, france said goodbye to the first 107-meter blade produced at the factory. Today, we're proud to confirm that the blade has completed its voyage to the uk!
The LM 107.0 P blade for GE Renewable Energy's Haliade-X 12 MW wind turbine arrived at ORE Catapult's testing facilities in Blyth in the North East of England on August 14.

Over the coming months, the blade - which stretches longer than nine London double-decker buses - will undergo a full range of advanced testing procedures. Static and fatigue tests will demonstrate the blade's ability to withstand peak wind conditions and will simulate its readiness for years of operation at sea.

According to Hanif Mashal, LM Wind Power Vice President of Engineering, the production of the LM 107.0 P blade represents a milestone for the entire wind industry, as the first wind turbine blade to surpass 100 meters in length.

"LM Wind Power has broken the size record once again with this 107-meter blade," Hanif said. "We are proud to begin its global validation program in the UK, where we have a long term strategic partnership with ORE Catapult to test new products, including our previous record-breaking blade at 88.4 meters in length. Through LM Wind Power's advanced technology development hub in Southampton, we look to continue our presence and cooperation with UK-based technology and R&D entities."

Putting the world's most powerful wind turbine to the test
As announced last June, the Haliade-X 12 MW nacelle and blades will be tested at ORE Catapult's testing facilities, as part of an advanced technology testing program that will focus on enhancing the Haliade-X platform before it enters into serial production in 2021.

GE Renewable Energy is investing close to £15 million in testing and research & development activities for the Haliade-X, primarily in the UK. In addition to the nacelle and blade testing program, GE Renewable Energy and ORE Catapult are also developing the 'Stay Ashore!' program, which aims to reduce the time people spend at sea, increasing safety and helping to reduce the cost of energy by focusing on developing technology in robotics, digital and remote operations.

The Haliade-X 12 MW is a multi-million dollar investment and will contribute to reducing the cost of offshore wind energy in order to make it a more competitive source of clean and renewable energy. One Haliade-X 12 MW turbine can generate up to 67 GWh* of gross annual energy production, provide enough clean energy to power 16,000* European households and save up to 42 million metric tons of CO2, which is the equivalent of the emissions generated by 9,000 vehicles** in one year.

* Based on wind conditions on a typical German North Sea site.
** According to EPA Greenhouse gas equivalencies calculator.
THE WORLD'S LONGEST BLADE
LM 107.0 P
Longer than nine London double-decker buses!
On August 15, we successfully unloaded the world's longest wind turbine blade at ORE Catapult in Blyth, England.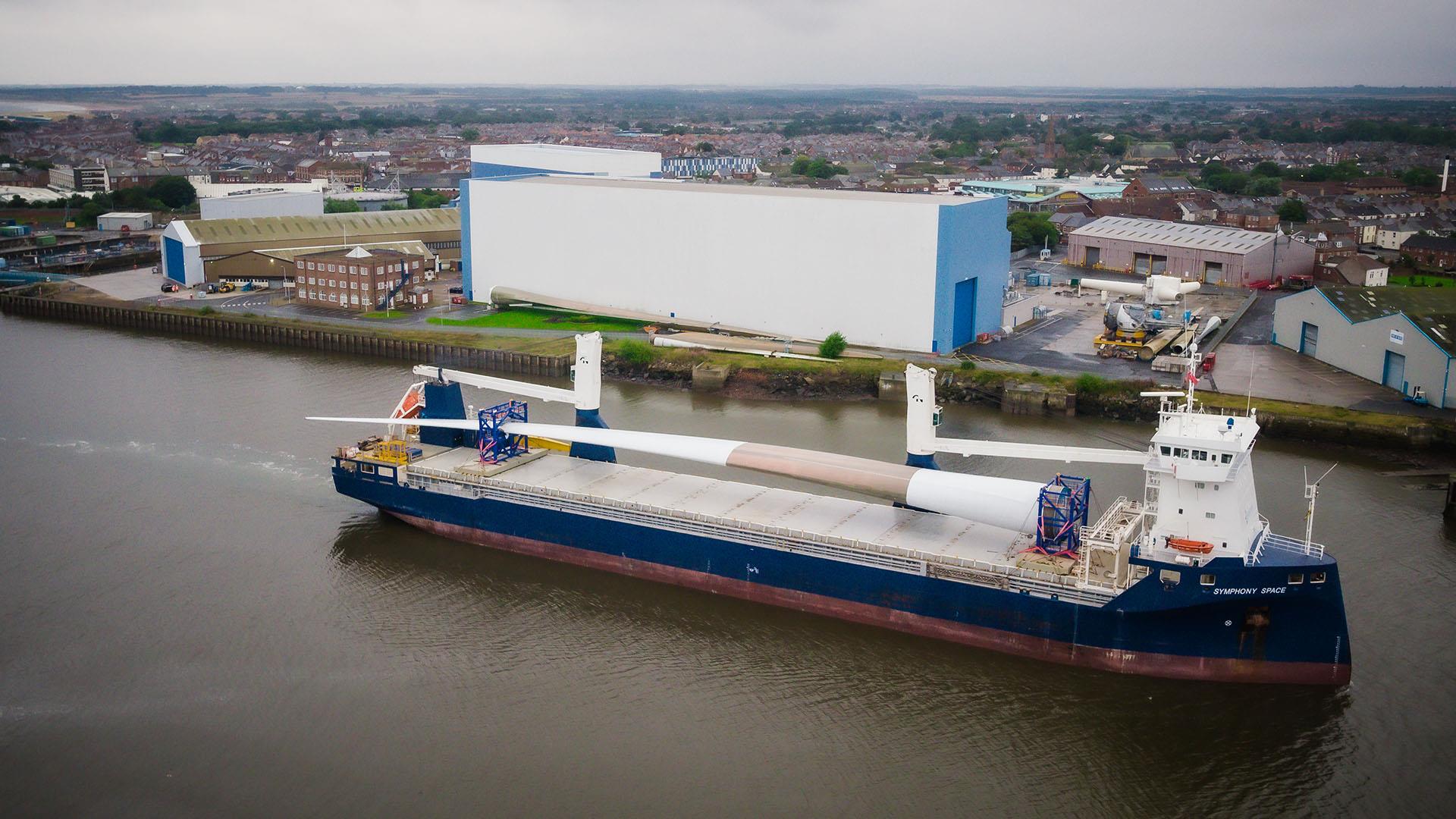 THE WORLD'S LONGEST BLADE
Makes other blades look tiny!
Look closely and you'll see our previous world-record blade - the LM 88.4 P - sitting alongside the blue and white ORE Catapult test hall. Never thought we'd say 88.4-meters looks small!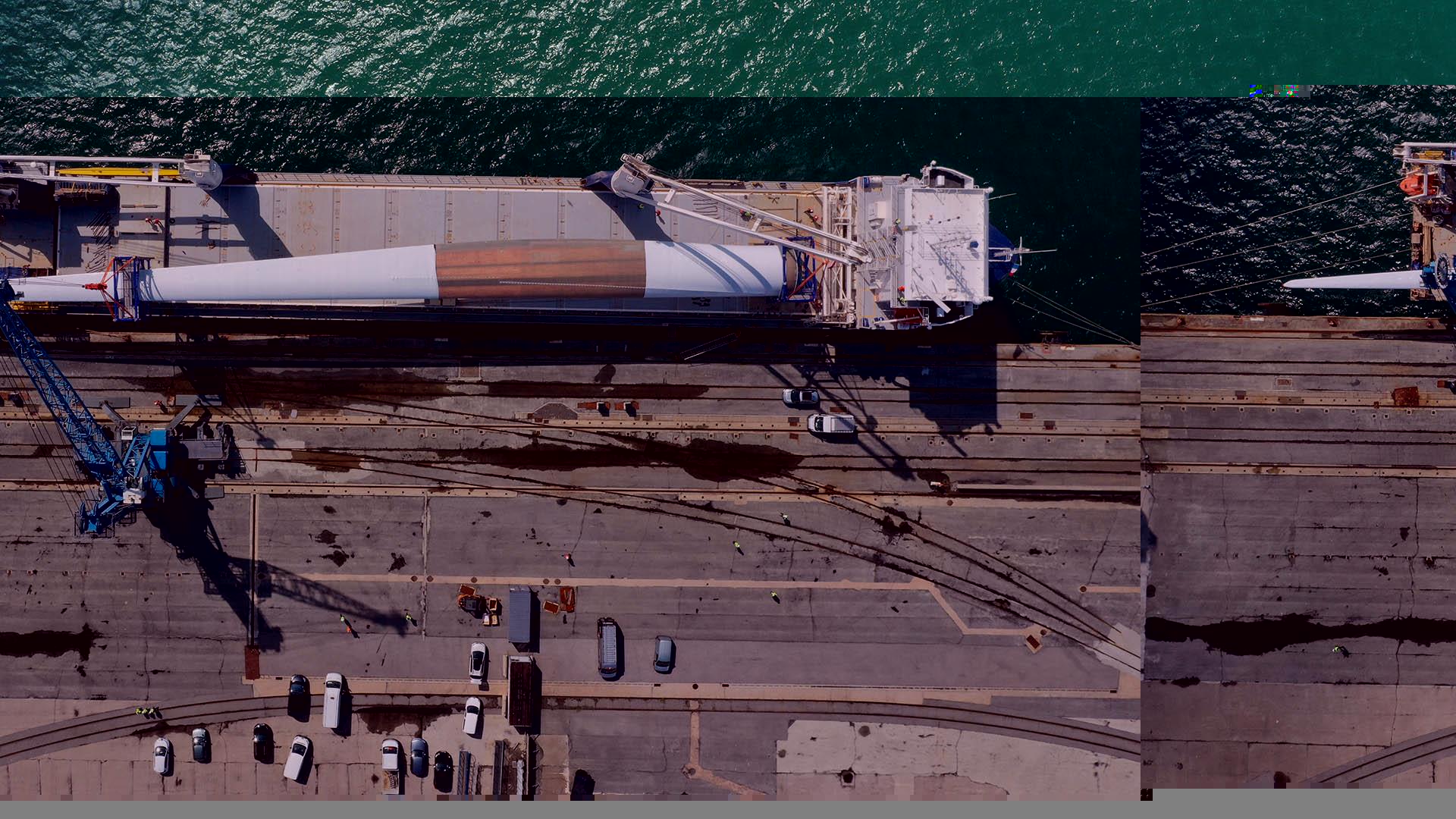 THE WORLD'S LONGEST BLADE
Across the English channel
From Cherbourg, France to Blyth, England!
The 107-meter blade sailed away from our factory in Cherbourg on August 13. Photo credit: Manche Drones Production.