Sustainability team wins Gold!
Our '10 steps to becoming a carbon neutral business' site won the gold award at the prestigious 2019 Danish Digital Awards. The awards' jury recognized LM Wind Power for not only its carbon neutrality achievements, but for its transparency in sharing knowledge and inspiring other companies to follow its lead.
LM Wind Power not only became a carbon neutral business in 2018, but it has also actively incorporated sustainability achievements into its brand. Step-by-step, we have transformed from being known for wind turbine blades in a B2B context, to also being known as a thought leader in sustainability.

One key element in that transformational journey is our '10 Steps to Becoming a Carbon Neutral Business' website which was recognized with a Gold Award at the Danish Digital Awards on May 9!

Together with website design partner Pentia, LM Wind Power beat off very stiff competition to take home the Gold Award for Brand Impact. At the awards ceremony, representatives from the best digital agencies in Denmark and large international companies like Schneider Electric, Vestas, Grundfos, Danske Bank, Arla Foods, and Interflora competed in 13 different categories, where there were more than 300 submissions and 81 nominees.

The awards' jury described LM Wind Power's digital carbon neutral journey overview as a fantastic example of putting action behind words. "LM Wind Power doesn't only try to do something for itself but is fully transparent in passing on knowledge and information on to everyone. LM Wind Power takes on one of the most important climate challenges and sets itself the tough goal of becoming carbon neutral – a target that was achieved in a short period of time. Then they go on to inspire others to the same by sharing their knowledge. We would like to reward that with gold!"

Lene Mi Ran Kristiansen, the Carbon Neutrality Program Leader who spearheaded the LM Wind Power Sustainability program, accepted the award on behalf of LM Wind Power together with Katelyn Huber, Lead External Relations & Sustainability Specialist and content creator for the '10 Steps' site.

According to Lene Mi Ran Kristiansen, Carbon Neutral Program Leader, the solutions showcased were clearly in the very high end of cost and creativity. "The LM Wind Power site is genuine, authentic and so relevant for the current state of the world, providing a powerful context for harvesting the brand and reputational value of our carbon neutrality achievement," Lene said. "But we have to sustain it and keep promoting it to continuously harvest the impact. The more companies that go carbon neutral, the more demand for renewable energy!"

Below, watch the Danish Digital Award nomination video to learn more about why LM Wind Power has a gold-standard campaign as a sustainability thought leader. Then, go explore and share our '10 Steps' website (best viewed in Chrome, Firefox of Edge browsers) to inspire other businesses to start the carbon neutrality journey!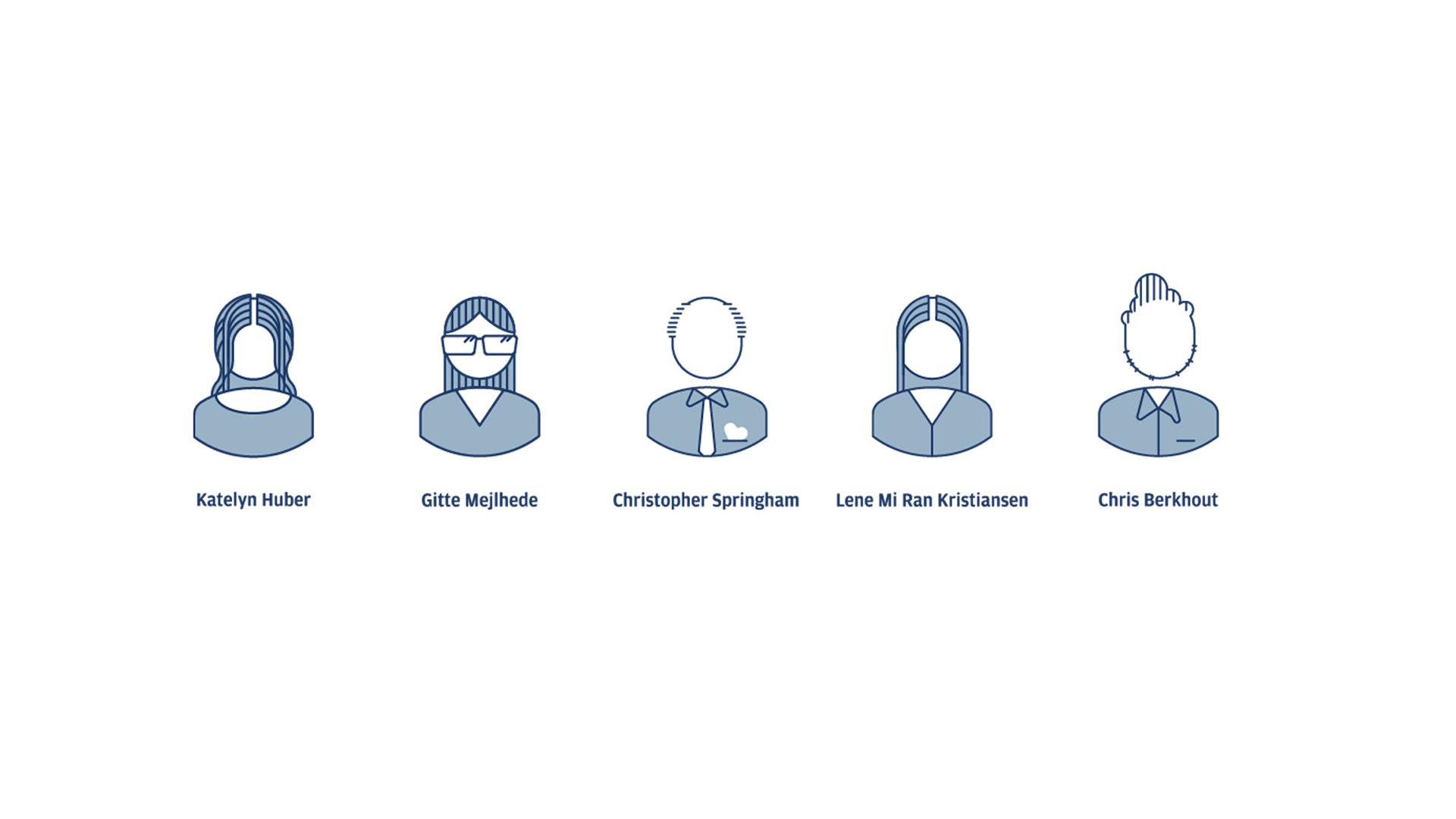 GO CARBON NEUTRAL
Winners!
Going carbon neutral relied on countless, dedicated colleagues across LM Wind Power and GE Renewable Energy. Meet the team behind the '10 Steps': Katelyn Huber, website content creator; Gitte Mejlhede, website back-end support; Chris Springham, Lene Mi Ran Kristiansen and Chris Berkhout, Communications & Sustainability and CleanLM program leaders.
GO CARBON NEUTRAL
Brand impact
Watch our nomination video for the Danish Digital Award, to learn more about our gold-standard sustainability achievements. A big thank you to Pentia for producing the video!