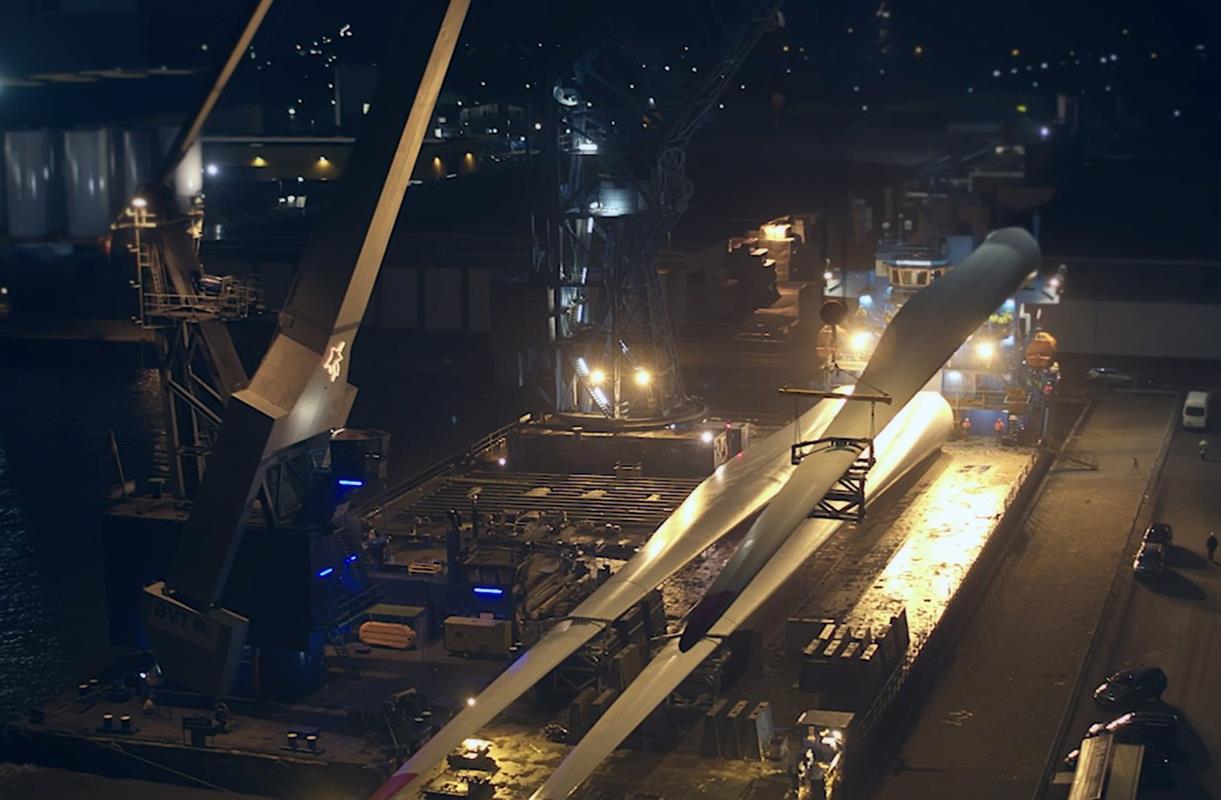 Energized about efficiency
Energy efficiency is a key workstream to deliver our carbon neutrality pledge and create balance. By optimizing the way we use energy, we reduce our carbon dioxide emissions while saving costs. Our dabaspet, india factory is a frontrunner when it comes to implementing energy reduction measures. Find out why they are so energized about efficiency!
We achieved carbon neutrality in 2018, but our journey to reduce our impact on our planet and improve our business doesn't stop here.

Almost anything we do at LM Wind Power produces greenhouse gas emissions and adds to our carbon footprint. At 41 percent, electricity consumption in our blade factories and offices accounts for the largest share of our total footprint.

Through a cross-company Energy Efficiency Program we've already reduced emissions from our electricity use. Plus, we've identified long-term ways to further reduce emissions and save on our electricity bills!

In this global energy efficiency drive, our Dabaspet, India team is setting the pace. This year they installed an Energy Management System (EMS) to monitor power consumption on all key plant equipment. They also installed LED lighting in offices and the canteen. And finally, they improved ventilation control, sometimes by simply switching off the ventilation manually when it wasn't needed. 

"Our energy efficiency program has reduced our CO2 emissions by 40 percent and we've saved $320 thousand by purchasing green wind and solar electricity," said Balaji R, Associate Maintenance Manager at the Dabaspet plant. "So, saving energy and going green is not just good for the planet in terms of lower emissions: It also makes good business sense."

Laying the foundation for energy savings
LM Wind Power's global energy efficiency drive began with an extensive site study, during which we identified the most promising energy saving measures: LED lighting, EMS and automated ventilation control.
 
LED lights are more energy-efficient and durable than traditional lighting options, especially for spaces where the lights are on for extended periods. With many of our factories running 24/7, fitting our plants with LED lights can result in substantial energy savings.
EMS help us monitor, measure and control our electricity usage. These systems enable our maintenance managers to determine where and how much electricity is consumed, and therefore where it can be saved.
Automated ventilation control ensures our systems will run at lower speeds, when possible, instead of running high when it is not necessary.
 
Bottom line impact
Taken together, our energy efficiency measures will deliver CO2 saving of almost 15 percent of our Scope 1 (direct fuel consumption) and Scope 2 emissions.

Due to the implementation time, however, not all savings can be achieved in 2018. An estimated four percent of emissions will be saved in 2018. We will source 100 percent renewable energy for the remaining electricity consumption we are not able to reduce, thereby minimizing our environmental impact.

Although some initial investment is needed, when fully implemented the measures are expected to deliver cost savings of around $3 million, with $800 thousand being realized in 2018. "These savings prove the point that clean business is lean business," said Lene Mi Ran Kristiansen, Senior Manager, Communications & Sustainability. "The plants' achievements enable us to continue the drive for further savings and emission reductions that benefit the bottom line."  

Dabaspet delivers
As 2019 sees the further expansion of our operations in Dabaspet, the energy efficiency team is busy planning their next moves: incorporating rooftop solar panels to power the plant, installing a thermal resistance coating on blade workshop roofs to prevent heat loss and reusing residual heat energy from compressors.

Balaji is convinced that scrutinizing our business from an emissions perspective allows him to identify cost-saving opportunities.

"Once you start looking into saving energy, you realize there are so many different measures you can take, specific to your business, that can have a positive impact," he said. "Every day brings new opportunities to make a difference to the environment and our profit!"

Stay tuned in 2019, to see what kinds of energy savings the Dabaspet plant, and others, reveal next!