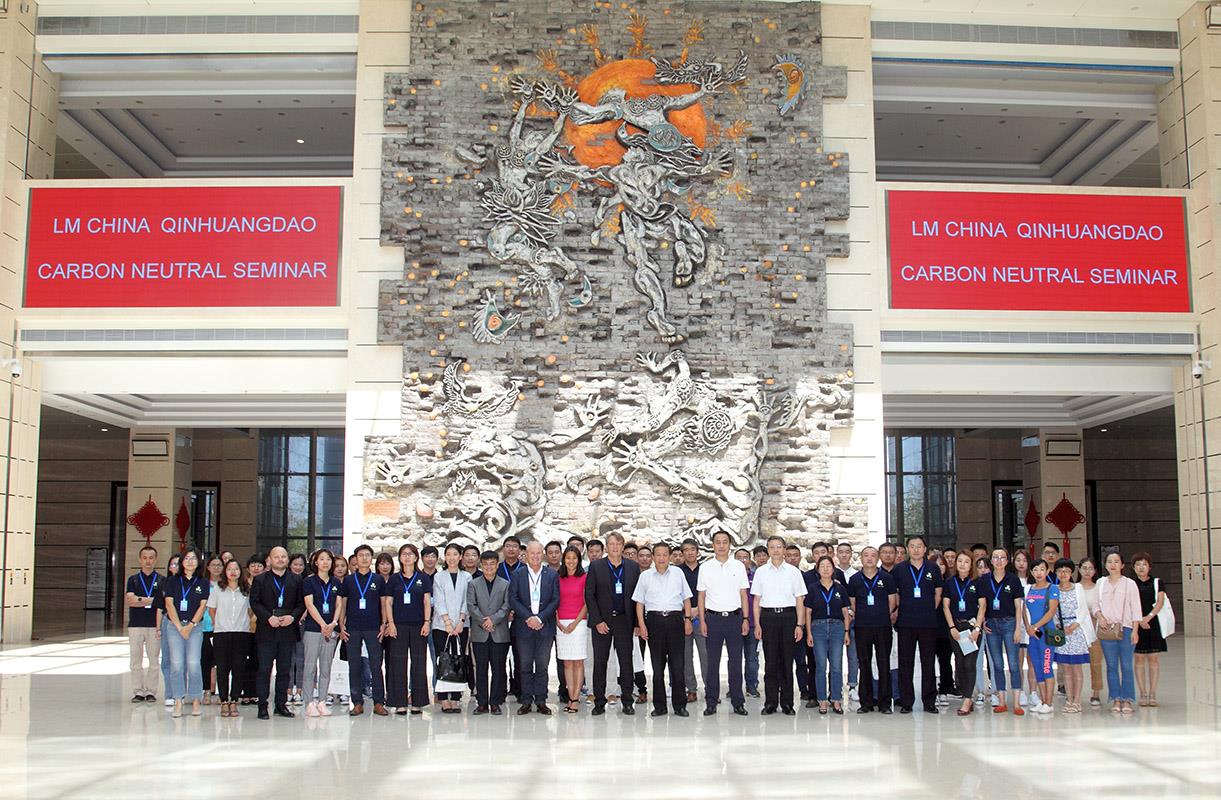 200 Chinese leaders attend LM Wind Power's first Carbon Neutral Summit
On august 15, LM Wind Power held its first-ever carbon neutral summit in qinhuangdao, china, bringing together influential stakeholders to learn about how to leverage opportunities from sustainability programs.
As the first company in the wind energy industry to achieve carbon neutrality in 2018, we are well-placed to share our learnings with government officials and other industry stakeholders, demonstrating that sustainability can drive business value.

At the invitation of the City Mayor Ruishu Zhang, nearly 200 local government officials and businesses attended a seminar organized by LM Wind Power and GE Renewable Energy's Sustainability and Operations teams. On the same day, Mayor Zhang hosted a meeting with our senior executives to discuss how to collaborate to achieve the city's environmental goals.

Recognizing the need to combat environmental pollution, the central government in China is very focused on environmental regulations, and air quality in particular. The Carbon Neutrality Summit demonstrated our serious commitment to environmental regulation compliance in China, as well as our commitment to take responsibility for our impact on a global level through our carbon neutrality program.

Seminar unveils how to go carbon neutral
Government officials and local manufacturing businesses participated in the Carbon Neutrality Seminar, which was opened by Guosheng Sun, Deputy Mayor of Qinhuangdao.

"Government functions at all levels should take this opportunity to incorporate the concept of carbon neutrality into their daily work to better serve businesses in their transition to renewable energies and sustainable development," Deputy Mayor Sun said. "Businesses should strive to embed carbon neutrality throughout their manufacturing and operation processes to contribute to the local environmental development."

Christopher Springham, Vice President, Global Communication & Sustainability and Lene Mi Ran Kristensen, Sustainability Leader at GE Renewable Energy, together with local employees, explained how we have taken our business carbon neutral through four workstreams. They highlighted emission-reduction initiatives we're implementing specifically in China, such as green commuting methods in Qinhuangdao and Renewable Energy Certificates (RECs) sourced in China. Participants also learned how to play our 'Go Carbon Neutral' game – a tool used to help our employees and partners grasp the concepts and considerations needed to take a business carbon neutral.

Strengthening partnerships around a common goal
The summit also offered the opportunity for LM Wind Power representatives to engage with Ruishu Zhang, Mayor of Qinhuangdao and other senior officials in the Qinhuangdao Economic and Technological Development Zone (QETDZ) in a strategic dialogue on establishing further collaboration and synergy.

"We hope LM Wind Power not only brings advanced technologies to the Qinhuangdao plant but also shares the newest environmental practices in Denmark to inspire the local Chinese businesses," Mayor Zhang said.

Bjarne Sandager Nielsen, Vice President, Global Operations & Sourcing, said that LM Wind Power is optimistic about the future development of its plant in Qinhuangdao and sees it as an important strategic base.

Both parties acknowledged the success of the current cooperation and reached an agreement to work together on developing the environmental quality in Qinhuangdao and strengthening business excellence at LM Wind Power.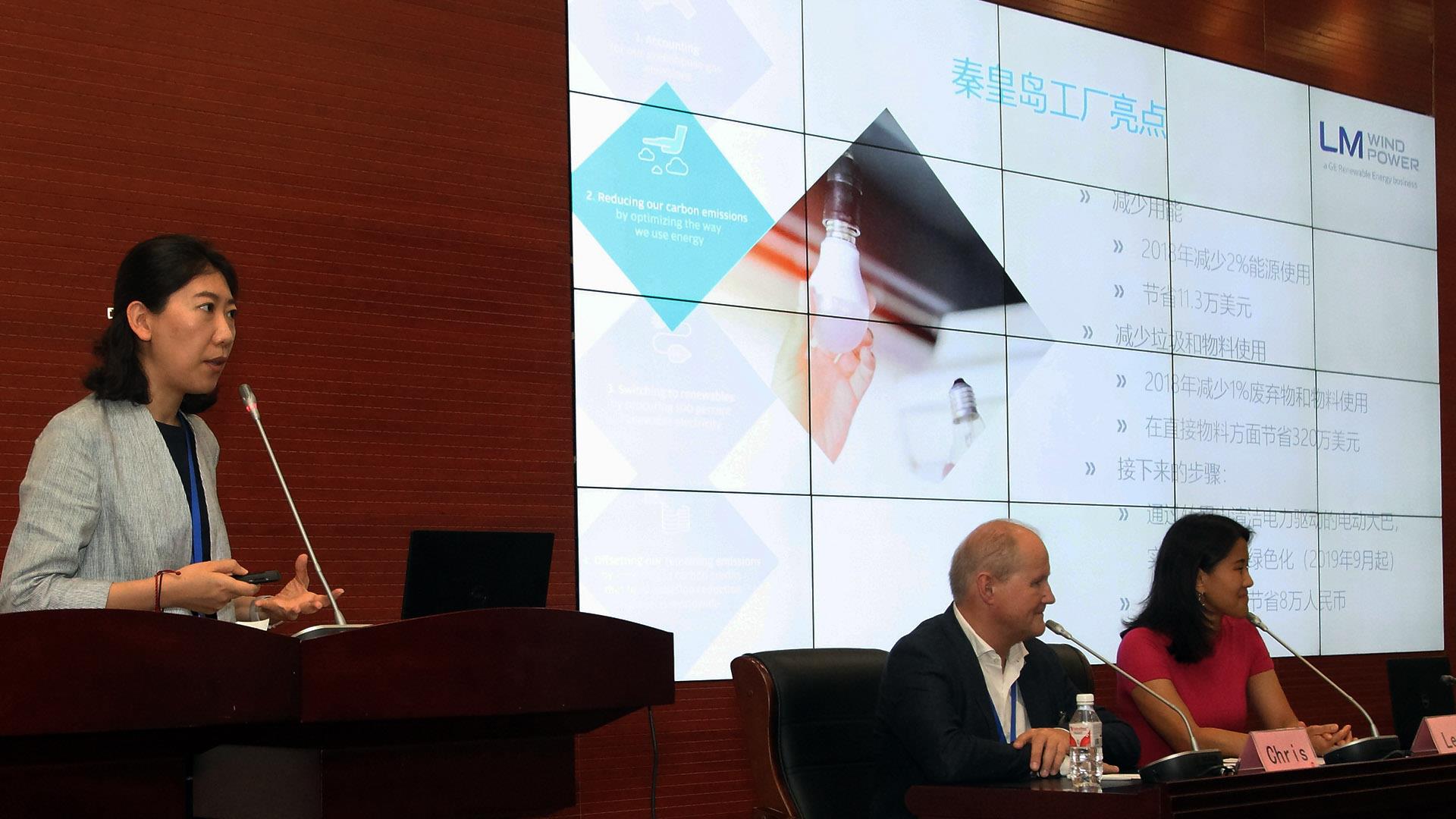 GO CARBON NEUTRAL
Why go green?
LM Wind Power and GE Renewable Energy leaders shared how carbon neutral businesses contribute to the Chinese government's environmental goals.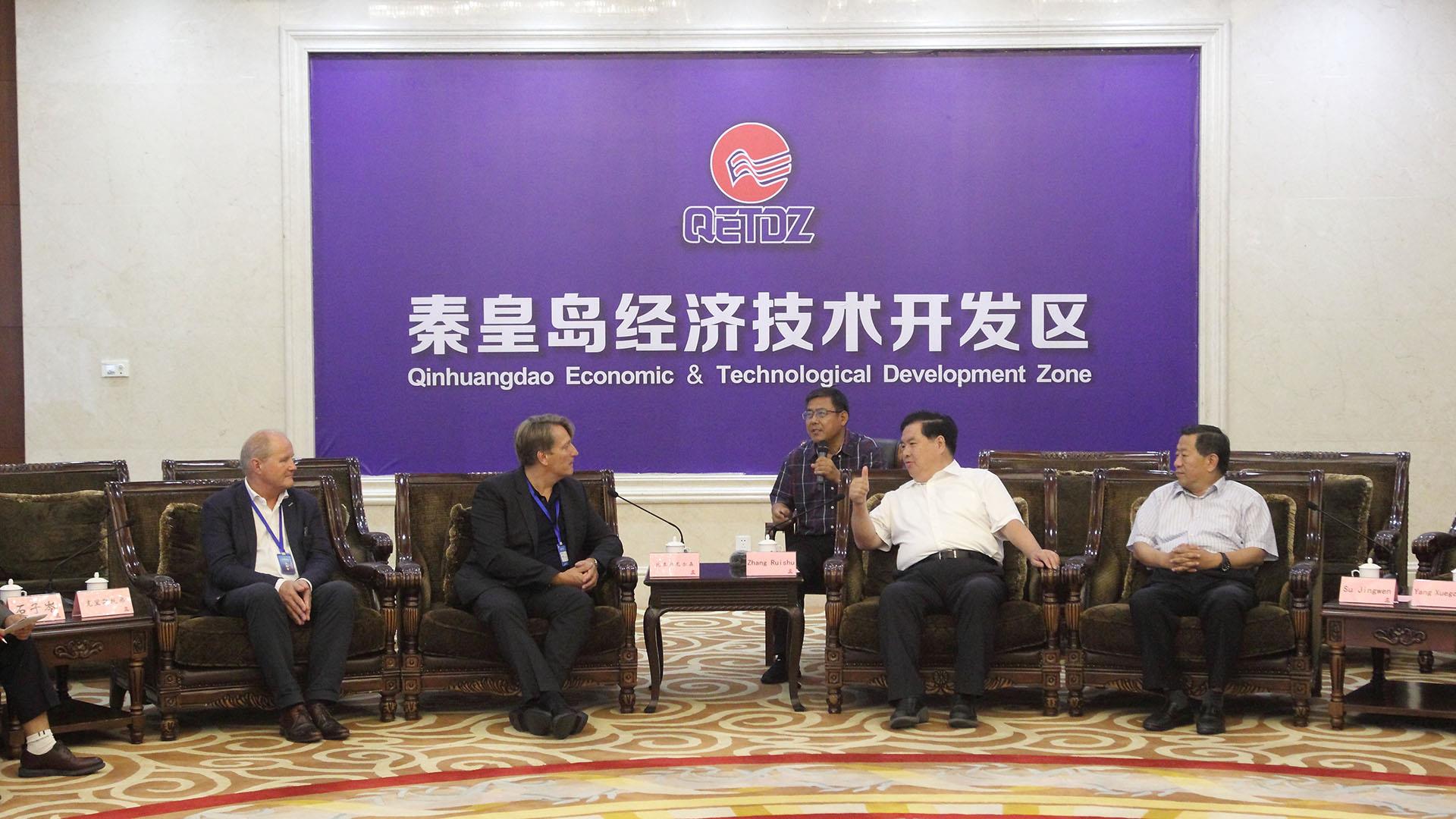 GO CARBON NEUTRAL
Common goals
Christopher Springham, VP Global Communications & Sustainability, and Bjarne Sandager Nielsen, VP Global Operations & Sourcing, meet with Ruishu Zhang, Mayor of Qinhuangdao and other officials.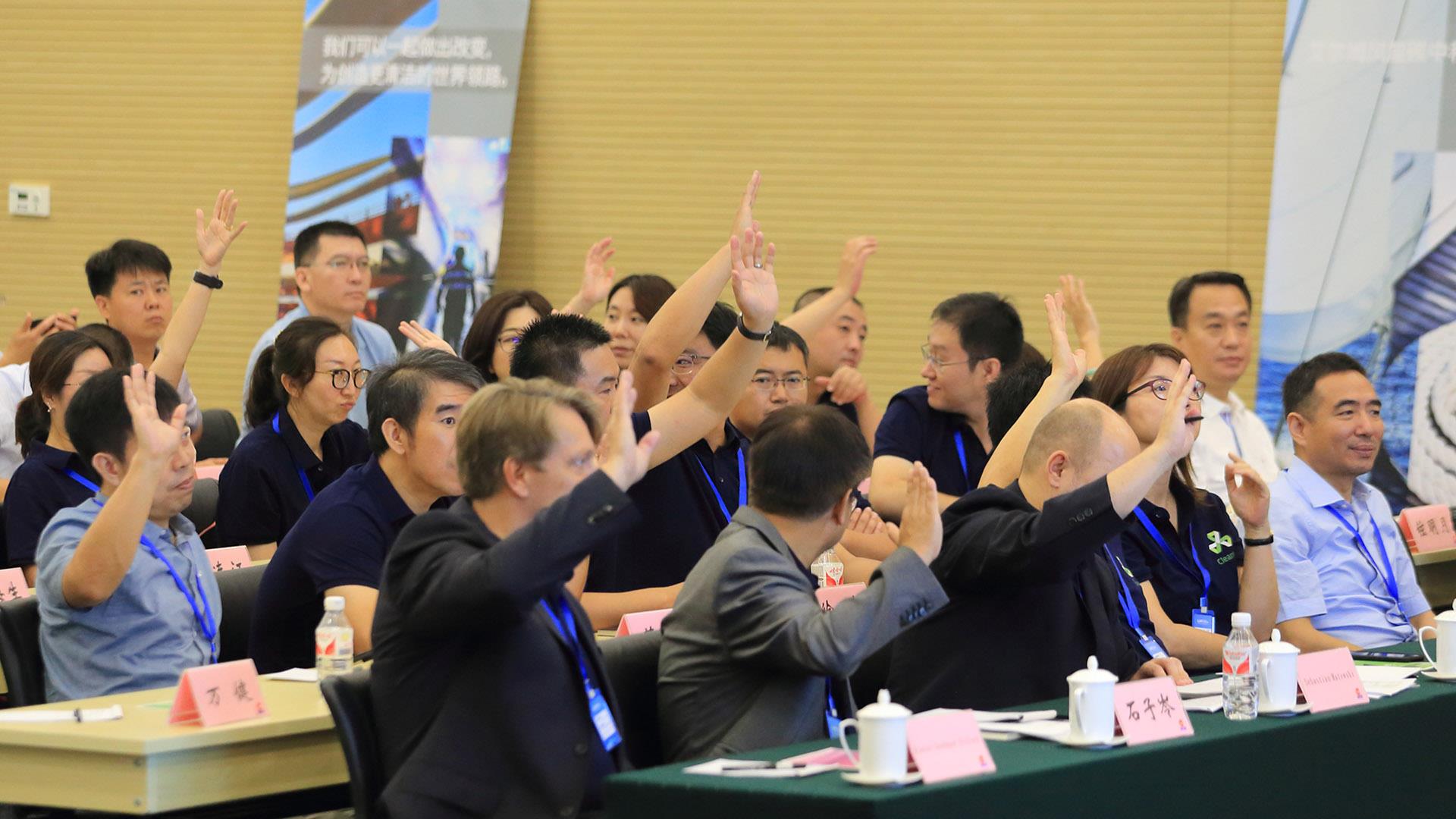 GO CARBON NEUTRAL
Better business
Nearly 200 government and business leaders actively participated in the summit, to learn more about why green business is good business.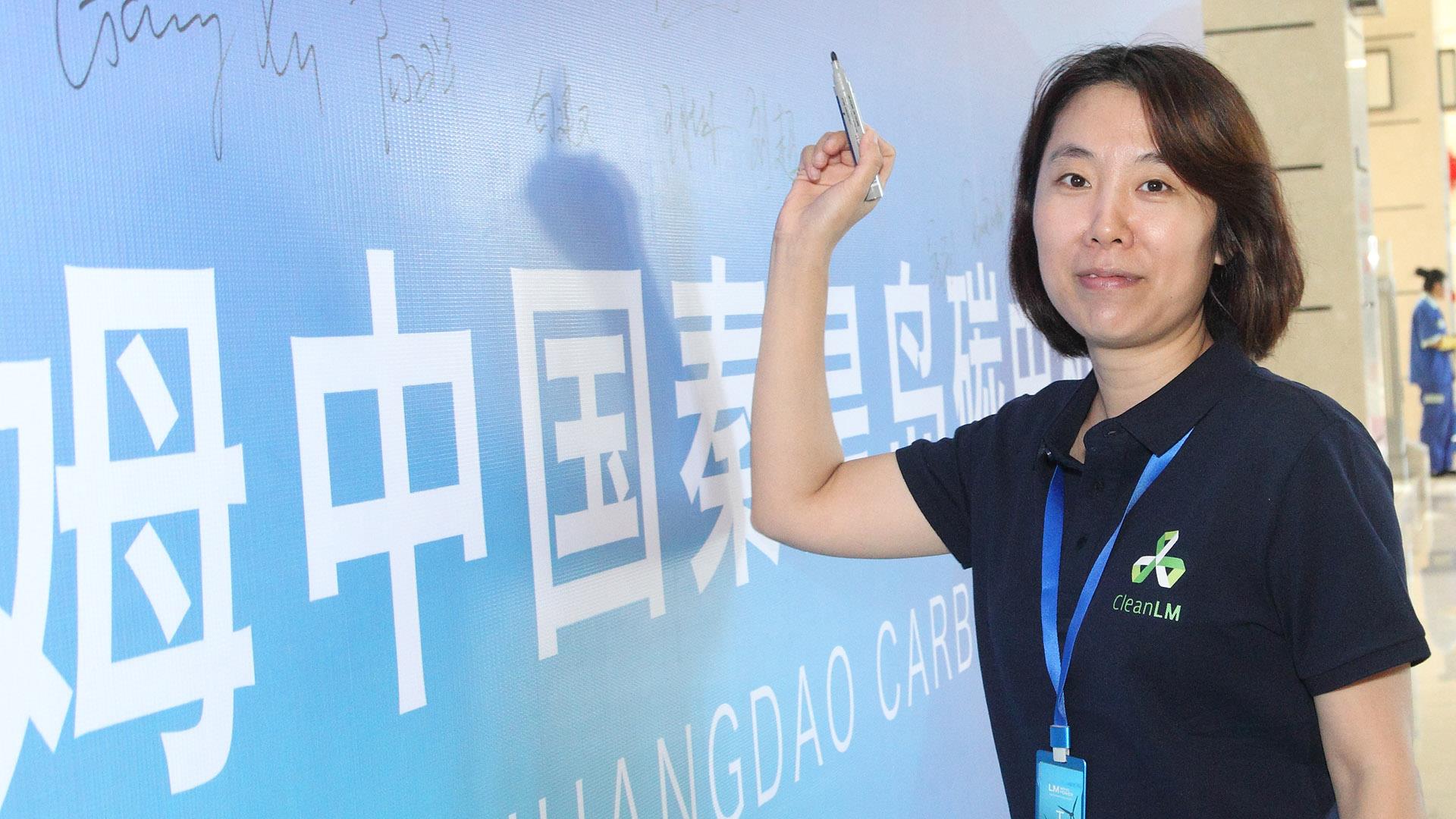 GO CARBON NEUTRAL
Engaged advocates
Our colleagues in China were eager to learn more about carbon neutrality, to support this summit and to come up with new ways to inspire employees and other stakeholders to think "green".