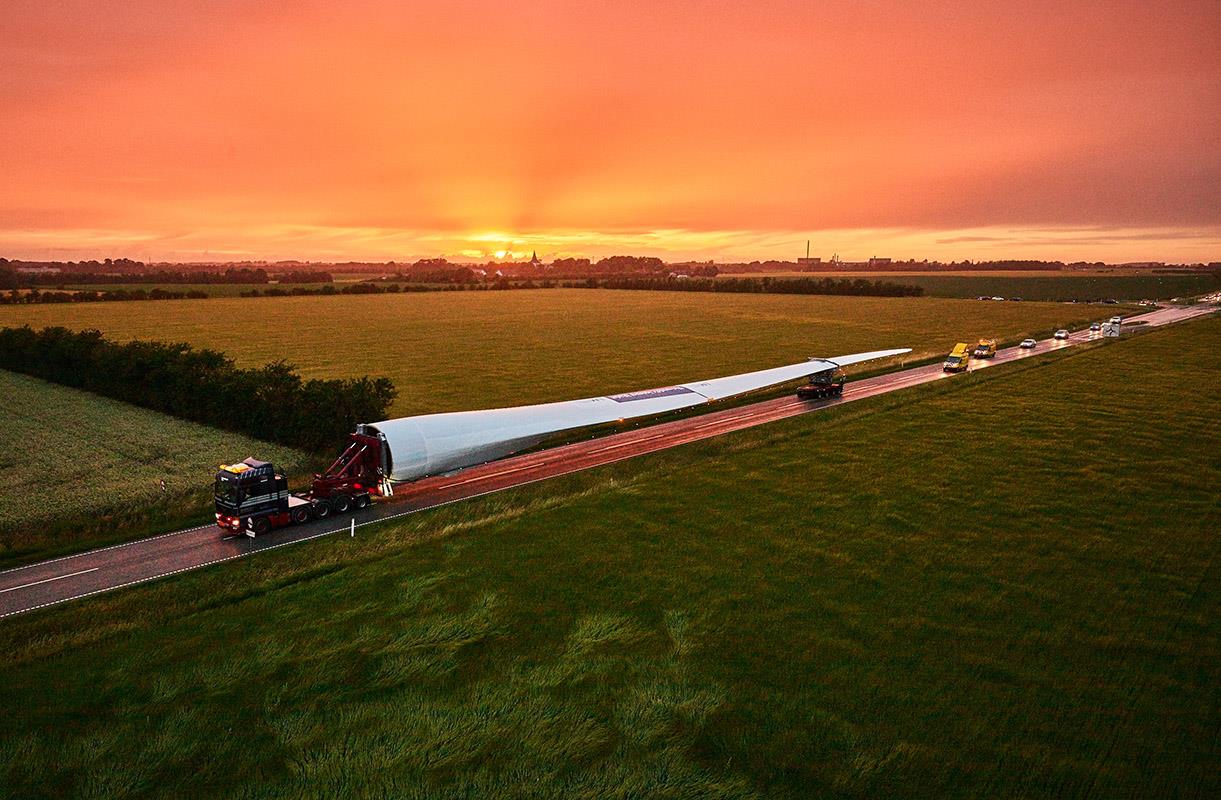 World's longest wind turbine blade successfully completes its first journey
The world's longest wind turbine blade, at 88.4 meters, has successfully completed its first journey – perhaps as the largest cargo ever transported on danish roads.
Travelers on Denmark's highway E45 witnessed an impressive sight on the night of June 30, as the world's longest blade hit the road for the first time.

The blade left LM Wind Power's factory in Lunderskov at 9:45 p.m. and ended its 218-kilometer trip at 3:30 a.m. in Aalborg, where it will undergo further testing.

For the crowd watching the blade pull away from the factory, this was the beginning of its journey. But for Koos van der Zee, Blade Transportation Senior Manager, this moment represented nine months of meticulous planning and coordination, culminating in this successful transport.

"The whole experience was amazing – hundreds of people lining the streets and bridges, to watch the world's longest blade pass," Koos said. "The entire trip went smoothly, without any problems, thanks to incredible teamwork between all the companies involved, including our colleagues at LM Wind Power, the police and the highway agency."

Journey begins in Lunderskov, Denmark
Though LM Wind Power has decades of experience in preparing big blades for transport, the LM 88.4 P presented unique challenges due to its unprecedented scale.

The entire route was carefully mapped out in advance, and specialists were ready to temporarily dismantle guardrails and sign posts where necessary. The full cargo measured just under 100 meters long, with a loaded height of 4.47 meters at its highest point – allowing for only 3 centimeters of extra space when passing under bridges!

Successfully transporting the world's longest blade was a proud moment for employees and the local community in Lunderskov, and entire families came to the factory to watch and wave flags.

LM Wind Power has a long history in Lunderskov – founded in 1940 as Lunderskov Møbelfabrik, or "LM" (Lunderskov Furniture Factory, in English). The company produced its first wind turbine blades in the 1970s, measuring less than 10 meters long at the time.

Fast-forward 40 years, the Lunderskov Pilot Plant continues to manufacture the longest and most advanced blades in the world, and LM Wind Power is the world's leading independent blade supplier, with factories in all major wind markets. Quite a journey, for both the company and its record-breaking blade!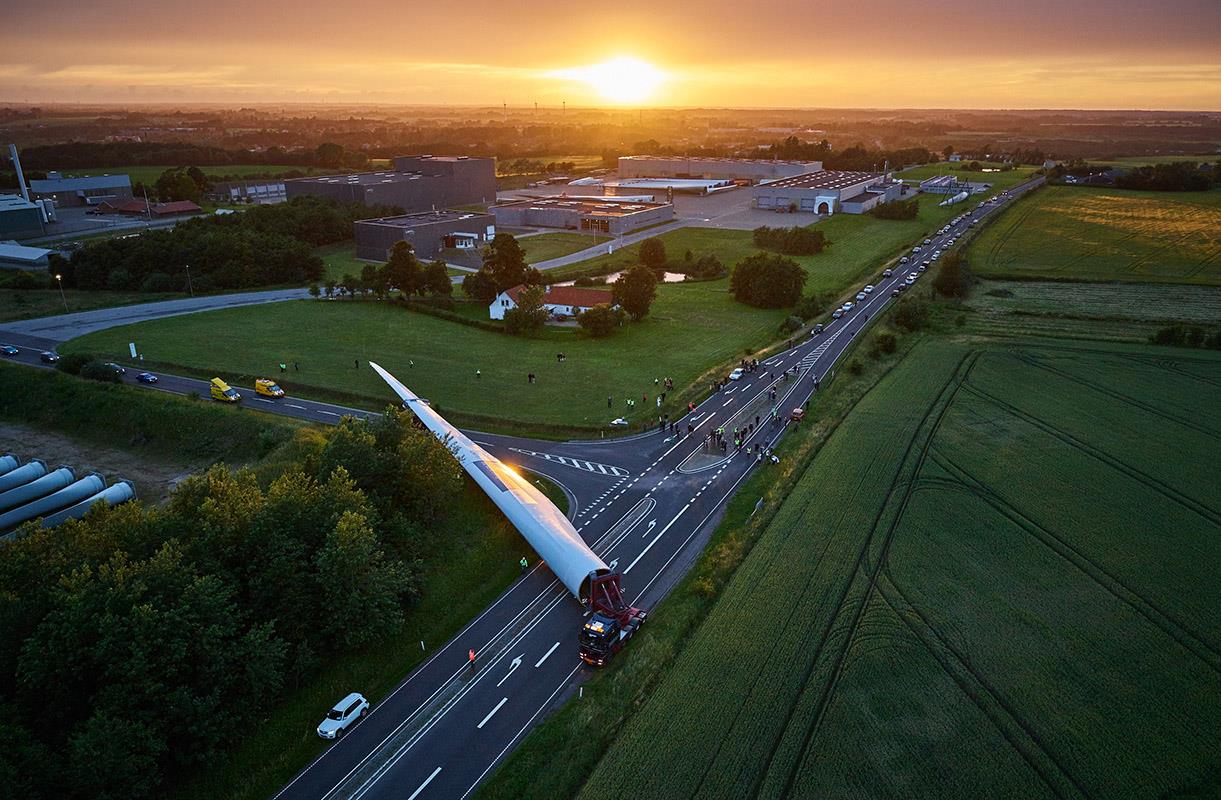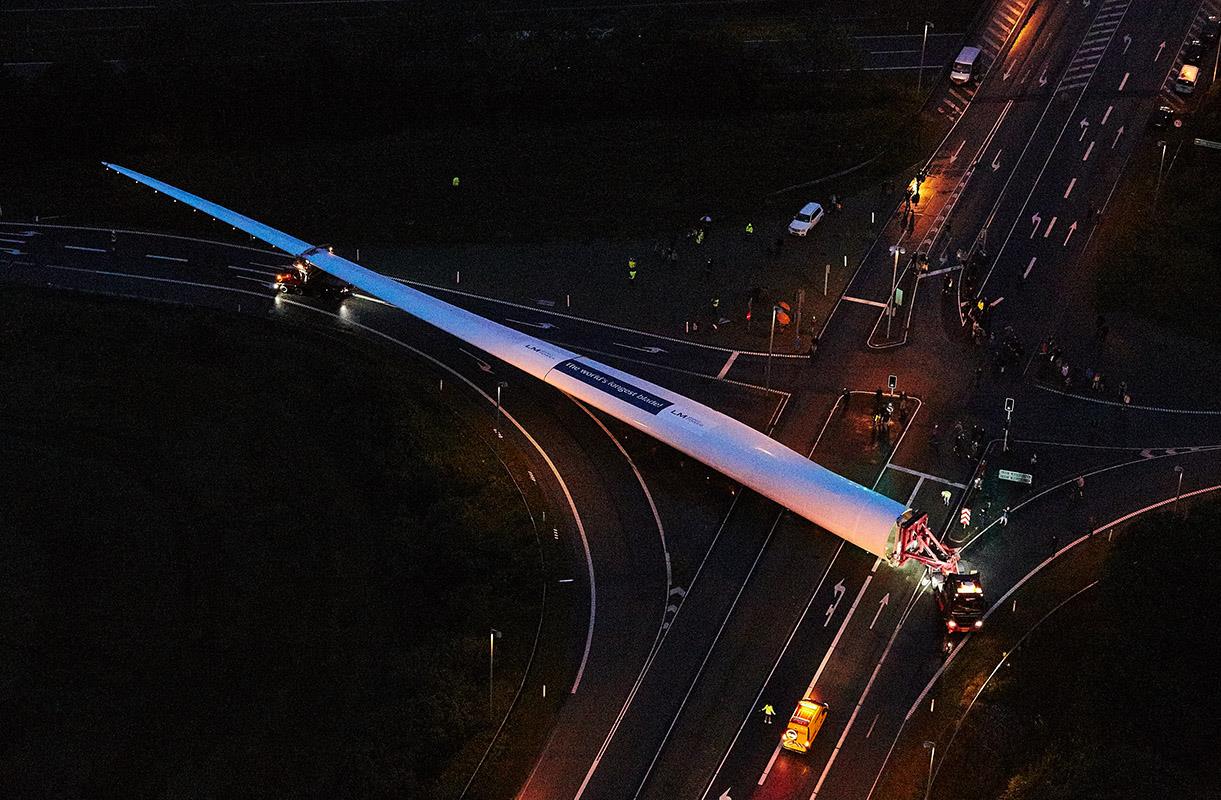 THE WORLD'S LONGEST BLADE
Transporting the world's longest blade
Watch as the LM 88.4 P travels across Denmark, from Lunderskov to Aalborg.