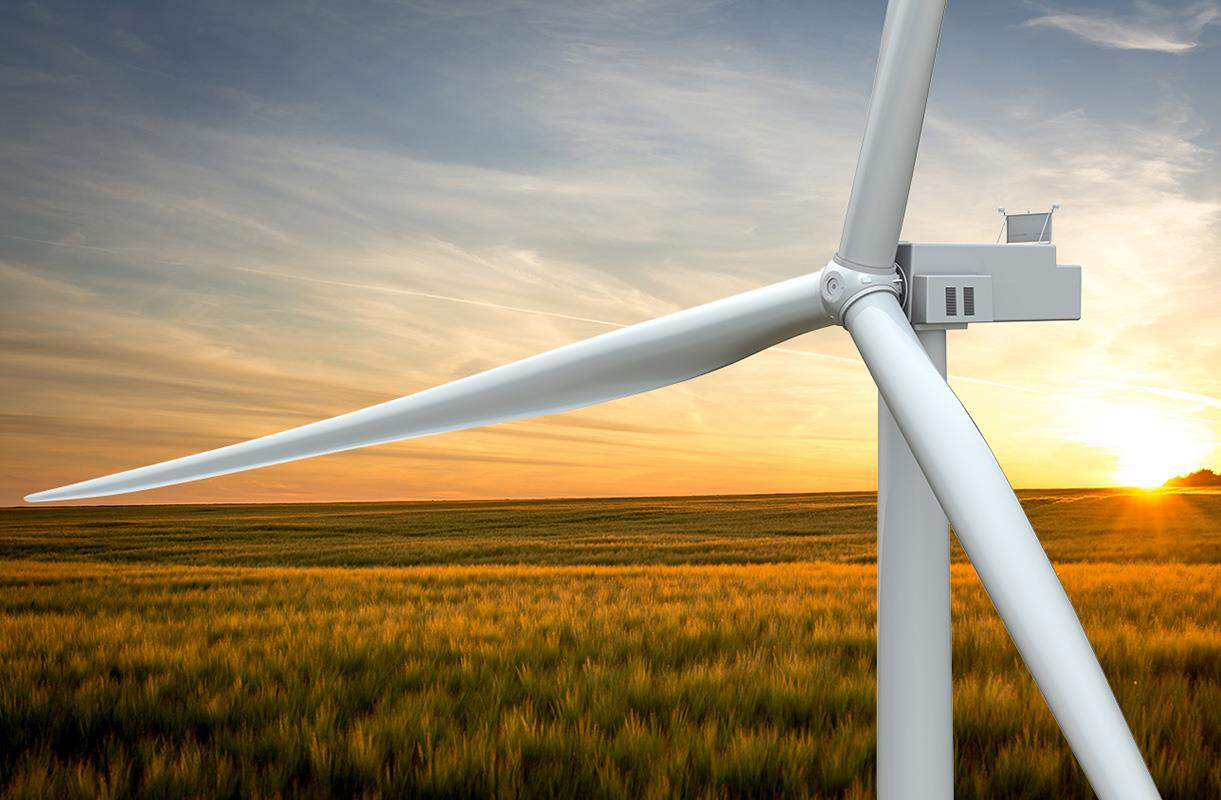 Revolutionary two-piece blade design launched, for GE Renewable Energy's Cypress onshore turbine platform
GE renewable energy today launched its new onshore turbine platform, named cypress, and the next model from that platform, GE's 5.3-158 turbine. The cypress platform, which also includes the 4.8-158, will be powered by our revolutionary two-piece blade design, enabling blades to be manufactured at even longer lengths and improving logistics to offer more siting options.
Longer blades improve AEP and help drive down the Levelized Cost of Electricity (LCOE), and the proprietary design will allow these larger turbines to be installed in locations that were previously inaccessible. It significantly drives down logistical costs, by enabling blade assembly onsite and reducing the costs for permitting equipment and road work required for transporting longer blades. Equally importantly, it features blade tips that offer customers greater flexibility to address site wind conditions and requirements.

The high-tech carbon blades were developed through our longtime partnership with GE's Onshore Wind business and GE's Global Research Center, taking advantage of the research, design and large-scale manufacturing expertise of these teams to bring the blades from concept to a tested and proven reality.

Duncan Berry, CEO LM Wind Power, said, "This exciting blade enhancement is revolutionizing the offerings that we can provide for GE's customers. Our team used a disruptive design methodology and customer feedback to re-examine our entire design and manufacturing process. By looking at this blade in an entirely new way, we achieved a technology breakthrough that will allow us to bring the new blades to market even faster for our customers."

Click here to read the full announcement of GE Renewable Energy's Cypress Onshore Wind Platform, powered by our innovative, two-piece carbon blades.
Media Contacts
Sebastien Duchamp
Director, External Affairs
sebastien.duchamp@ge.com
+33 6 73 19 59 64
Tim Brown
GE Renewable Energy
timothy.s.brown@ge.com
+1-302-509-9352 (cell)