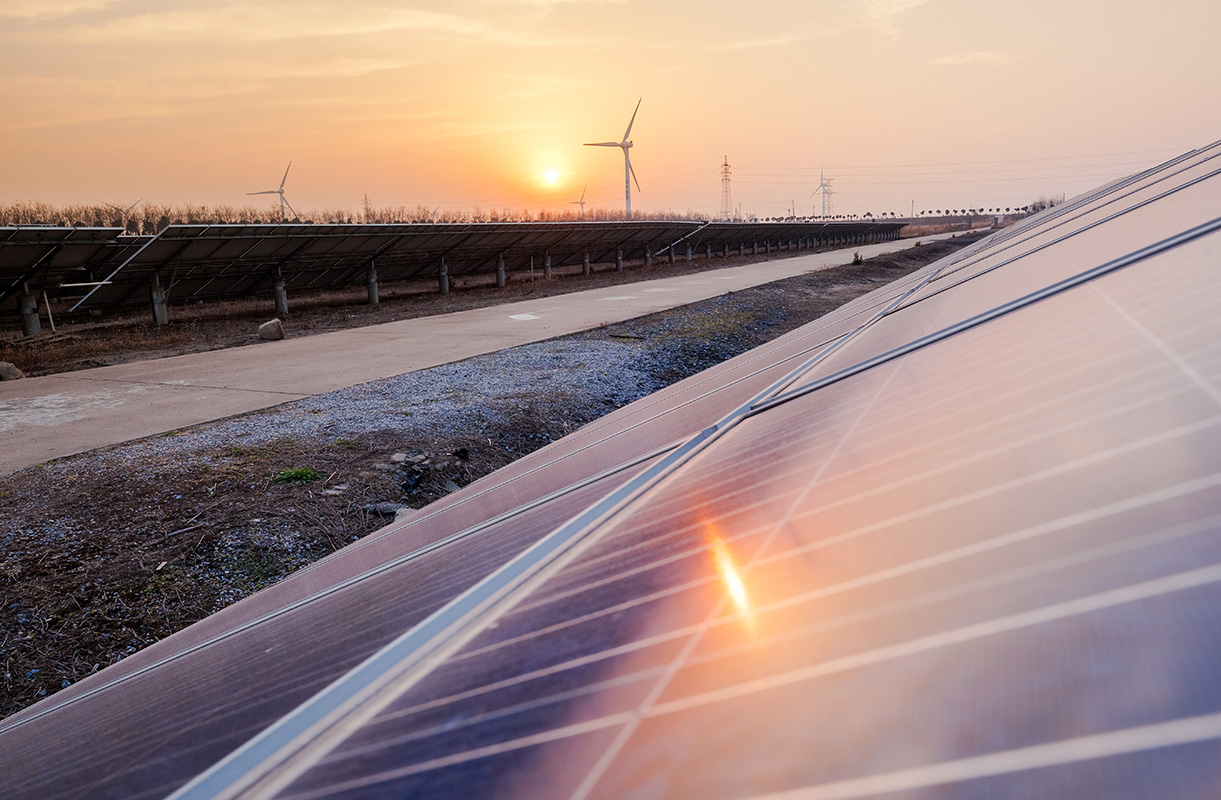 Renewable electricity purchases securing a sustainable future
As global efforts to decarbonize continues to reshape how energy is produced and consumed, at LM Wind Power we are ensuring sustainability is at the core of our strategy. Our technology leadership, coupled with a long-standing commitment to sustainability, has seen us achieve significant milestones – from building record breaking blades to becoming the first carbon neutral business in the wind sector, and offering part of the solution to some of the world's most pressing challenges.
The integration of sustainability has continued to grow and develop within the organization over the past decades. To achieve sustainable production, we need to look at the environmental footprint of every element of our operations, which requires us to work closely with our industry partners and suppliers to reduce the footprint from manufacturing, designing out waste in our processes and maximizing the value of our resources in a circular economy.
We are now aiming for a bigger reach across the three dimensions of our sustainability strategy: Carbon Neutrality, Circularity and People. We aim to capture more energy from the wind with longer blades, and through our sustainability commitment to have a bigger positive impact on the planet, people and society. One key lever to achieve this milestone is powering our operations with renewable electricity.
As a wind energy company, we design our products with their whole life cycle impact in mind. And it certainly makes sense to power our business with renewable energy, because electricity accounts for a significant chunk of the energy consumption in our blade manufacturing plants. This is where renewable power purchase agreements (PPAs) help us to lower our carbon intensity and provides for long-term certainty in electricity costs, protecting the business from volatility in energy prices.
As an example, in October 2022, our blade plant in Vadodara, India, secured approval to source nearly 50% of the electrical energy required for running operations from a hybrid solar & wind system, by signing the Wind Solar Power Purchase Agreement with Madhya Gujarat Vij Company Limited (MGVCL), Gujarat Energy Transmission Corporation Limited (GETCO) & Gujarat Energy Development Agency (GEDA).
"The PPA agreement will help in lowering carbon emissions of over 3900 tCo2/year, in addition to securing electricity at competitive prices. We estimate reduction of nearly 13% of the total energy cost annually, leading to savings of over $500,000 per year," explains Neeraj Shukla, Assistant Manager- Facility Maintenance at LM Wind Power Vadodara.
The PPA is for a 15-year period and the contracted volume of energy is 4.05 MW. The plant is one of LM Wind Power's biggest facilities globally, and the teams had been working closely with the parties involved for over a year to secure the agreement.
Additionally, the Dabaspet plant, which is also in India and is LM Wind Power's biggest plant outside Europe, is securing renewable electricity through a hybrid (wind +solar) power purchase agreement as well.
As per the deal terms, the vendor will supply 11,700 MWh / year clean energy generated from a wind turbine fitted with LM Wind Power blades, and from solar modules for the next 15 years.
Dabaspet plant had set up a monthly target of securing 95% renewable energy by September 2022. It achieved this goal much ahead of the target, in June 2022, when 98% clean energy was secured because of the PPA to run operations at the unit. The plant also saved over $500,000 for financial year 2022.
"We are following a green, lean path by opting for emissions reductions solutions that target cost savings and efficiency," emphasizes Vishnu Prakasha G, Manager, Maintenance & Utilities at LM Wind Power Dabaspet.
"Through renewable energy purchases, we are contributing to decarbonize the world and delivering on our promise to power the energy transition."