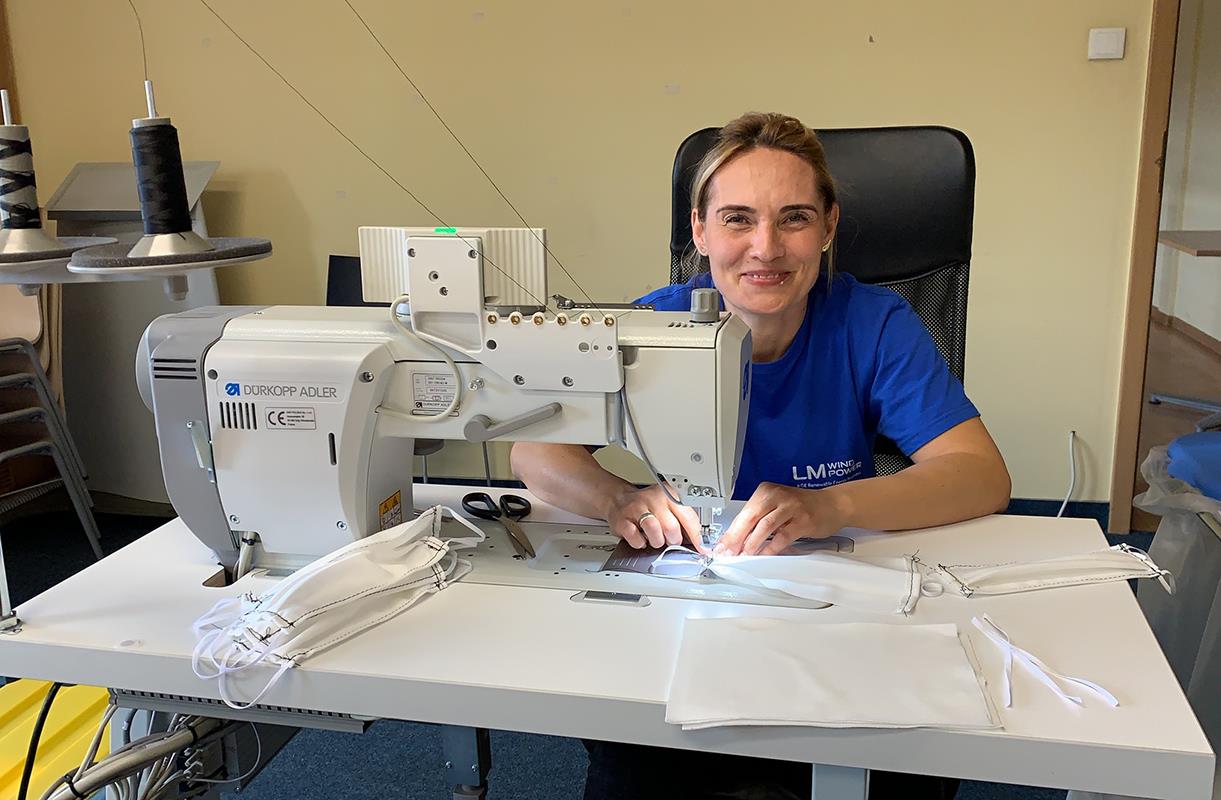 One sewing machine. One innovative team. Keeping colleagues safe inside and outside the factory
The agile production team in goleniów, poland is putting their skills to the test as mask-makers in addition to manufacturing high-quality wind turbine blades.
Personal Protective Equipment has understandably been high on the agenda in today's current climate.

Outside of the manufacturing sphere, some local governments are also asking citizens to wear face coverings in public.

Last month the Polish Government announced that regulations would require all people to wear masks, scarves or similar in public places beginning April 16.

Our LM Wind Power manufacturing plants and offices are already taking the necessary precautions to keep our employees safe. However, colleagues in our plant in Goleniów, northwest Poland were quick to react to this new government requirement.

Knowing that face masks for wearing in general public are not necessarily easy to obtain, Post-Molding Manager Tomasz Czapeczka, suggested the team use their own facilities to make additional masks for employees.

The idea had enthusiastic support, and in less than a week, a conference room was reconfigured for sewing production. Sourced from medical grade cotton, the face masks can be washed and ironed for reuse in general public areas.

By April 15, the team had already produced some 100 masks and expect to be able to complete up to 1300 masks for use by their employees.

"Safety is our top priority. I am really impressed by the initiative shown by our employees to recognize this potential problem, put an action plan in place, and find a solution in such a short space of time," said Michal Markow, Plant Director.

"That kind of collaborative effort is typical of our team in Goleniów, whether producing quality blades or helping their colleagues during a challenging time. Thanks to this initiative, we will not have to use medical masks which are very crucial nowadays."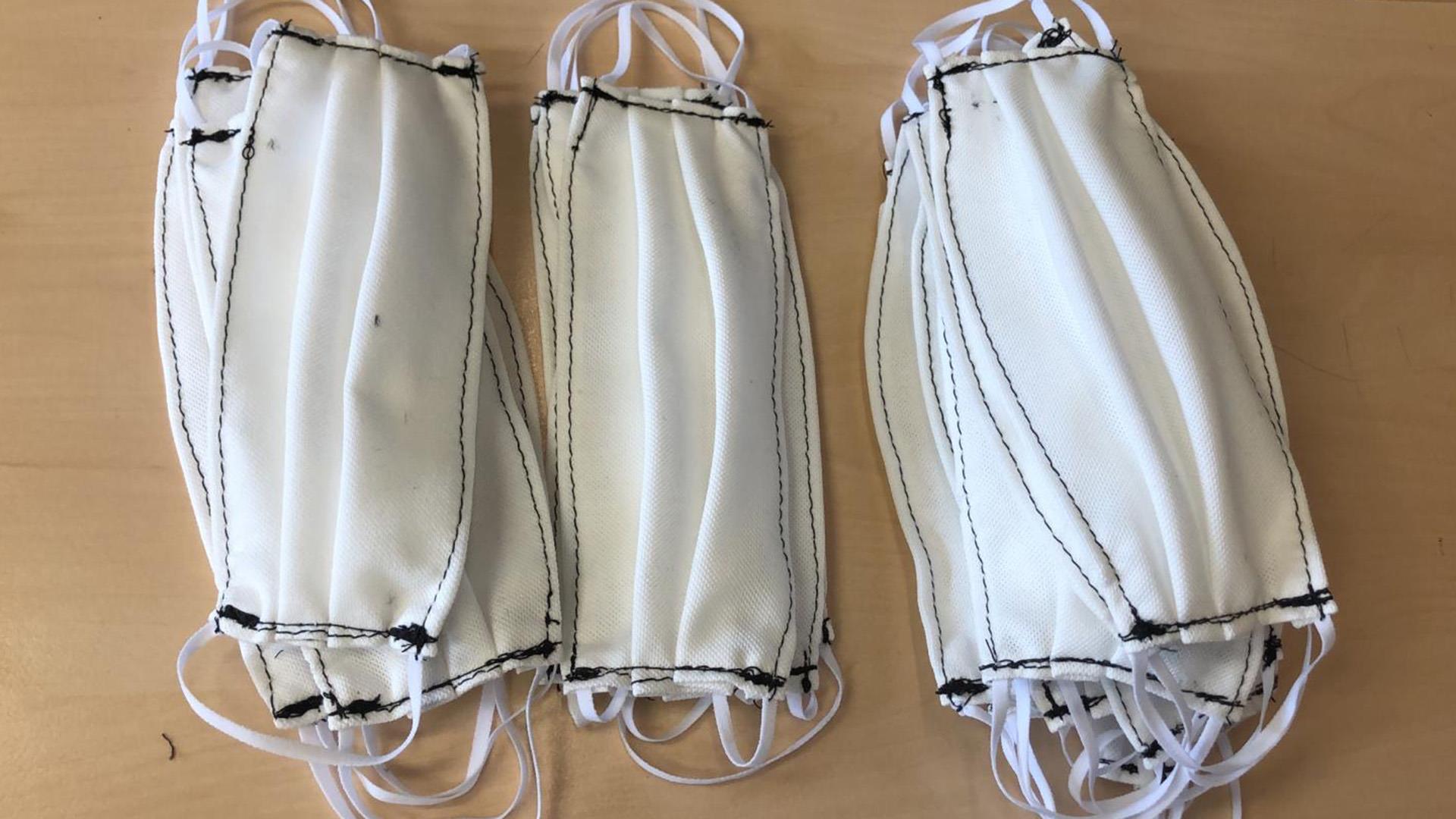 GOLENIÓW, POLAND
Focus on safety
Both inside and outside the factory.
The LM Wind Power team in Poland expect to complete up to 1300 masks for use by employees in general public areas!