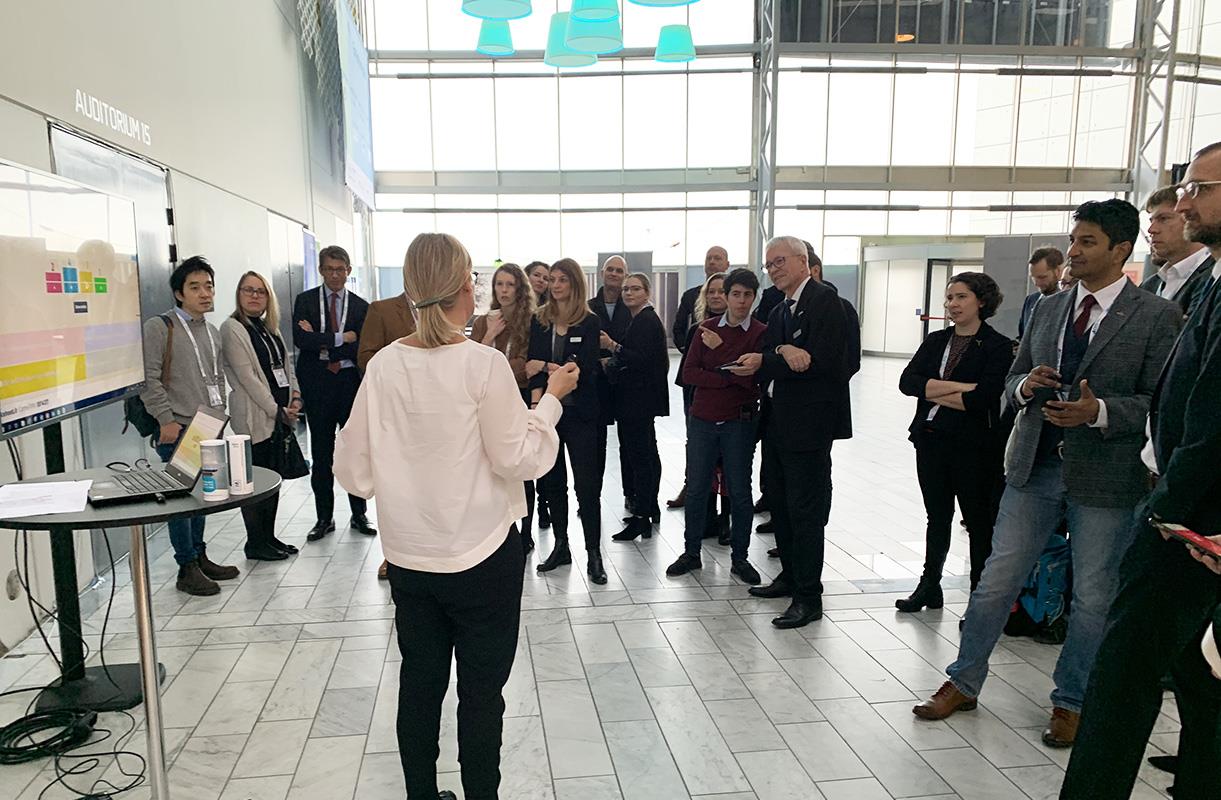 Offshore wind power businesses team up to host thought-provoking diversity quiz
On november 28, on the final day of the windeurope offshore 2019 event in copenhagen, LM Wind power joined forces with vattenfall and ørsted to bring diversity to the fore through an interactive and fun session.
The offshore wind power sector is growing fast, and it has to grow even faster in the coming years to live up to the renewable energy targets of various countries in Europe, and globally.

"To be able to deliver that growth, the wind power industry needs to mobilize our full set of capabilities and all resources – and therefore we need to focus on diversity and inclusion," said Dorte Kamper, Vice President Sales & Marketing. "It is not only the right thing to do, but it also makes business sense."

On November 28, on the final day of the WindEurope Offshore 2019 event in Copenhagen, LM Wind Power joined forces with Vattenfall and Ørsted to bring diversity to the fore through an interactive and fun session.

A dedicated crowd, including LM Wind Power CEO Duncan Berry, gathered to participate in a Diversity Quiz co-hosted by Anette Papuga, HR Director, and Dorte.

Drawing on her experience in LM Wind Power's Diversity and Inclusion core team for Global Operations, Anette challenged participants' perception of how gender diverse the offshore and wider wind power industry really is.

"The bad news is that it will take us 108 years to close the gender gap if we start now (according to the Global Gender Gap Report)," she said. "The good news is that in Europe, we can close the gender gap in 61 years. Europe is fortunate to have the three highest ranked countries in terms of closing the gender gap: Iceland, Norway and Sweden."

Feedback from the Diversity Quiz event was overwhelmingly positive, as participants remained after the quiz to reflect and discuss the eye-opening facts on bias and diversity in the industry.

"It was great to see that Ørsted, Vattenfall and LM Wind Power – three key stakeholders of the offshore wind sector – could team up on such an important topic," Dorte said. "All three companies immediately agreed that it was great to cooperate on this topic to create awareness and initiate discussion. And, all are interested in keeping the conversation going and committing our trade organizations, such as Wind Europe, to add Diversity and Inclusion to the agenda at future conferences."

Lars Lønstrup Nicolaisen, Head of Foundations at Vattenfall, added: "For Vattenfall diversity is closely linked to inclusion. We see this as two sides of the same coin. It is not only about being fair, it is also about being an attractive company and exploiting the potential of diversity to become more innovative. So for us, 'Balance means Business.'"

From Ørsted, Christina Aabo, Head of R&D, participated in the Diversity Quiz. She found the facts in the Kahoot quiz challenging and surprising, particularly those on gender issues, and she reflected:

"I am really worried about how large of a gender challenge we have in our industry, and I think we need to do a lot more to attract women to work in wind power companies," Christina said. "At the same time, these roles require the right educational backgrounds and competences, and we face the problem of too few women with a STEM (Science, Technology, Engineering, Mathematics) background. Therefore, I focus on supporting initiatives that show kids and youngsters how exciting STEM jobs are. We need to ensure a long term pipeline of engineers, and especially encourage girls to see and understand what a major difference our industry is doing to fight global climate change – no matter if it is for the benefit of the polar bears or people of the Maldives."

Delivering wind power industry growth
LM Wind Power is committed to being a more diverse and inclusive company. The latest report from the International Renewable Energy Agency (IRENA) on gender shows that women make up around 32% of the renewable energy workforce globally. IRENA estimates that the number of jobs in the renewable energy sector could increase from 10.3 million in 2017 to nearly 29 million in 2050, which offers a unique chance to give equal opportunity to all genders and minorities to be more involved in a booming sector.

Jovana Filipovic, Sr. Offshore Analyst, also recently expanded on the opportunities presented by increased diversity in the industry in an article in Foresight magazine.

"I am proud to say our offshore and onshore wind power commercial team within LM Wind Power is a role model of how diversity should be implemented and the value it creates," Jovana said. "Within our team, we represent 12 different nationalities and have nearly a 50/50 gender distribution."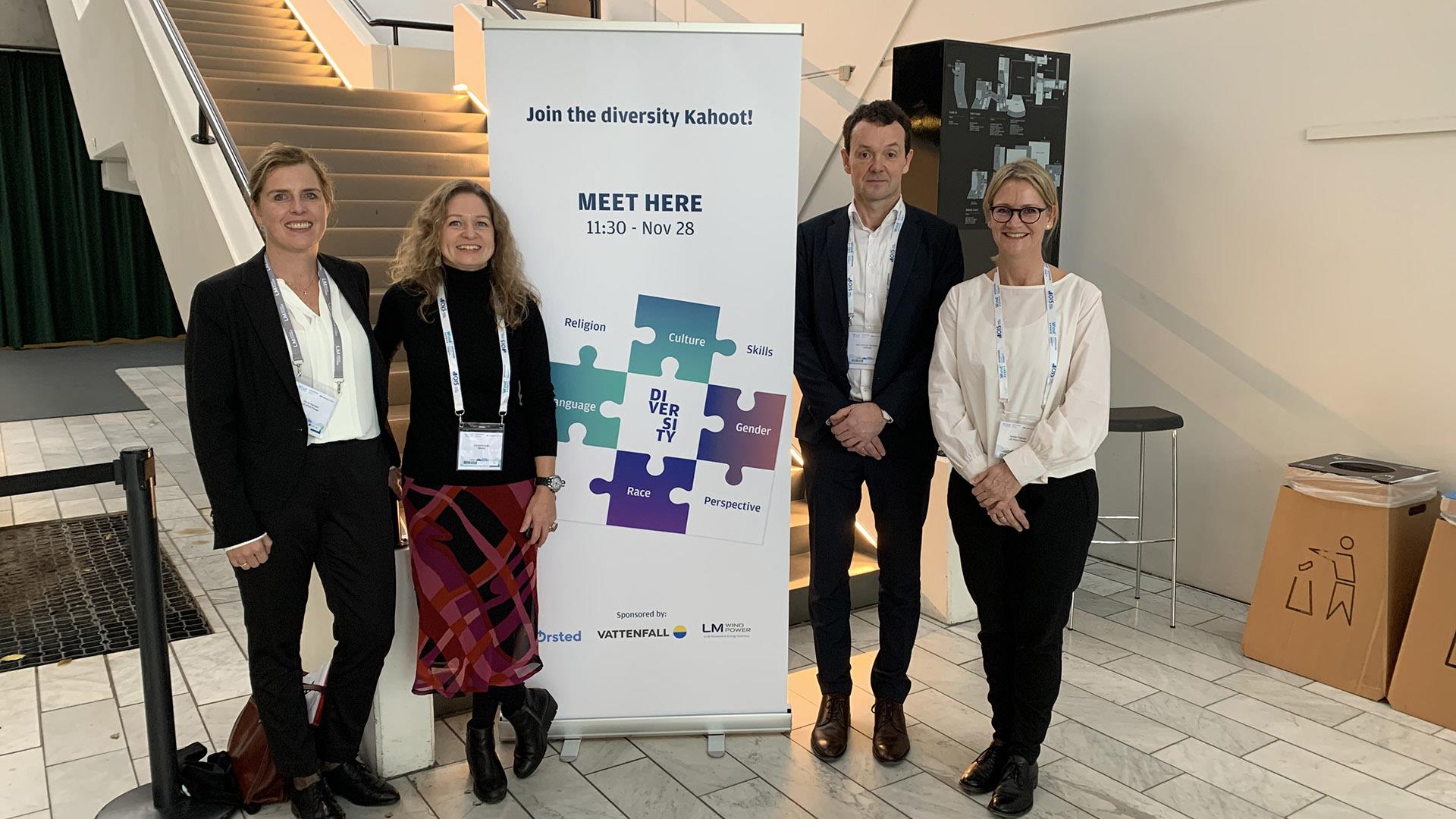 OFFSHORE WIND POWER
Teaming up
LM Wind Power, Ørsted and Vattenfall host Diversity Quiz.
Left to right: Dorte Kamper, LM Wind Power VP Sales & Marketing; Christina Aabo, Ørsted Head of R&D; Lars Lønstrup Nicolaisen, Vattenfall Head of Foundations; Anette Papuga, LM Wind Power HR Director.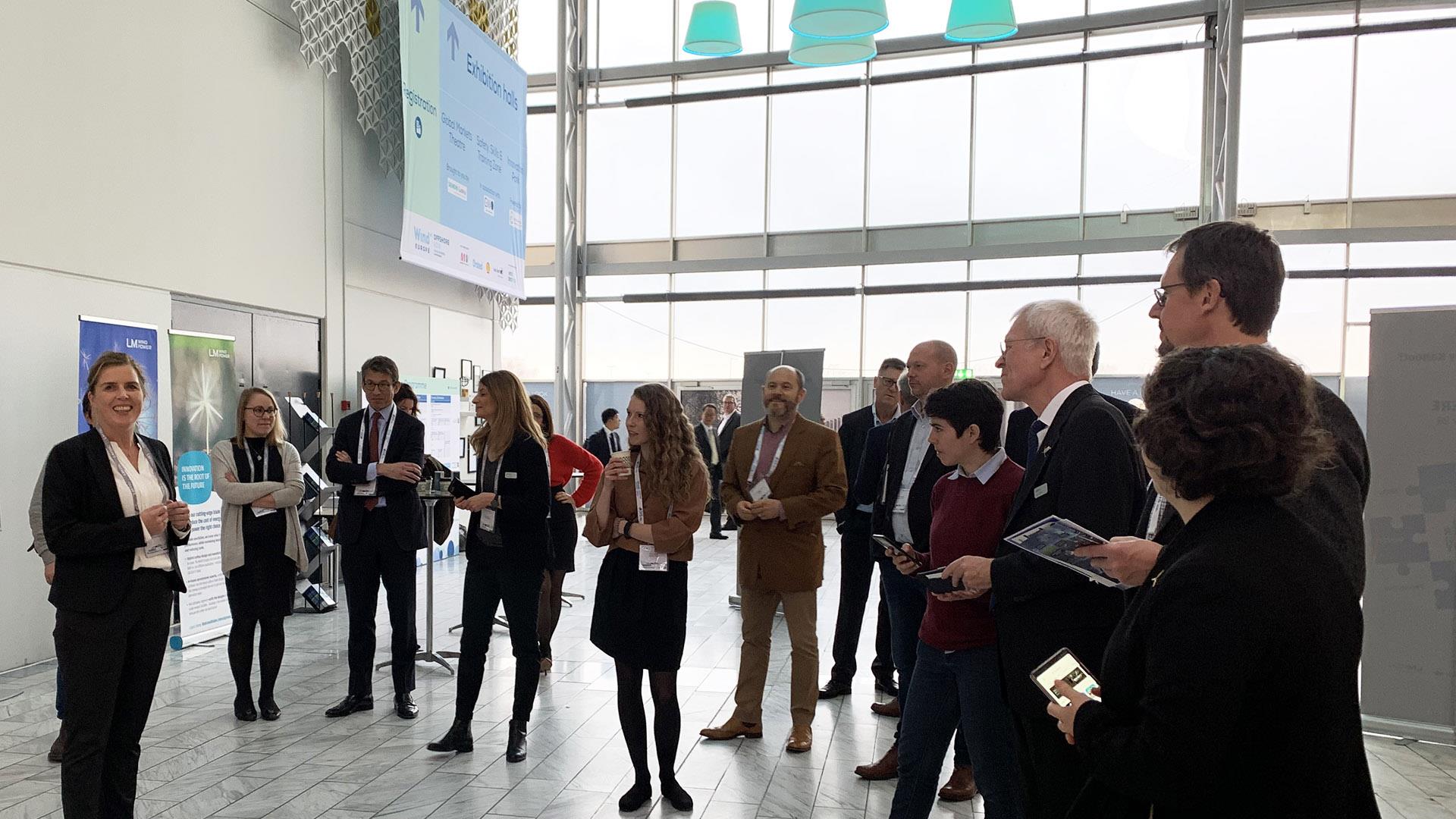 OFFSHORE WIND POWER
Time to reflect
The Diversity Quiz at the WindEurope Offshore 2019 event prompted participants to reflect and discuss  eye-opening myths and facts about bias and diversity in the wind power industry.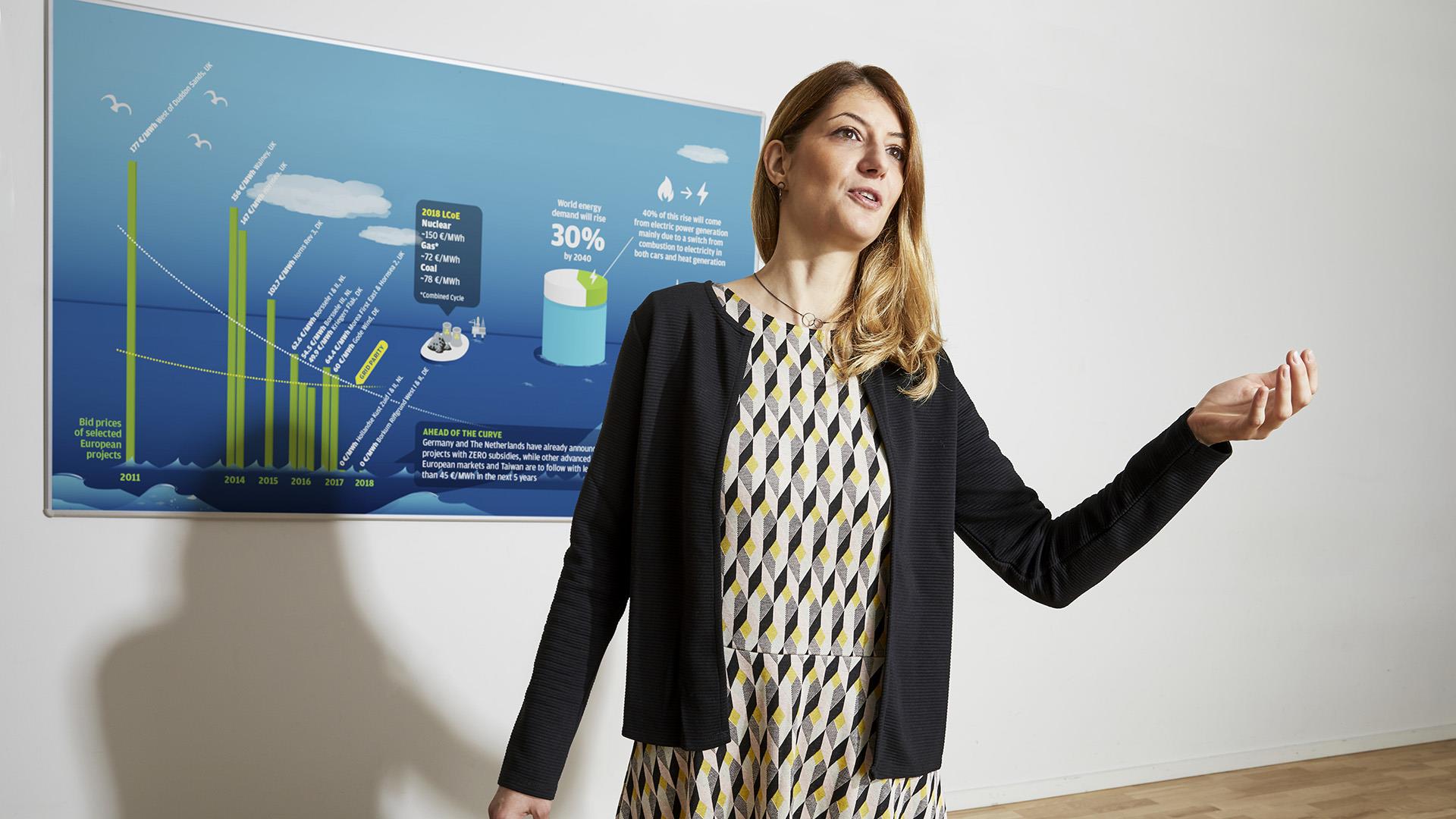 OFFSHORE WIND POWER
Diverse solutions
Jovana Filopovic, LM Wind Power Sr. Offshore Analyst, describes the opportunities presented by increased diversity in the wind power industry, in a recent FORESIGHT article.