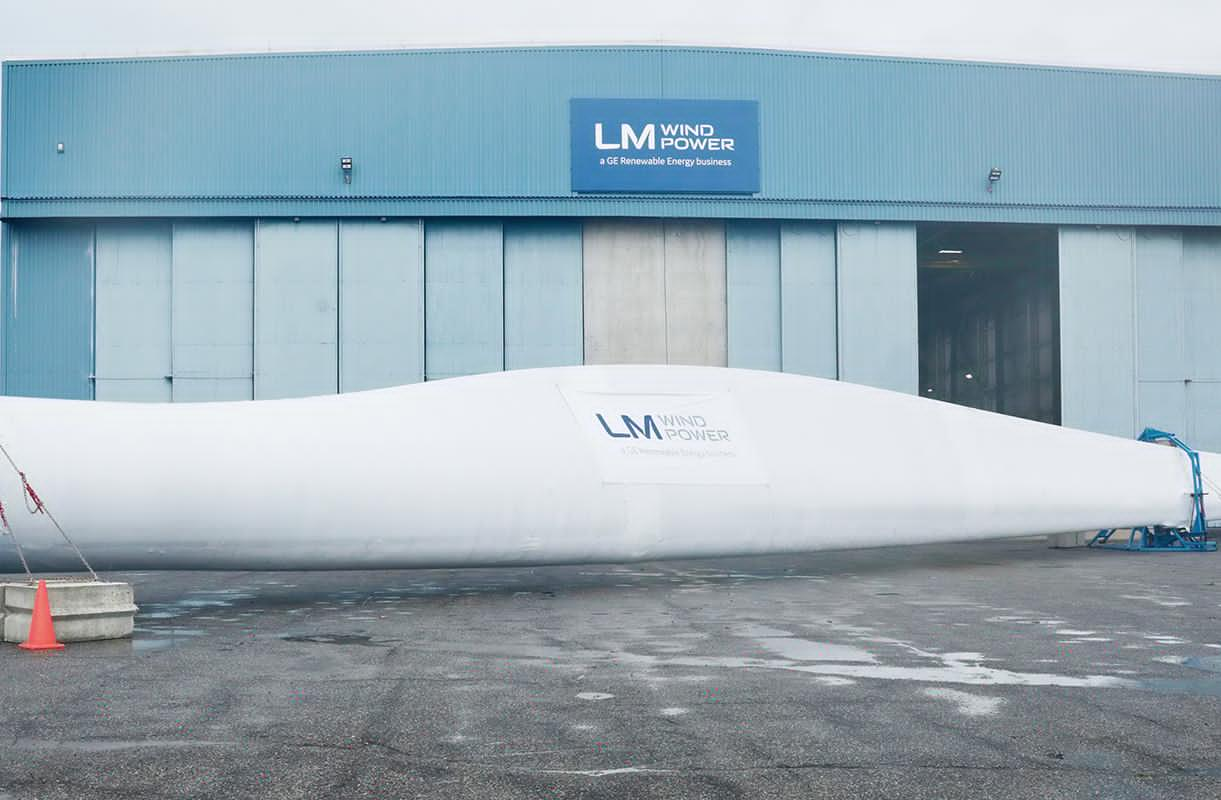 Technology Center Americas' inaugurated near New Orleans
On november 8, we announced the inauguration of our new technology center americas, dedicated to developing and testing new techniques for designing and building wind turbine blades.
Located on the NASA Michoud campus outside of New Orleans, Louisiana, the new facility provides our customers in North America with a local presence to help address their engineering needs – further enhancing our ability to serve one of the largest wind power markets in the world.

As part of the expansion of the facility, we plan to hire up to 100 additional employees on top the 50 currently employed, an increase of over 200 percent by 2021.  In partnership with local universities and community colleges, we will develop training programs to ensure there is a qualified pool of applicants to fill positions in various engineering disciplines and manufacturing skill sets.

The inauguration of our Technology Center Americas was attended by Don Pierson, the Louisiana Secretary of Economic Development, and Duncan Berry, LM Wind Power CEO.  The event featured their remarks, as well as remarks from other local officials and a tour of the new research facility.

Duncan said, "Innovation is at the heart of our company. Our customers rely on us to push the research envelope to make blades lighter, stronger and more affordable.  This new Technology Center gives us a local base from which to support our customers in the Americas as well as to partner with world-class researchers from the US Department of Energy and elsewhere in the US."

Louisiana Gov. John Bel Edwards said, "With energy and advanced manufacturing representing two of Louisiana's key industries, the launch of LM Wind Power's Technology Center for the Americas in New Orleans is a perfect fit for our state. GE and LM Wind Power have already seen the benefits of working on the Michoud Assembly Facility campus, and their commitment to create 100 new jobs reflects well on our state's workforce and infrastructure. As wind energy supplies an increasing portion of our power needs, we can take pride in Louisiana's contributions to this vital industry."

The new facility is ideally situated to serve the fast-growing US wind power market.  The American Wind Energy Association (AWEA) estimates the pipeline of wind farms under construction or in advanced development now totals 33,449 MW, a 40 percent increase over 2017.  AWEA reports there is almost 90,000 MWs of wind capacity in the US provided by more than 54,000 wind turbines.

The Technology Center Americas facility was originally part of Blade Dynamics, which was acquired by GE in 2015 and combined with LM Wind Power earlier this year, after we were acquired by GE Renewable Energy in 2017.

Read the full press release here.