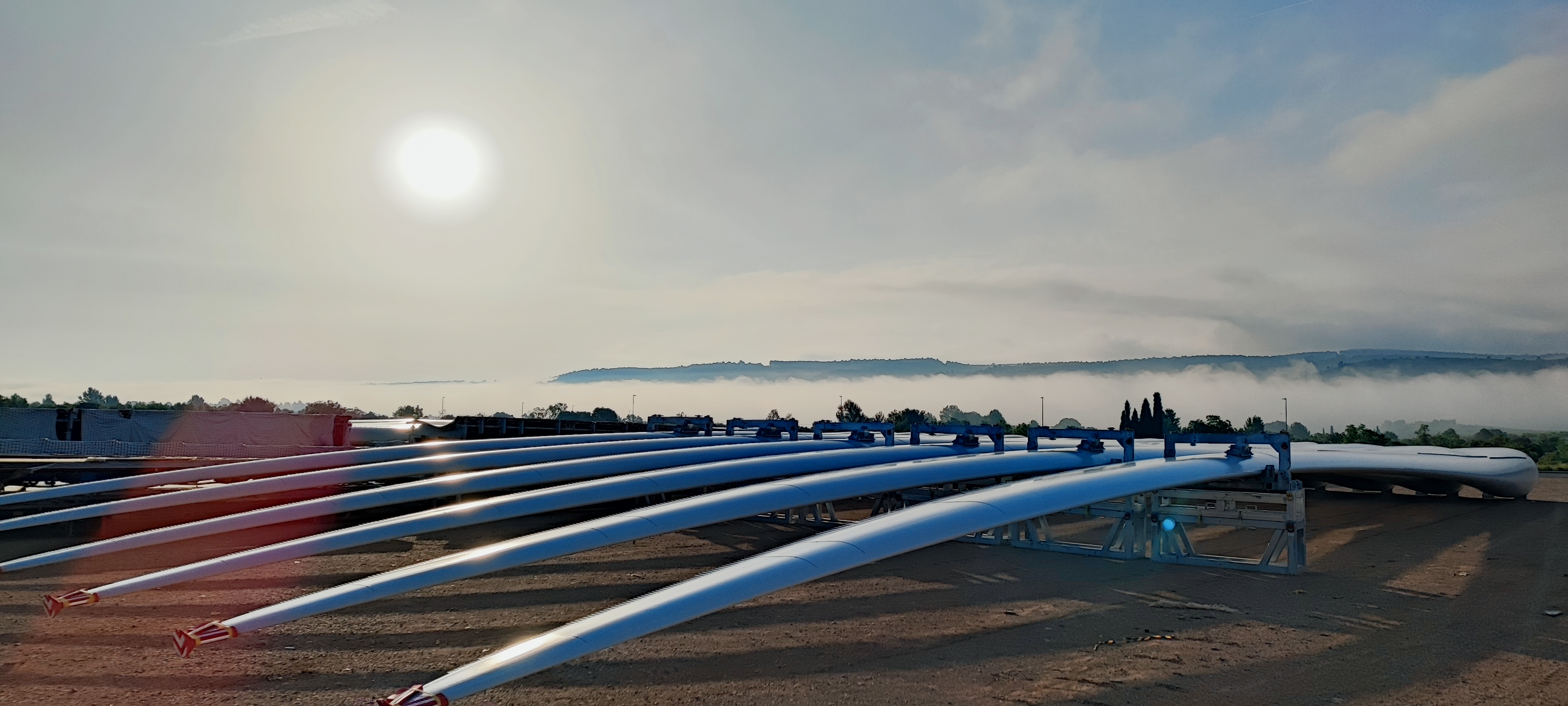 LM Wind Power joins Blades2Build project to develop recycling solutions for blades
LM Wind Power is joining 13 partners in the Blades2Build (B2B) project to develop new recycling solutions for manufacturing waste as well as end of life blades.
The project includes building a large-scale industrial demonstration plant in Spain that will convert waste into new building solutions such as concrete, aggregates or dry mortars.
With very limited recycling options available today, LM Wind Power is committed to contribute to scaling up technologies and develop a viable and sustainable value chain for the recycling of composite waste. The company is already part of the DecomBlades project, and the B2B initiative is another step in that direction.
"The wind power industry produces far less composite waste compared to other industries. Still, it is an important objective for us to ensure sustainable recycling solutions exist for all materials used in a wind turbine. Blades are already recyclable today in the sense that there are technical solutions to handle their waste. But blades are very often not recycled in practice due to the lack of cost-efficient solutions in most markets," explains Katelyn Huber, LM Wind Power Sustainability Leader.
The B2B project will also explore circular options for waste from manufacturing of wind turbine blades, consistent with LM Wind Power's vision of producing zero waste blades by 2030. Today, approximately a quarter of all materials bought for wind turbine blades manufacturing don't end up in the final product.
Large-scale demonstration plant
This project builds on collaboration with Endesa and Prezero announced in February 2022, to support the establishment of a blade waste recycling plant located in Cubillos del Sil in Spain. Once the plant is established, LM Wind Power plans to supply surplus glass fiber generated during the manufacture of blades at its Spanish plants in Ponferrada and Castellón.
Additionally, the project will explore circular strategies to preserve resources and extend the life of manufactured composite components in the related industries. This will contribute to a positive transformation of the energy landscape with a higher penetration of renewable energy sources, leading to a substantial reduction of greenhouse gas emissions from the energy sector, thereby contributing to the goals of the EU Green Deal.
The Blades2Build project is funded by the European Union through the European Commission call HORIZON-CL5-2022-D3-01-02 - Demonstration of innovative materials, supply cycles, and recycling technologies to increase the overall circularity of wind energy technology and to reduce the primary use of critical raw materials.
The project will run for three years starting in January 2023 and will leverage collaboration between multiple industrial partners and leading European universities across eight countries in Europe.
A consortium of 14 partners
Blades2Build project consists of 14 partners coordinated by the Technical University of Denmark. LM Wind Power and GE Renewable Energy will bring expertise on circularity, wind farm management and will support the scaling up of circular solutions for decommissioned blades and blade manufacturing waste.
Other partners include Acciona, Holcim, the National Technical University of Athens, Eindhoven University of Technology, RWTH Aachen University, ELDAN, RENAO, Cespa, PreZero, ENDESA and Global Consulting Sustainability.
Read the full press release here.