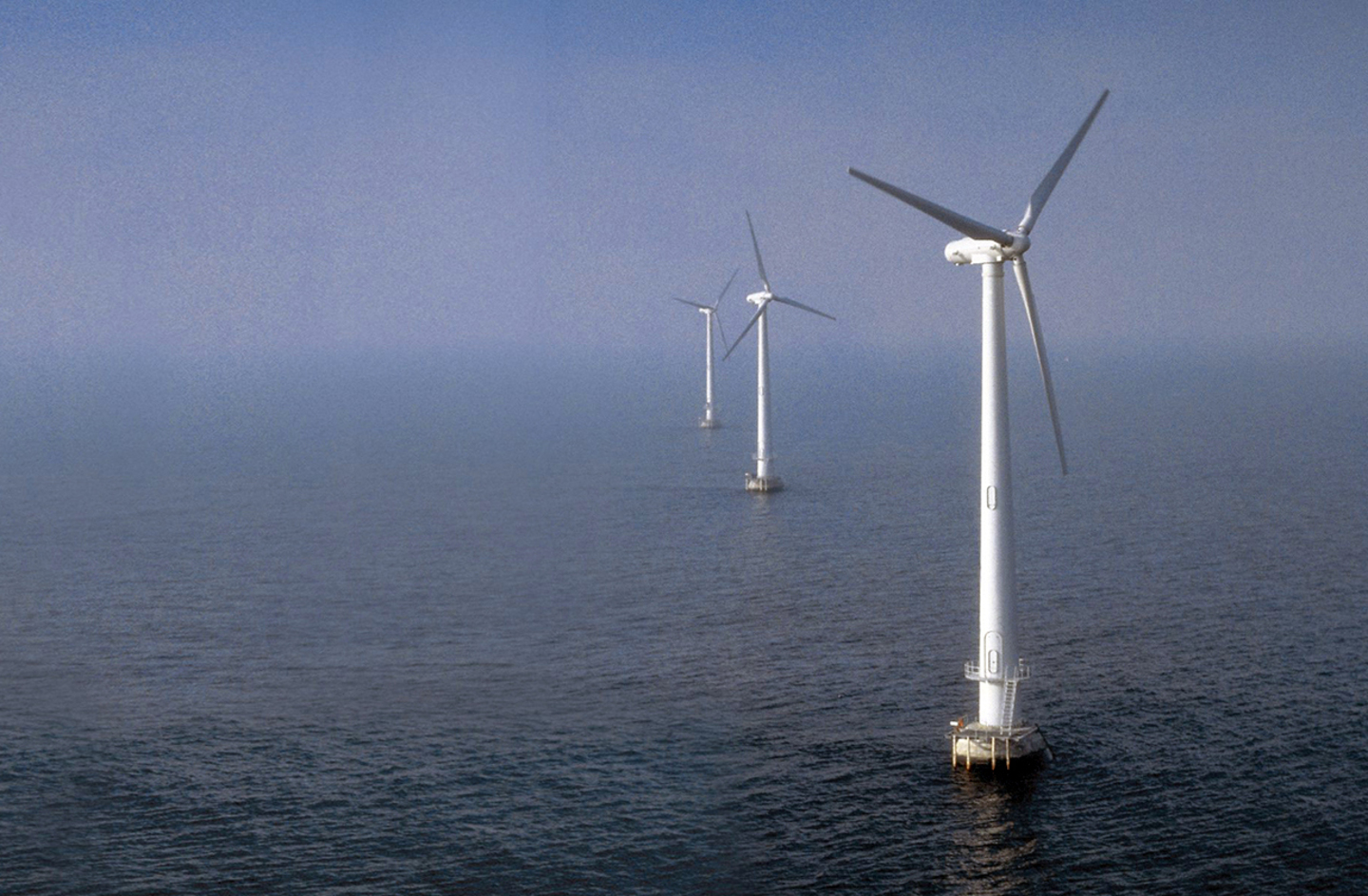 Offshore blades where it all began
The world's first offshore wind farm in vindeby, denmark, will be dismantled shortly. After running for 25 years, and with a capacity smaller than just one offshore turbine today, vindeby is in many ways a symbol of the extraordinary development of the wind industry. The 11 wind turbines each generating 450kw energy were powered by LM 17 hht blades, a blade designed for onshore and state of the art at the time.
Søren Andersen and Jesper Månsson, both Senior Directors at LM Wind Power today, qualified the LM 17HHT blades back in the days. Here's what they remember about this special project.

"We did have some discussion on whether we should change some of the components on the blades now that they would go offshore, but in the end, we delivered the blades exactly as had they been for onshore," Jesper says. Søren elaborates: "There are no parts of the blades which are particularly exposed offshore. Leading edge erosion protection is important, but that applies for onshore blades as well.  And even today, there is actually no technical difference between the design of offshore and onshore rotor blades."

The design of the offshore and onshore blades may not differ, but the size and power generation has increased significantly. The blades installed in Vindeby in 1991 measured 17 meters. Today, LM Wind Power's longest blade is 107 meters in length.

Designed to last
When asked whether they are surprised that the blades lasted for 25 years, they both shake their heads. "The blades were designed for 20 years lifetime and we always have a solid safety margin included in the calculations. They were built to last!", they agree. "But it would be really interesting to get one of the blades and put it through static testing to see how much it can take."

By providing rotor blades to the world's first offshore wind farm, LM Wind Power was conquering new frontiers; something which has repeated itself several times in the company's history not least offshore. The offshore industry started with the small project in Vindeby, but it would take another decade before LM Wind Power delivered the next big batch of offshore blades in 2001, this time to 'Middelgrunden' off the coast of Copenhagen. By then, the blades were more than double the size at 36.8 meters, powering 20 2MW turbines. Middelgrunden Offshore Wind farm was for years the largest offshore wind farm in the world. And still built to last.