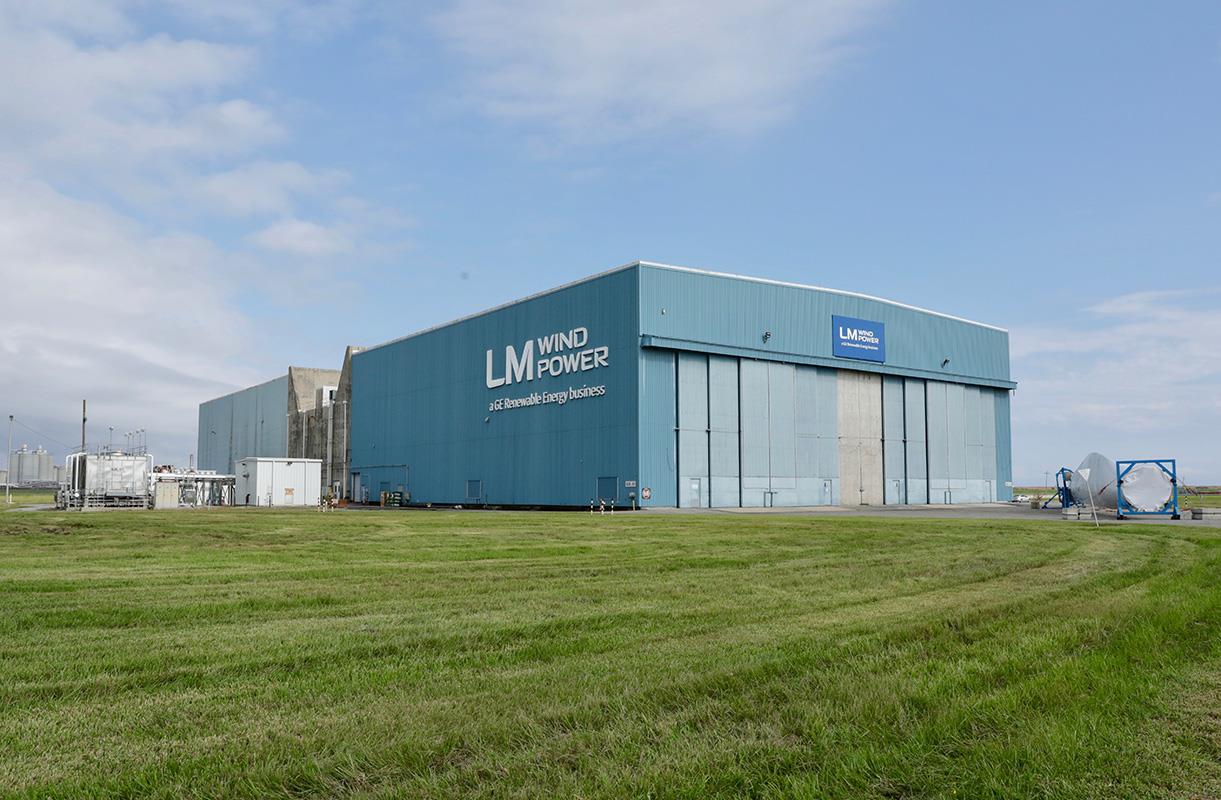 Technology Center Americas: Turning zany, whiteboard ideas turn into next-generation wind turbine blades
Our Technology Center Americas facility (TCA) in new orleans, louisiana develops and tests new techniques for designing and building wind turbine blades. It provides our customers in north america with a local presence to help address their engineering needs, further enhancing LM Wind Power's ability to serve one of the largest wind power markets in the world.
Based on the NASA Michoud campus, TCA was originally part of Blade Dynamics, which was acquired by GE in 2015 and became officially part of LM Wind Power, a GE Renewable Energy business a year later. We asked two members of the team – twins Tanner and Jasper Knoblock – about their engineering career so far, why they think working at TCA is so special and the opportunities resulting from being part of a much bigger, global business.

Tell us about your career to date
Tanner: I previously had experience in composites with Northrup Grumman but really wanted to work for Blade Dynamics at the time, and I've been here for five years now. My career has been focused on quality and using data to help decipher quality defects.  I've always had a real knack for detail and unlike many people, like the process of capturing data and making sense of it. I have a large notebook which people refer to as 'the bible' which I take everywhere which contains a lot of data!

Jasper: I started my composite career right out of high school and I joined a two-year apprentice scheme with Northrup Grumman, one of the first nationally recognized programs for working with composites at that time. After eight years there working on large-scale carbon fiber components and infusions, unfortunately the site closed, but I managed to get hired by Blade Dynamics after only one weekend out of work! Luckily my twin, Tanner had started there two weeks earlier and he recommended me, so I got interviewed and we both liked what we saw. To begin with, it was a bit of a culture shock, but in a good way. Blade Dynamics' open approach to innovation meant that anyone who had an idea for improving how to do something, could just try it!

What's your proudest achievement?
Tanner: Today I'm most proud of driving the development of Non Destructive Testing (NDT) inspection methods. Instead of just having single data points, we now have actual images of bonds pre- and post-testing, so we can see how the adhesive is spreading in the blade during bonding, or if there are any potential defects. We recently shared some of these images with other NDT colleagues and they were excited to see that we can create such data here at TCA, which made me feel hugely proud!

Jasper: In my five years at TCA, I've been involved in designing infusions for modular shell components, leading teams and getting involved in tooling manufacture. Essentially infusion is the way we get resin into the fiber glass to make it a stiff, yet flexible, blade. It's a critical process because if it's not designed right and the infusion doesn't saturate properly, the blade would need repairs or, worse, be totally scrapped. I'm also proud to work closely with colleagues across LM Wind Power globally to develop the manufacturing technology for our two-piece blade for GE Renewable Energy's Cypress platform. This new technology reduces the need for factories having to make longer and longer blades when we can isolate the body of the blade and have the length of the tips change. There are multiple benefits to this. Not just easier logistics, but mold standardization, smaller operational footprint, less working at height risk as colleagues don't have to go so high on scaffolding, infusions are easier and less risky. The two-piece blade concept has huge advantages in every aspect of operations, so it's really going to help us be competitive.

What makes TCA excel at engineering?
Tanner: We don't limit ourselves to inspiration – if someone has an idea it's so easy for us to get Engineering colleagues involved and have an open conversation to quickly problem solve and arrive at a product that will work in practice. Everyone on the TCA site is very comfortable about approaching each other; it's a very open and sharing culture. It's also nice being able to work on the NASA site and take a golf cart down the street to get a quick view as they have some sub-component testing capability that we can use.

Jasper: I think the constant feedback loop here at TCA is like nothing I've experienced before. People working on the floor have such a two-way dialogue with Engineering, who are all based here, and it makes us agile at decision making and getting from concept to actual design quickly.

What are the benefits of being part of LM Wind Power and GE Renewable Energy?
Tanner: It's amazing having so much access to knowledge and experience from my peers in the rest of LM Wind Power. Being in our Quality team, I have been quite internally focused on processes and testing components, so I am relatively new to talking with other plants. Although I was a bit nervous to begin with and out of my comfort zone, I'm now getting to know a lot of other NDT specialists at other LM Wind Power sites in the US and Denmark through Skype meetings and email. It's really exciting to have people to bounce ideas off of and to gain knowledge and experience about NDT testing from others.

Jasper: I've had the privilege of visiting five of LM Wind Power's plants now including Qinhuangdao in China, Goleniów in Poland, Suape in Brazil, and both Grand Forks and Little Rock in the US. So, I have built up relationships with colleagues all over the world helping to troubleshoot infusion issues. The way GE is set up makes it easy to travel and I feel supported by LM Wind Power colleagues in all the countries and plants I visit. Being part of LM Wind Power gives us access to all the expertise and learnings of the wider team from trials of different designs and materials, fails and insight - having all that at your fingertips is hugely beneficial. 

Learn more about LM Wind Power's global network of Technology Centers.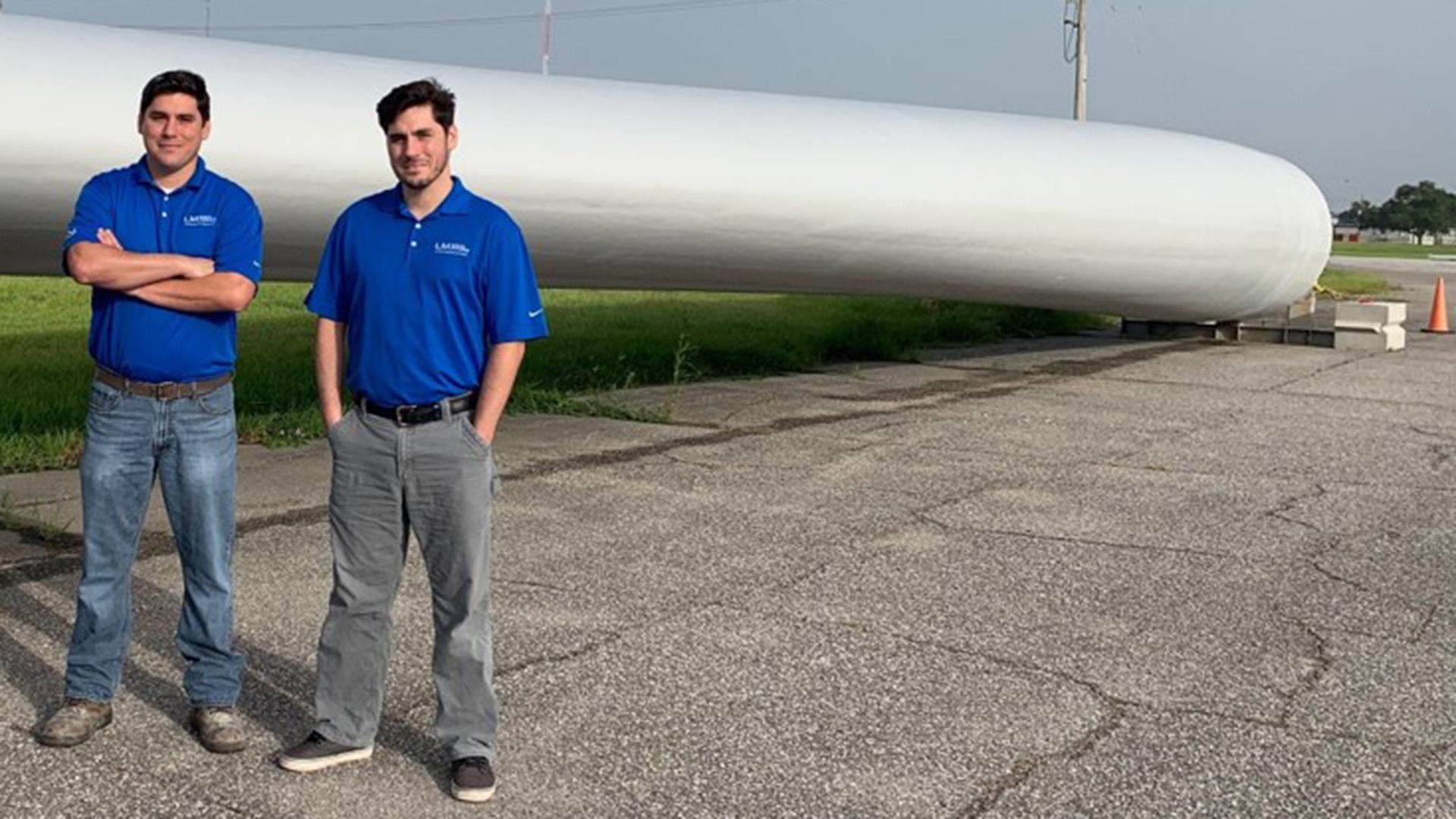 TECHNOLOGY CENTER AMERICAS
Meet the team
From left to right: Jasper Knoblock, Manufacturing Projects & Initiatives Specialist; Tanner Knoblock, Production Quality Specialist.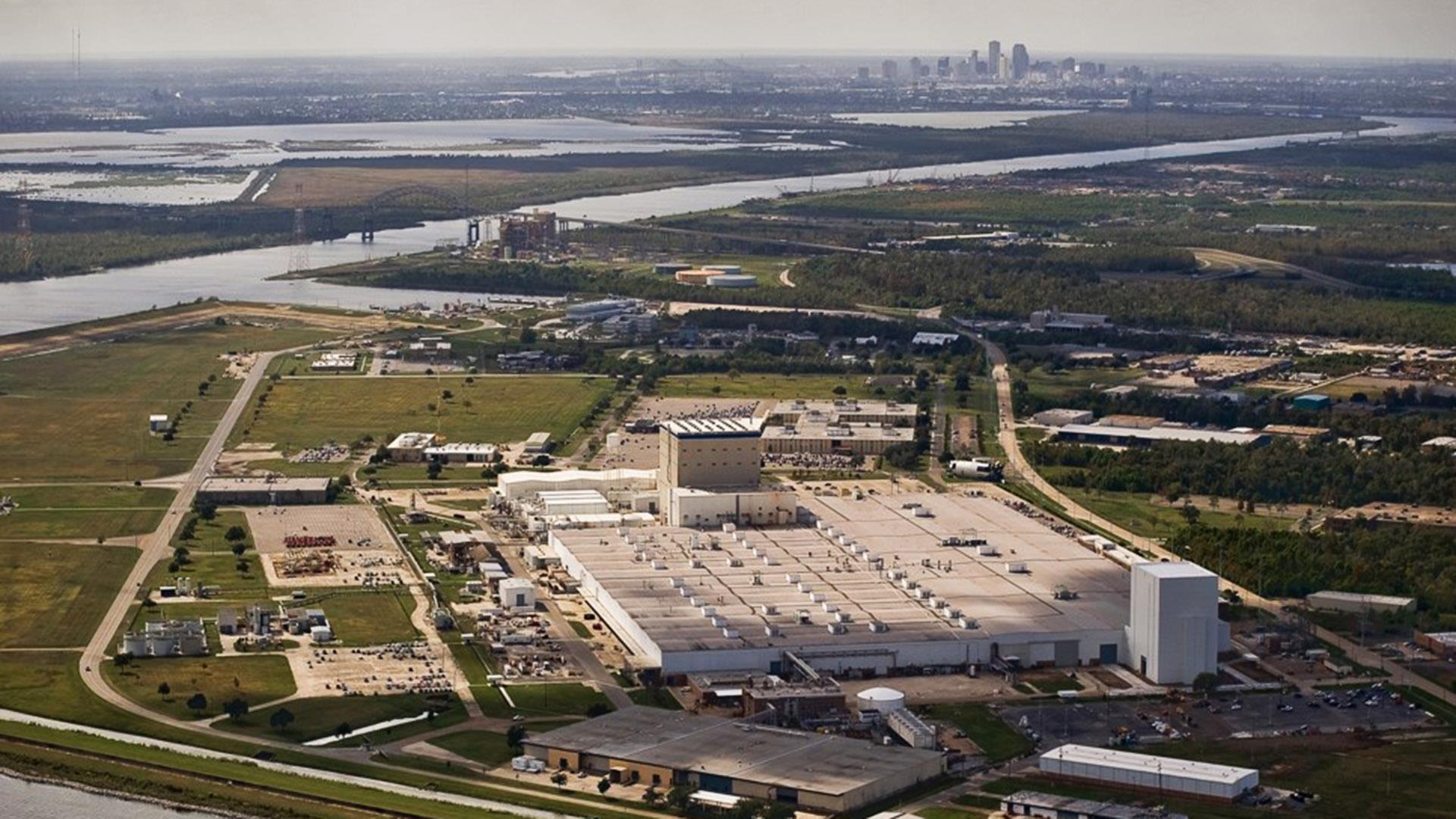 TECHNOLOGY CENTER AMERICAS
Next to NASA
Located on the NASA Michoud campus outside of New Orleans, Louisiana, the TCA facility provides our customers in North America with a local presence to help address their engineering needs – further enhancing our ability to serve one of the largest wind power markets in the world.