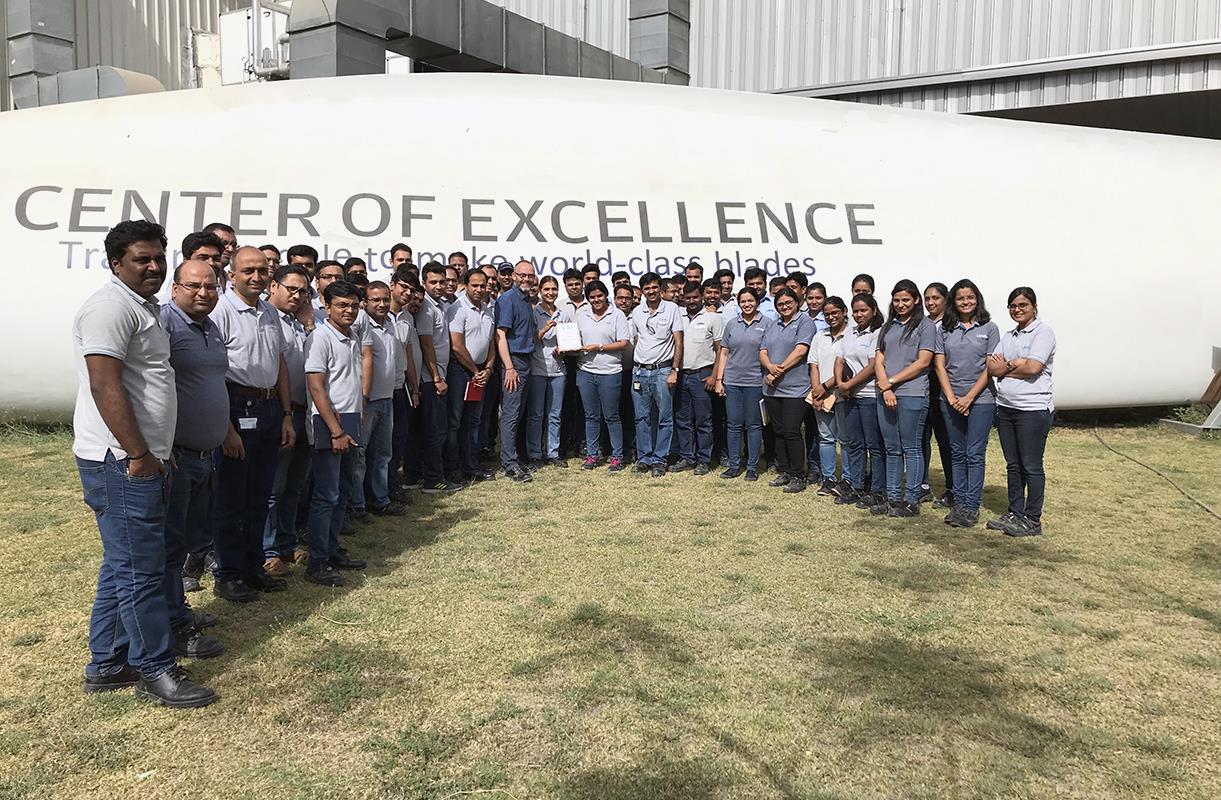 Drawing strength from Diversity!
Together, we create a desirable place to work with equal opportunities for all! LM Wind Power is rolling out its vision for diversity and inclusion.
"It was probably always something embedded in the company, but we didn't really talk about it or put a framework around Diversity and Inclusion until last year".

Torben Mølby is the Deputy Head of Global Operations in LM Wind Power and is also leading the drive of Diversity and Inclusion (D&I) across Operations for the wind turbine blade manufacturer – no mean feat when you consider the 14000 employees across 12 countries.

Together with a core global team, he knew it would require key and passionate people to implement ambitious frameworks and roadmaps. He reached out to the 15 LM Wind Power plants and asked the plant directors to nominate D&I leads on a local level. The response was phenomenal.

"It can often take a few weeks for a resource request to fall into place. We had a complete list within three days. We had a full team of 39 D&I leaders chosen for their passion and drive before we had even announced our targets, which shows the kind of support we have for D&I initiatives!"

Since the program kicked off in late 2018, the main focus has been on getting the team, frameworks and targets in place. The gender gap in Operations has been the focus for this first year as it is a visible metric for development. And we're already seeing results.

Our plant in Cherbourg, France had more than 30% women in Operations as of June 2019. Meanwhile the Grand Forks, USA plant increased it's female workforce by almost 4 per cent in the first half of the year, and the plant in Dabaspet, India saw an increase of 5.5 per cent!

Culture change
But it's not as simple as setting targets on paper. As Torben explains, it's largely a cultural change, citing the example of opening up additional shifts to female colleagues in the India Region.

India's Factory Act does not allow women to work the evening and night shifts on the production floor. A company can apply for a permit to do so, but must ensure the safety of the female employees at the factory as well as travelling to and from their homes.

"It's not easy. There is a lot of paperwork and considerable cost involved for the companies. But it was an important step for us. The educational and career transformation in India is showing a much larger percentage of female graduates and therefore potential employees. If we have the right structure in place, it is a fantastic opportunity to attract good talent."

Torben admits that it may not be a choice that suits all female colleagues, but insists that it is important that the choice is there.

"It is not only about changing the culture among colleagues at work, but for many of these women it is about changing the culture in their communities as well. Female colleagues who determine that working a spectrum of shifts is the right choice for them, are also bringing their families and local communities on that journey too."

Next steps
"Our target for the end of 2019 is to have 5 per cent increase in the number of female employees in Operations, as well as at least one female candidate in the pool for consideration when recruiting for a post," Torben said.

"We're not asking plants to fire men, or hire a woman just for the sake of it. But if there is an opportunity to hire more qualified female employees when recruiting anyway, then why not? Any plant director will tell you a diverse workforce is good for business – a diversity of talent, skills and ideas can only bring more value to the company."


D&I milestones in LM Wind Power
 
D&I vision adopted:
Together, we create a desirable place to work with equal opportunities for all
KPIs set and global leadership team recruited
Regional visits to leadership teams
All factory leadership empowered to implement individual D&I roadmaps
Local and regional D&I initiatives include:
addressing safety concerns for employees travelling to work, establishing childcare facilities, developing Work-Life balance plans, implementing Leading without Bias training for leaders, actively changing tone and language in recruitment drives to attract more female candidates, and countless brainstorming sessions for leadership and employees to identify and address challenges.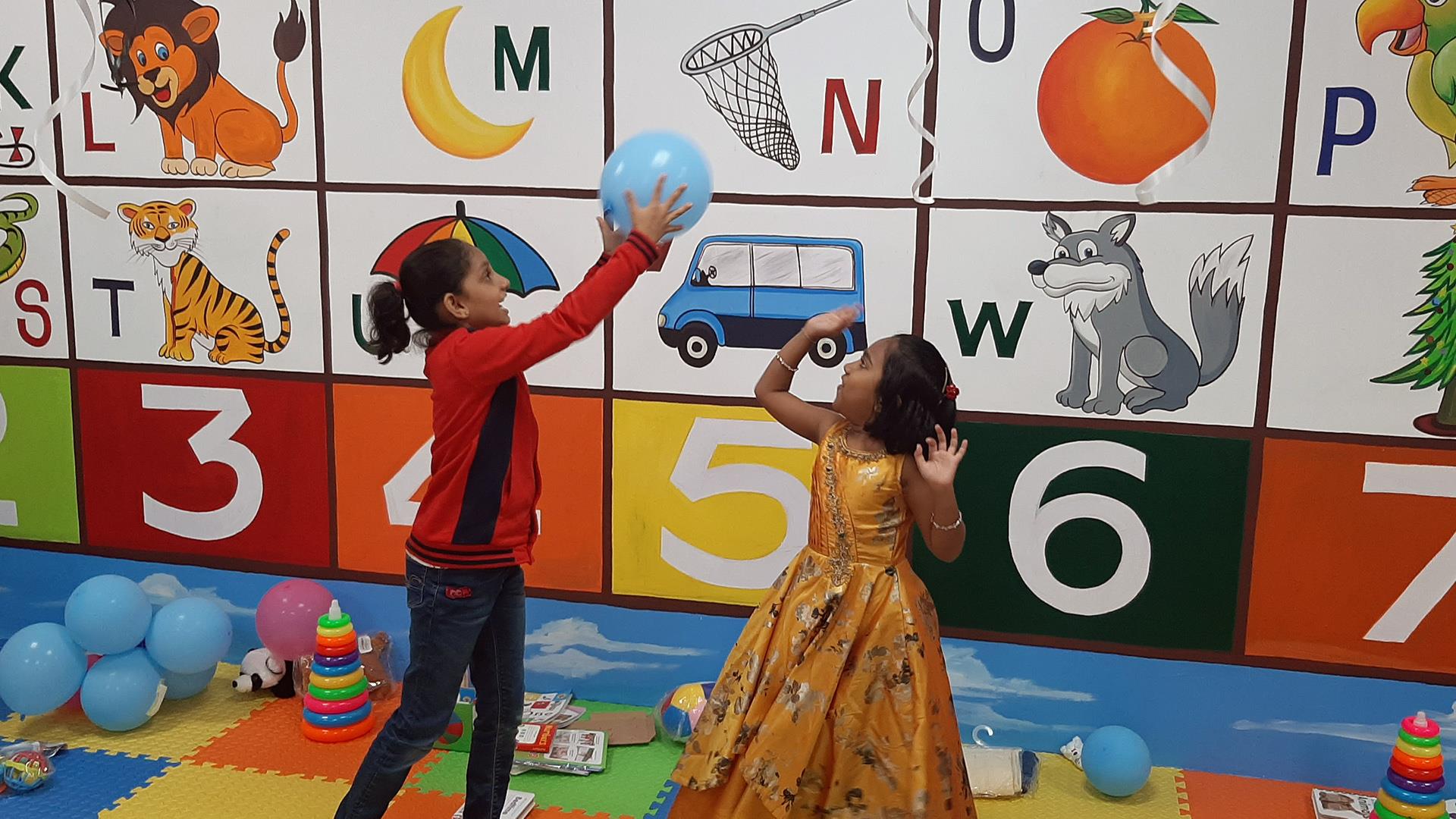 DIVERSITY & INCLUSION
Toddler's Paradise
Children of employees celebrate the opening of childcare facilities at our plant in Dabaspet, India.