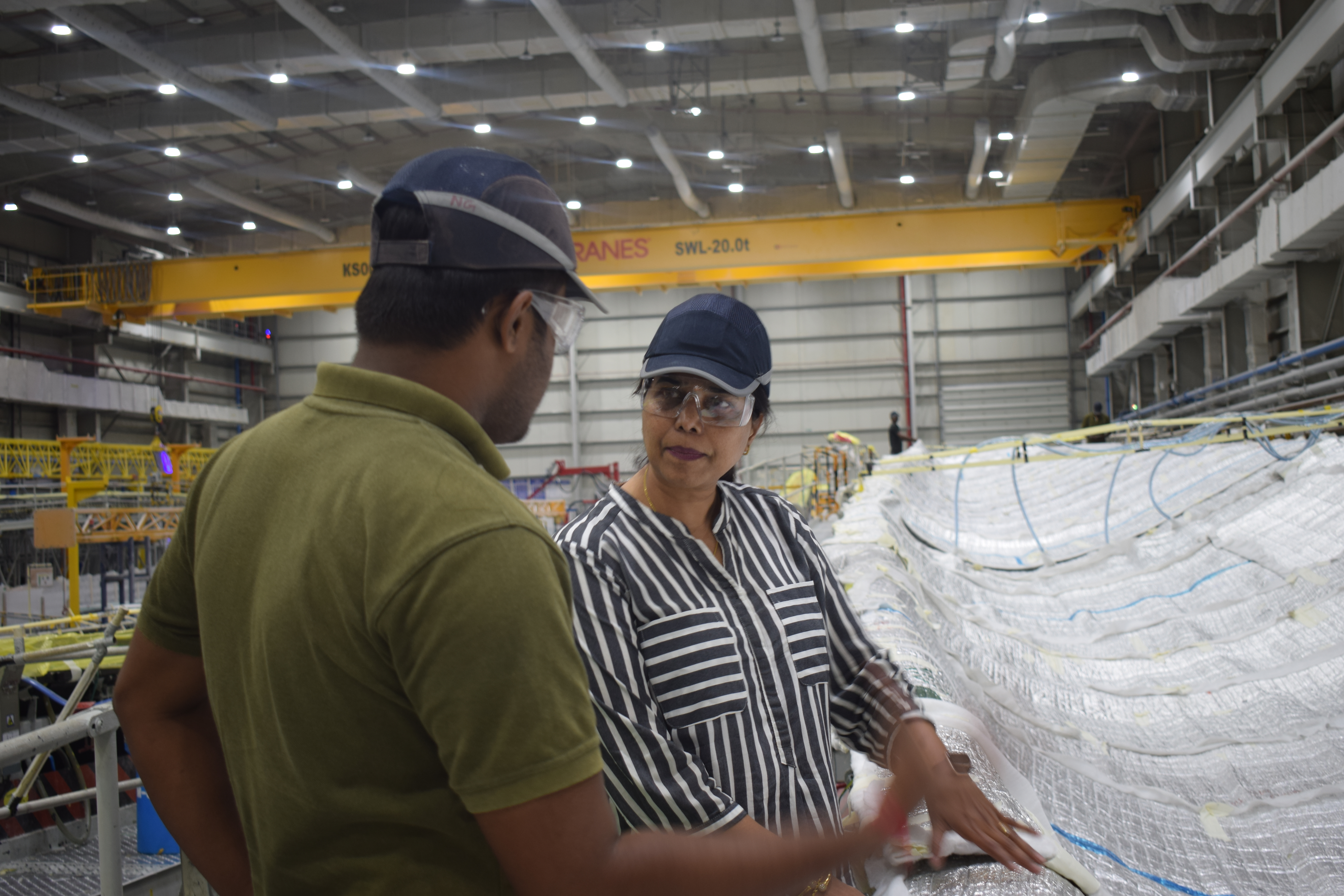 Turning obstacles into opportunities is what makes Anees Fathima a compassionate leader and role model
For Anees Fathima, breaking the glass ceiling to fuel her career ambitions is the cornerstone of her professional life.
A native of Mysore, one of the ancient cities in southern India, from where she graduated as an engineer in polymer science and technology, Anees was denied a promotion as a production manager on gender grounds in the early days of her career.
This was especially at a time when women leaders in manufacturing roles were unheard of. And, since her job involved managing a shopfloor, that works 3 shifts with more than 300 men across cadres, a woman leading the team was considered out of bounds.
"The fact that my gender influenced the hiring manager's perception of my abilities, did not sit well with me. I had long conversations with him/her and convinced the Management to give me a three-month probation and a performance evaluation," recollects Anees, who went on to perform her responsibilities efficiently, proving her capabilities beyond doubt.
"It was a game changing moment for me as well as for the organization!"
Technology, education key to women's empowerment
Anees started her professional journey with a firm that is involved in design, development, and manufacturing of composite products for both aerospace and other applications. She grew within the organization by leveraging her technical education and taking up challenges that further honed her managerial skills.
Today, Anees leads the Technology Development & Materials vertical within LM Wind Power's Engineering function and is actively engaged in various mentoring initiatives to help nurture female talent. She is also a strong advocate for empowering women globally by encouraging the use of modern channels like the internet, digital platforms, and financial services.
"It's a common saying - when you educate a woman, you educate a generation. In the current digital age, education provides new avenues for the economic empowerment of women and can contribute to greater gender equality…Women having access to, and the ability to understand and use technologies, can have a positive impact on their freedom of expression, education, and employment opportunities," explains Anees.
She adds: "Innovation and technological change have the potential to contribute greatly to improvements in the well-being, education, health and livelihoods of women and girls. Digital access can also help raise women's and girls' awareness of their rights, increase their civic engagement and expression of ideas and opinions, their participation in creative and cultural practices, leisure and in connecting with peers."
Men need to step-up as allies for gender equality
While Anees considers herself to be very fortunate to have worked with excellent coworkers and managers and in companies where career advancement is based on merit, she believes men must appreciate equality and actively try to bring it about in the workplace.
"Men in positions of power—need to use their influence, knowledge, and resources in order to address bias against women at work and male allies have to be willing to push their boundaries to be more inclusive and not fill their network with people they directly identify with," stresses Anees.
"Steps like a place at the table and by making sure women are acknowledged for their presence, heard and given airtime to express ideas/opinions. Having open conversations about issues like equal pay, equitable hiring and promotion, will definitely go a long way in challenging inequality in their day-to-day working lives."
 
Actions for ensuring a more equitable team
A role model for many young professionals – both men and women in the company - Anees makes sure she communicates in a gender-sensitive manner by using inclusive language and does not hesitate to call out any potential conscious or unconscious gender biases or mindsets that could create barriers for women.
Through a basic, yet crucial step like creating gender-neutral job descriptions, she encourages colleagues to attract diverse talent and undergoes regular trainings along with the people leaders in her team to identify and remove biases while challenging discriminatory practices and has a strong commitment to zero-tolerance toward sexual assault and harassment.
As an #LMGamechanger, Anees embodies how leaders can influence change, inspire the future generations to hustle through the hurdles, fight against discrimination of all kinds and together create a desirable place to work with equal opportunity for all.