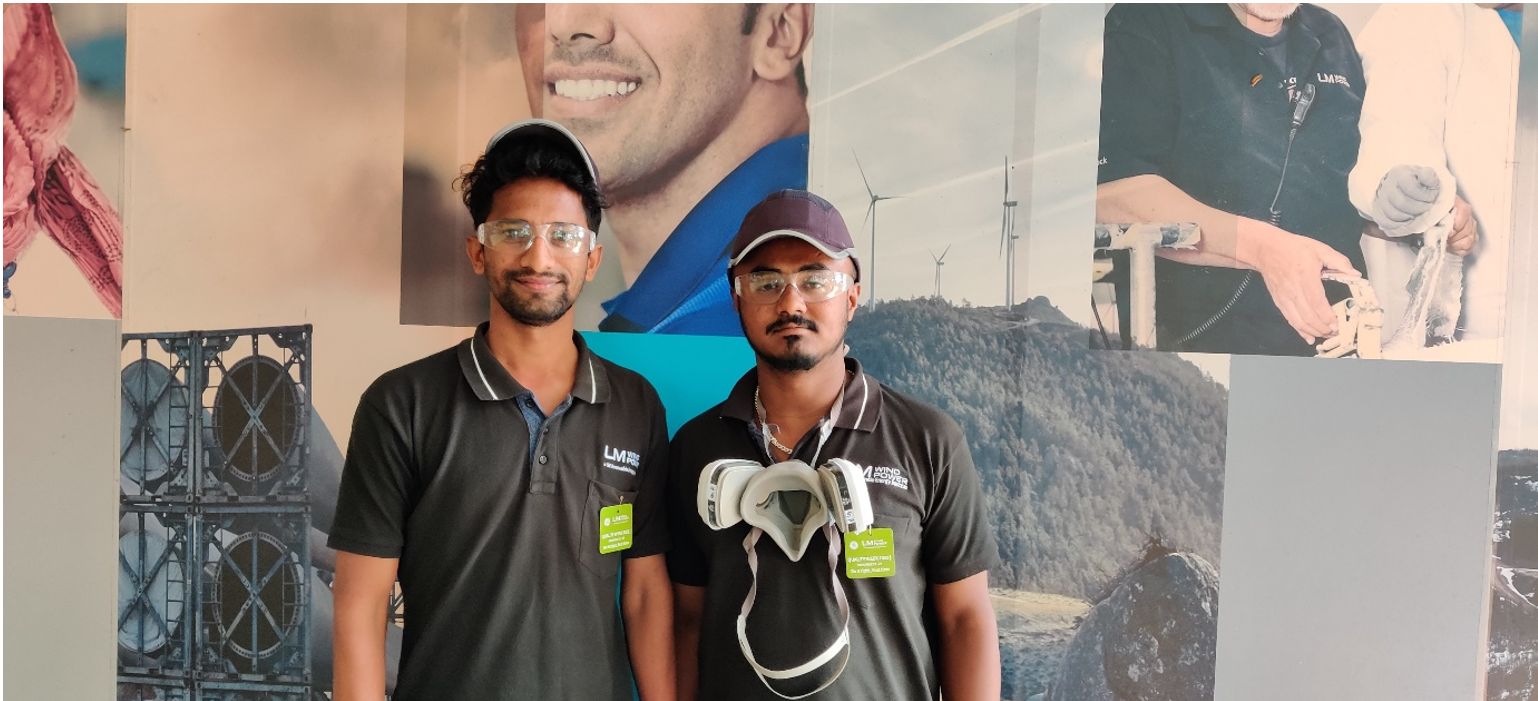 Driving growth through the inclusion of diverse talent
As we celebrate International Day of Persons with Disabilities (PwD) on 3rd December, we are proud of our Disability Advocacy Network (DAN) that drives the inclusion of distinct and skilled talent into our workforce, providing them access to opportunities while identifying and plugging the gaps that makes integration a challenge for them.
Meet our exemplary colleagues across the globe, representatives of the diverse products they design and manufacture, showcasing how integral it is for the industry and society's growth to hone and train talent irrespective of any perceived limitations.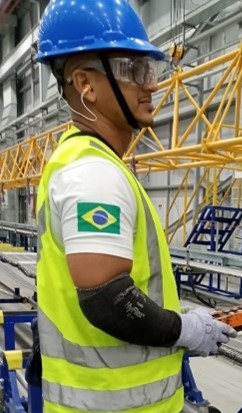 Never give up!
Jailton Ferreira De Macena joined LM's plant in Brazil, Americas in October 2019, through a tv reportage announcing local campaign for jobs to PwDs. He is currently a production operator working on layup, closing, painting and preparation of blade mold.
Jailton, who worked previously as an industrial painter, is also pursuing sports education as one of his passions and engages in community social projects, like soccer school and teaching young children.
Although he suffered an accident in 2012, he never felt discouraged, but drew inspiration from his family and his two children. At LM, he grew from being shy to interactive and gives credit to the diverse culture and extremely supportive colleagues.
His motto in life is to "never give up!"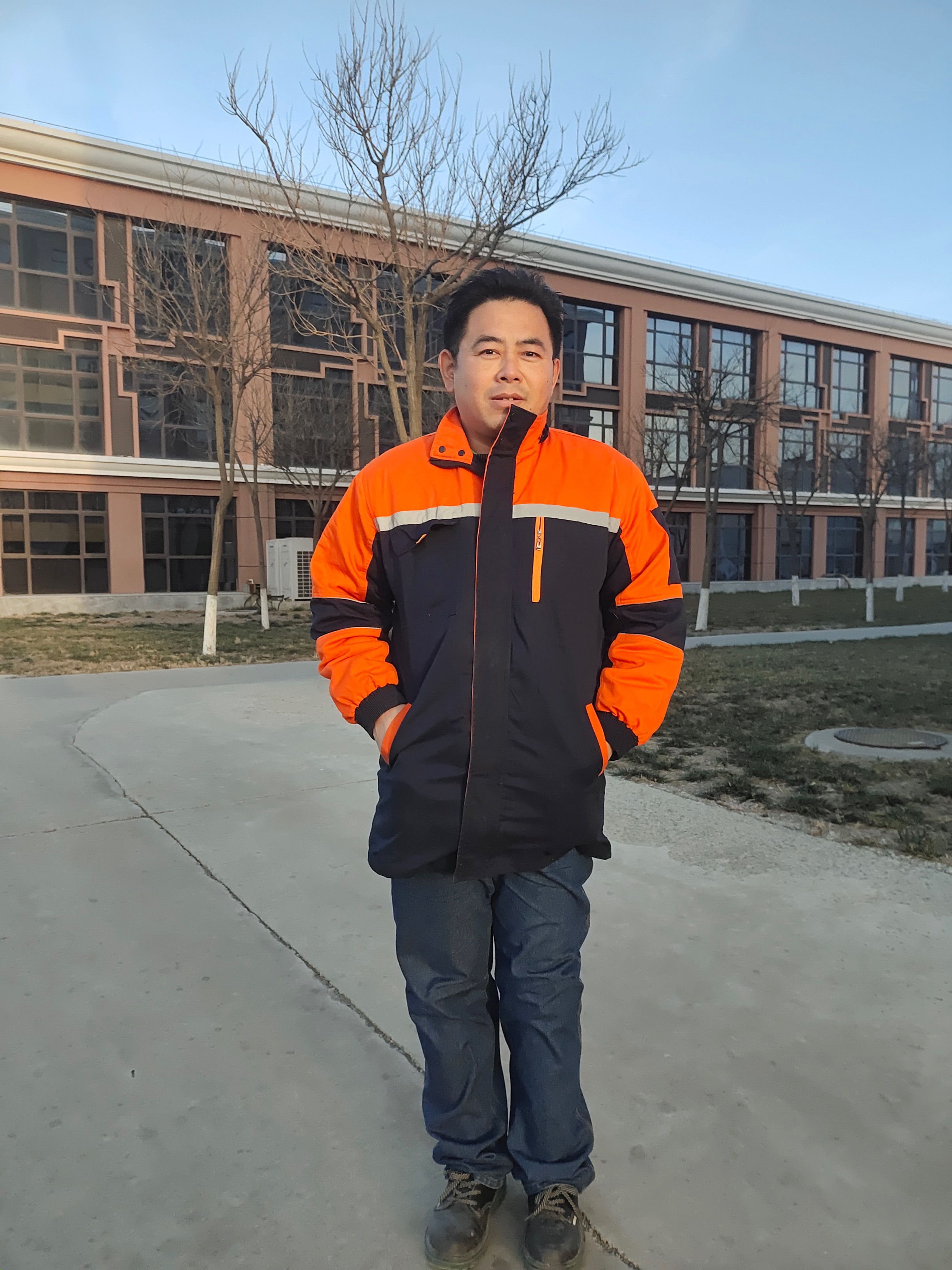 Creating value at Baodi, China
For Libao Zhang, joining the company in August 2022 and eventually working for the lean department altered his life.
"It changed my way of living and doing things. I can face the hard issues in my work or life now…It is difficult for young people to find a respected job…for people with disability, the problem is even worse," he states.
Libao feels fortunate to have come across an advertisement through social media, while witnessing the development of wind power business in his hometown. Disabled in a car accident while working in Africa, he attributes his professional and personal growth to the company's culture, working conditions, and environment.
He proves that is possible to achieve anything with optimism and giving up is not an option. His persistent attitude shines through his expressing himself creatively through self-composed songs gifted to family, his dream of having a family of his own, and following a healthy lifestyle.
"I think Baodi and our plant is a great place for me."
Recently the Baodi plant organized a roundtable with PwD employees working across functions. Their collective feedback was that they felt respected, confident, and valued through the support and infrastructural inclusions like ramps for their safety and comfort.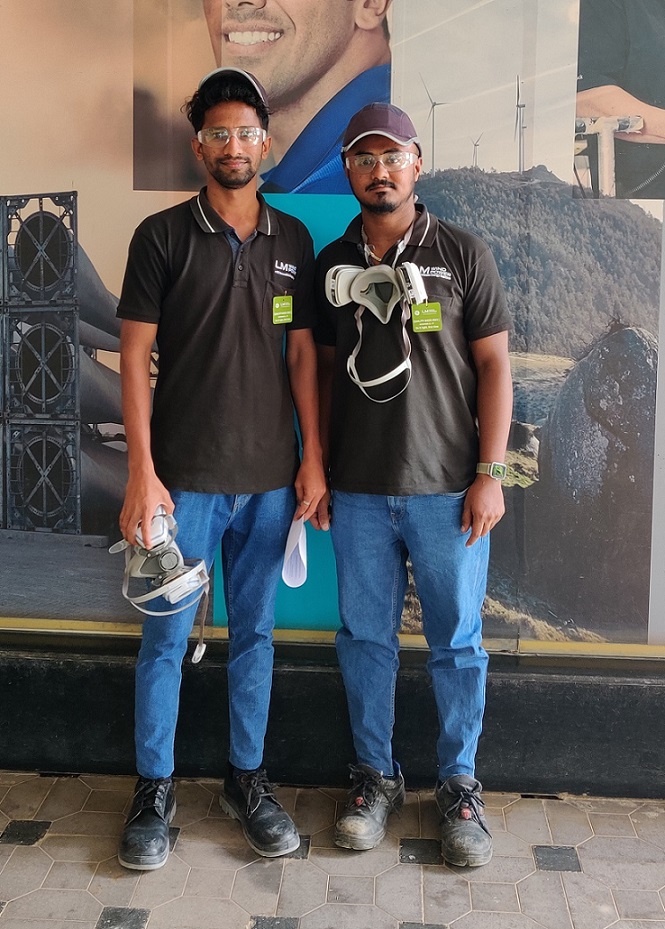 Technical training
Guruprasad and Thimmaraju C K (left to right) are engaged with the production support team at Dabaspet, India, following "learning by watching and then doing" route. They remark on how "right now (they are) very happy to work in LM on technical aspects and strengthen their skills".
Diversity and inclusion with an encouraging environment, along with guidance stands out for them as part of the LM ecosystem. Comfort facilities like transportation makes them happy professionally, adding to their personal lives.
The HR team at Dabaspet has been involved in hiring PwD employees along with identifying their fitment in various areas of work. To ensure equitable inclusivity, the entire premises has been made accessible, keeping in mind safety at workplace along with investing in various skill development programs.
Building confidence at Vadodara, India
Jigar Mistry, a data entry employee at the Center of Excellence (COE) in Vadodara, speaks highly of his coworkers' support and expresses his pride in working for a firm that produces renewable wind energy.
He feels he has changed extraordinarily, better settled at work, taking proactive responsibility at home too, being more careful with finances and is improving his English with constant support from his mentors.
He fondly recollects his role model, a high school teacher who advised him not to focus on the problem, rather on finding solution to challenges.
Parvati Rathava who works as a data entry operator in the Quality team takes pride in being the first girl in her agrarian family who started working in an organization. Having been with the company for 4 years, the one thing she's always grateful for, is the constant support from her colleagues.
She also credits many factors that lined up towards her journey to LM, namely, encouragement from her family, direct campus selection, and the opportunity to directly work on waste reduction projects.
The quality element in the company motivates her to grow and push herself, and she considers joining LM as "the best decision…wherein she has never been treated differently". She takes pride in being a role model for many girls from her hometown and her advice to others is to "study further and be independent". Her way forward includes completing her bachelors with major in Gujarati language.
Such colleagues exemplify our #LMGameChangers  showcasing inclusivity in action and how it feels to be respected, heard, seen and most of all to belong.
They represent change, not just through the sustainable products they build but also for society's growth at large; creating a narrative shift from seeing disability as not inability but inaccessibility to equal opportunities.