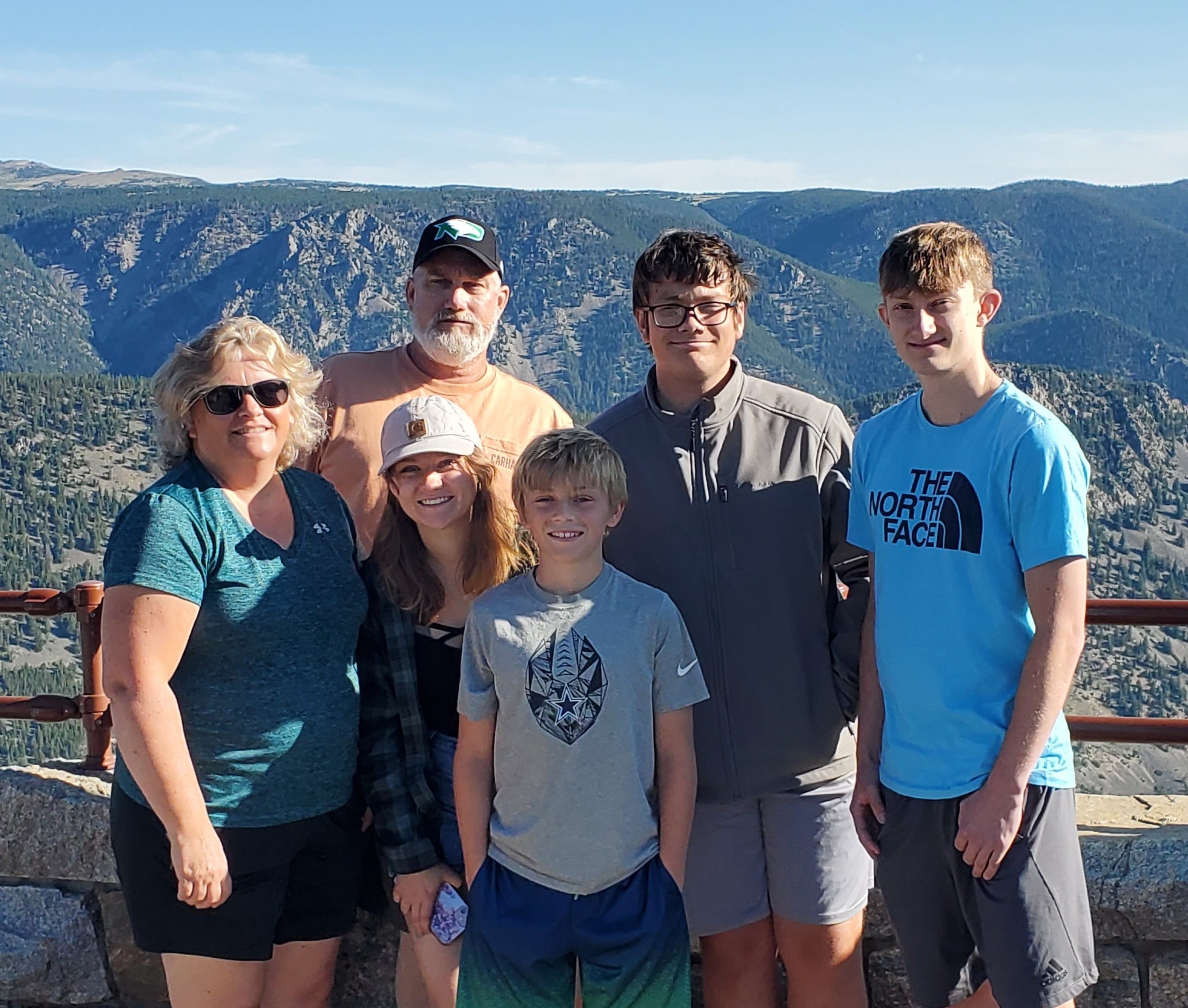 'Bridging the gap': How a female plant director is leading change and bringing the benefits of diversity to blade manufacturing
There are leaders that see in people a potential they are not even aware of. That pushes them outside their comfort zone and elevate their careers on a way they never thought it was possible. But that's just half of what it takes. The other 50% is for employees to be willing to take on new challenges and prove they can make a difference. This combination is what took Tricia Weber, a former head of Human Resources at LM Wind Power's plant in Grand Forks, North Dakota, to become the new Plant Director in 2022.
"During a performance review, my manager and global head of HR at LM Wind Power, Izabel Cortez, asked me if I had ever thought of being a Plant Director. It was a big change for me, even though I was involved in the day-to-day operations of the plant. But I am very competitive and challenge driven; I like having to prove that I can do something, and I didn't hesitate when the position opened and later accepted the job, first on an interim basis, and then permanently," explains Tricia.
This was not the only transition she had to deal with though. As most industrial environments, LM Wind Power's manufacturing facilities have been predominantly staffed by male employees. Tricia is now the only female Plant Director of the company, and one could expect that would come with its own challenges. However, she quickly disarms any prejudice we may have: "I have felt very welcomed since the first day. My previous position at HR and as part of the plant's management team helped for sure. The leadership team knew me well and they were very supportive; I was never afraid of asking the dumb question when I didn't know how something worked," she adds.
The same was true in the shopfloor: "I was always hands-on in my previous role, I knew the team in the shopfloor very well, and they knew me, how I work and what they can expect from me. Especially during COVID times we became closer as many of them came to me for help or advice during the pandemic. I remember running into them when I was first appointed, and all of them wished me the best and expressed their hope that I would get the job permanently," Tricia recalls.
The benefits of diversity
Apart from her experience and skills, she brings something else to her new job. Both because she comes from HR and she is the only female plant manager, she doesn't have the usual background for the job. "Diverse perspectives are crucial to generate new and different ideas and for problem solving in general. It's not just me though. In the plant we have over 15 nationalities represented, and they are all very proud of their origins and heritage," she explains.
On what respects to her new position, Tricia proudly refers to something new she is trying to make part of the plant's way of doing things. "As a HR person, people were always front and center for me, and I tried to bring that with me to the new role. In Operations it's everything about safety and quality, and I think people should be put at the same level. It can't be just the leadership team making decisions; I want to involve the rest of the teams on things that ultimately impact their work on a daily basis."
This is just another way in which Tricia is leading change within LM Wind Power. First by embodying the change she wants to see in the organization, driving diversity in the plants; and ultimately empowering the teams to do the same. "My advice to anyone seeking for it is to not be afraid of thinking outside the box and leaving their comfort zone. There are lot of challenges out there, don't turn them down. They will keep you engaged, motivated, and will change you for the good while you have the opportunity to make a positive difference for the company," she concludes. There is no doubt that Tricia is an outstanding representative of our LM Wind Power Game Changers.