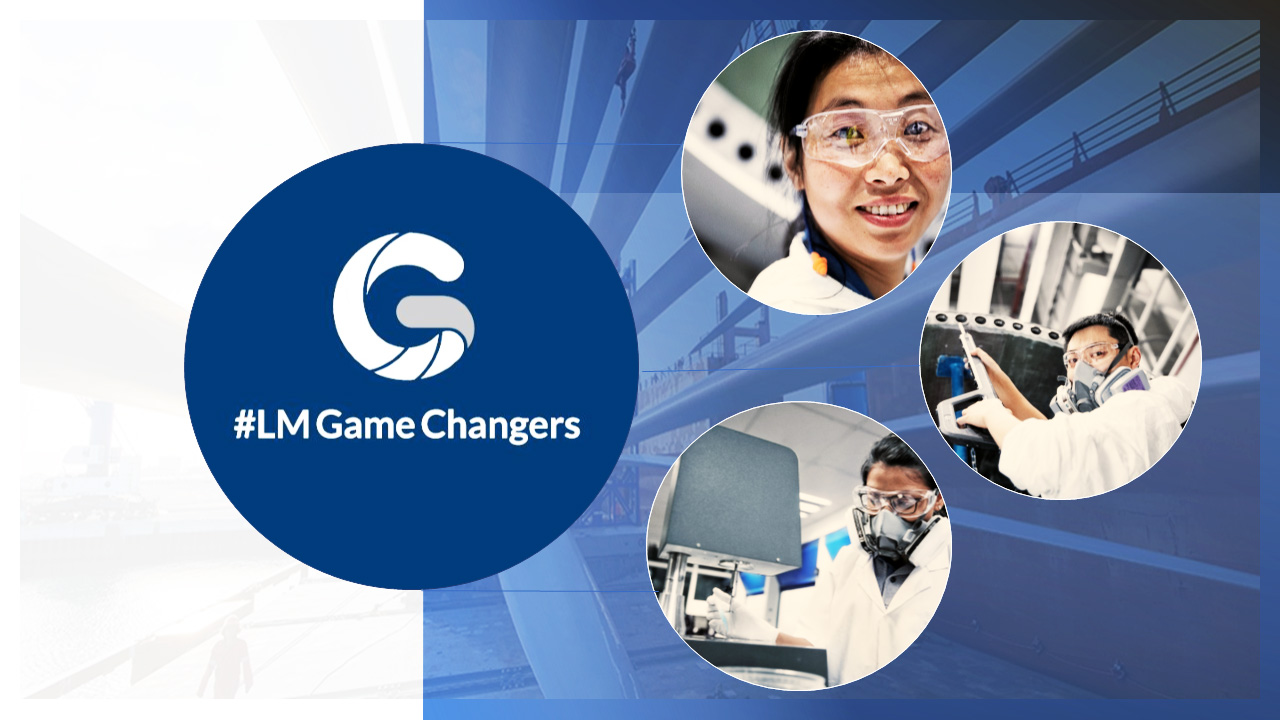 Accelerating Energy Transition through Inclusion
LM Wind Power has been in business for over 80 years. From a small family-owned furniture business in Denmark, we transformed ourselves into making sailboats and eventually took forward our learnings to make wind turbine blades for the past 40 years.
 
Growth powered by Diversity
The eight decades´ journey has been rich and meaningful and was led by game-changers who've been pushing the boundaries on innovation. Today, we are proud to see our operations spread across 4 continents and 9 countries and 56 nationalities making our organizational DNA rich and vibrant. In fact, the LM Wind Power management team comprises of people from 12 nationalities including men, women, and an individual from the LGBT+ community.
Innovation and inclusion have been inseparable parts of our growth story. Many of our innovations including the world's longest blade in operation and becoming the first carbon neutral business in the wind industry, were powered by diversity of thoughts and actions.
Solving global challenges through Inclusion
Our motto has always been by the people, for the people and for the planet. Be it blades, people or planet, we always think of the next generations. Today, we are collaborating in solving the biggest challenge ever encountered by humanity i.e. climate change and we are accelerating energy transition to save our planet for the next generations. Our people, more than 12,000 globally, are committed to this mission through producing longer, lighter blades, launching innovative blade solutions and sustainable products, and eliminating waste in our manufacturing facilities.
Behind one fifth of world´s wind turbines, which are propelled by LM Wind Power blades, are sweat and hard work of 56 nationalities and races including women, men, veterans, disabled and specially abled people, LGBT+ colleagues and more. 
Women make up 17% of our people and our plant in Cherbourg comprise of 33% women
Disabled and differently abled employees make world class blades in Brazil, India, and other parts of the world  
While LGBT+ people may choose to be invisible in some instances, we welcome everyone with open arms and provide equal opportunities for all
 
Together we create a desirable place to work with equal opportunity for all.
Meet our game-changers
The benefits of diversity, equality, and inclusion are well known and innumerable. As an industry, we must join hands to improve our efforts to create an inclusive world for all. Let's be gamechangers!
December 3, celebrated as World Disability Day, provides a perfect backdrop to accelerate energy transition through inclusion. Join us in celebrating the diversity of our people and draw inspiration from our "Gamechangers" who are constantly pushing the boundaries of inclusion and innovation in the wind industry.
Dorte Kamper
Vice President, Sales & Marketing
Izabel Cortez
Head of Human Resource
Torben Molby
Head of Operations, Europe,
Chief Diversity Officer