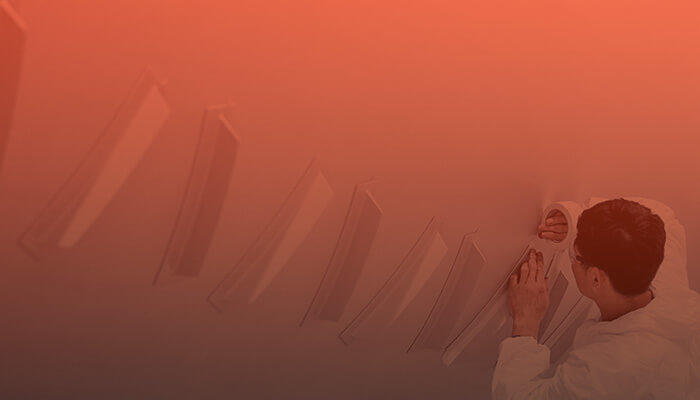 Carbon neutrality is an ongoing process. Account and improve every year.
Scroll to explore this step
Why you should take this step
Congratulations – your business is now carbon neutral! But, your journey doesn't end here. To maintain your carbon neutral status, every year you need to prove you've balanced the emissions you produce with the emissions you reduce or offset. Carbon neutrality is an iterative process, meaning each time you repeat the cycle, you move closer to your desired result: becoming a truly lean and green business.
Questions on your mind
Will my carbon neutrality achievement stand up to public scrutiny?
How do I improve my data quality and collection process?
How do I ensure continued support and funding for my carbon neutrality program?
Time to reflect
To become a carbon neutral business, you made many decisions along the way. You collected data to create your emissions baseline, and then you investigated a variety of opportunities to reduce your emissions, switch to renewable electricity and invest in carbon reduction projects. Ultimately, you implemented some initiatives and deprioritized others. Take a moment to reflect on the choices you made along your carbon neutrality journey so far, and how you might improve going forward.
Reflection point
Do you think your target was too ambitious?
It's alright to admit this! Carbon neutrality requires resources and time, and you'll always have competing priorities when running your business. Don't give up – go back to
Step 1
and set a timeline and emission boundary that are achievable in your business context.
That's great! Then ask yourself, was your target ambitious enough? Go back to
Step 1
and determine if you can include additional emission scopes in your pledge going forward. Or, consider moving from carbon neutral, to carbon positive!
Are you satisfied with your external partner/s?
Fantastic! Take another round together and encourage them to help you raise the bar for your continued leadership.
There will be very specific reasons for this that only you know. Luckily, there is a growing pool of capable resources in the market you can consult. Do consider if you need a completely new set up for external guidance or whether you can supplement key areas, to limit your time spent on qualifying new partners.
Was your emission calculation largely based on assumptions?
Now that you've been through the data collection and accounting exercise, you know what's required and can establish a process for primary data collection instead. You want to strengthen your data quality as much as you can, to avoid doubts about its validity. Strong data also gives you the best possible foundation for reducing and offsetting your emissions.
Well done! You clearly have rigorous processes which allow you to work with primary data. This is commendable! Consider sharing your experience and expertise with other organizations to inspire and guide.
Do your colleagues understand and support carbon neutrality?
Engaged colleagues are a great basis for creating energy around your program and potentially accelerating progress towards your target. Invite them to contribute as much as possible and enable them to tell your story and be ambassadors in their local communities. Encourage idea sharing and delegate ownership wherever possible to anchor sustainability into the company culture.
Here's a huge task that you must take on. Break down the benefits of your program in the simplest concepts possible and adapt the narrative to specific teams and their situations. Communicate relentlessly on various channels, as individuals absorb information in many different ways. Invite colleagues to engage in and contribute to meeting the target, allowing them to learn as they go.
Did you significantly reduce the emissions produced by your business?
Fantastic! You probably saved money while you were at it or found ways to optimize your operations, by capitalizing on the 'low-hanging fruit'. Don't forget to share those stories. Now, you need to build on what you've learned in round one, and go for the fruit that's a bit harder to reach.
Don't worry, it can take time to significantly reduce your carbon footprint! There are always opportunities, but sometimes you need to invest upfront to realize savings further down the line. If you know of similar organizations who have successfully reduced their emissions, connect with their sustainability leaders to learn from them.
Is your business powered by renewable electricity?
You've taken a massive step towards a decarbonized business! Monitor the energy market to ensure you utilize the best available options. If some of your renewable electricity demand is covered by Renewable Energy Certificates (RECs), consider ways to replace them with longer term solutions that ensure stability and visibility of your energy costs (e.g., Power Purchase Agreements).
Luckily there are many options available in the energy market to green your electricity supply, and the number of options is increasing. You can always buy Renewable Energy Certificates (RECs) in the short term while you work towards longer term solutions.
Did you buy carbon credits to offset a large portion of your emissions?
Buying carbon credits can certainly be necessary to offset a portion of your emissions. Hopefully you found a portfolio of credits that aligns well with your corporate brand story. If not, take the opportunity to review your portfolio again. Leverage your buying power and develop your carbon credit portfolio to incorporate maximum social benefits along with the carbon emission reduction value.
Great! You're on your way to truly making an impact on the way your business works and your impact on the plant. Perhaps you didn't need to buy many credits because your business minimized its emissions or you were able to develop your own project to eliminate emissions at the source. Tell the world how you became a carbon neutral business and inspire others to follow!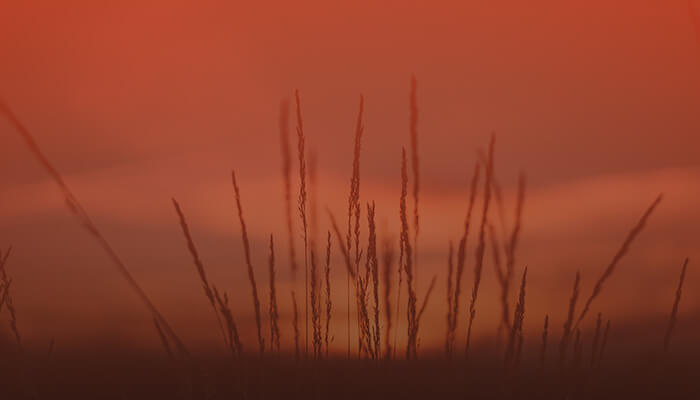 Tip
Think about what comes next for your company. Perhaps you want to raise the bar and go for an even more ambitious emission reduction target or include more emissions in the scope of your carbon neutrality claim. You're already leading the way – why not step up to the next level?
The lm wind power way
Let's create balance
Reducing and offsetting our emissions is a balancing act, which must be built on reliable data. We continually refine our accounting process to reveal ways we can emit less CO2.