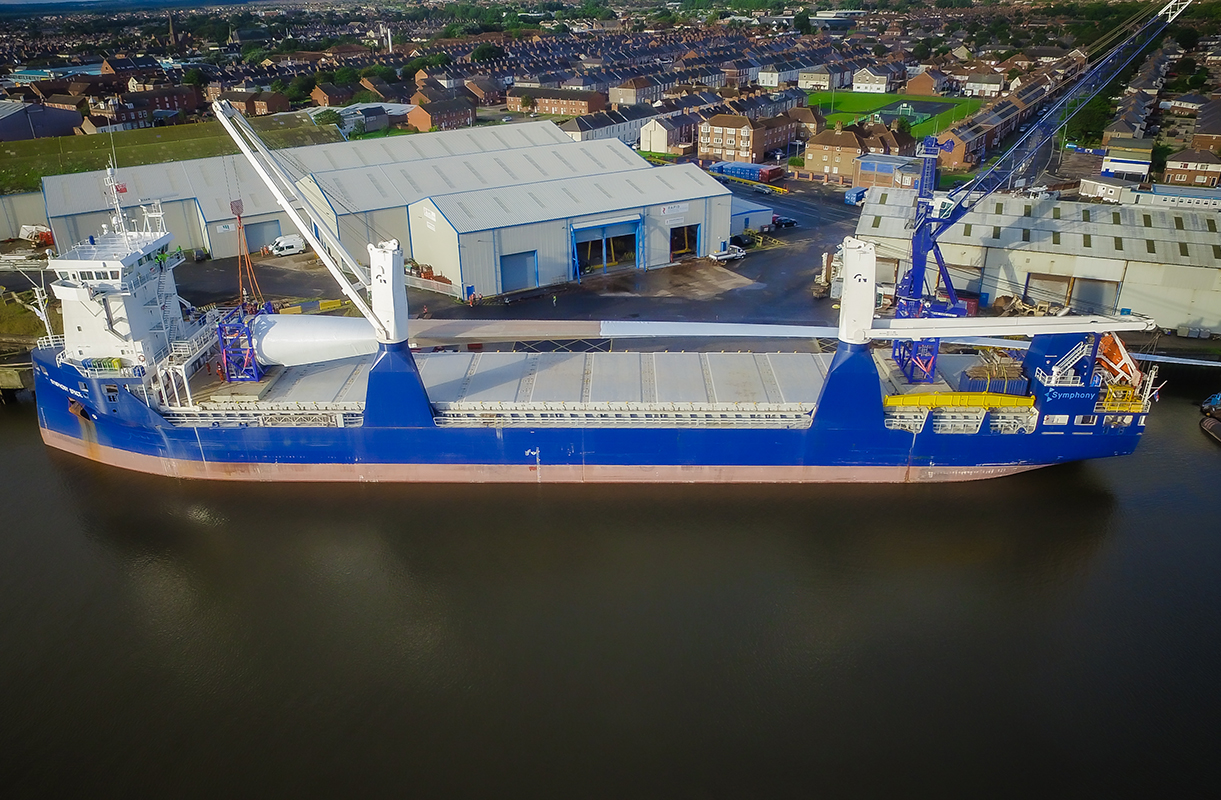 New blade factory to open in UK
It was announced on March 11 that LM Wind Power plans to open a new blade manufacturing facility in Teesside in the North East of England.
The plant will be dedicated to the production of our 107-meter- long offshore wind turbine blades, a key component of GE's Haliade-X, the most powerful offshore wind turbine in operation today. Terms of the construction and financing of the new plant are in advanced stages of negotiation between the interested parties.
GE Renewable Energy estimates that this new plant, set to open and start production in 2023, could create up to 750 direct renewable energy jobs and up to 1,500 indirect jobs in the area to support the entire value chain needed to operate this facility. This announcement and commitment support the UK government's plan to develop jobs, infrastructure, and supply chains to reach its goal to commission 40 GW of offshore wind power by 2030 and become a global leader in green energy.
As part of that plan, Teesside has just been designated as one of the UK's newest freeports. Our new blade manufacturing plant will be located on Teesworks, an ideal location to serve the vast offshore wind potential of the North Sea.
Olivier Fontan, CEO of LM Wind Power said "We are pleased to develop our manufacturing footprint in Teesside with this new plant dedicated to the production of offshore wind blades and to continue developing our overall footprint in the UK. Beside the building and infrastructure, we are looking forward to bringing our expertise in setting up such plants to Teesside, from the onboarding and training new employees who will have everything to learn about our technology to establishing an entire supply chain around our plant. This is the result of a strong partnership with UK Government, the port of Teesside and its municipality. We are looking forward to continuing to grow these relationships and contribute to the economy of the area."
The Dogger Bank Offshore Wind Farm, which is located between 125 km and 290 km off the east coast of Yorkshire, would benefit directly from the blades produced at this new plant. The three phases of the Dogger Bank Wind Farm, powered by GE's Haliade-X offshore wind turbine, will have a combined installed generation capacity of 3.6 GW, enough to power six million UK homes. When complete in 2026, it will be the world's largest offshore wind farm.
To read the full press release and learn more about GE Renewable Energy's activities and investments in the UK please see HERE.
Image: The above image shows our 107m blade arriving for testing in Blyth in the UK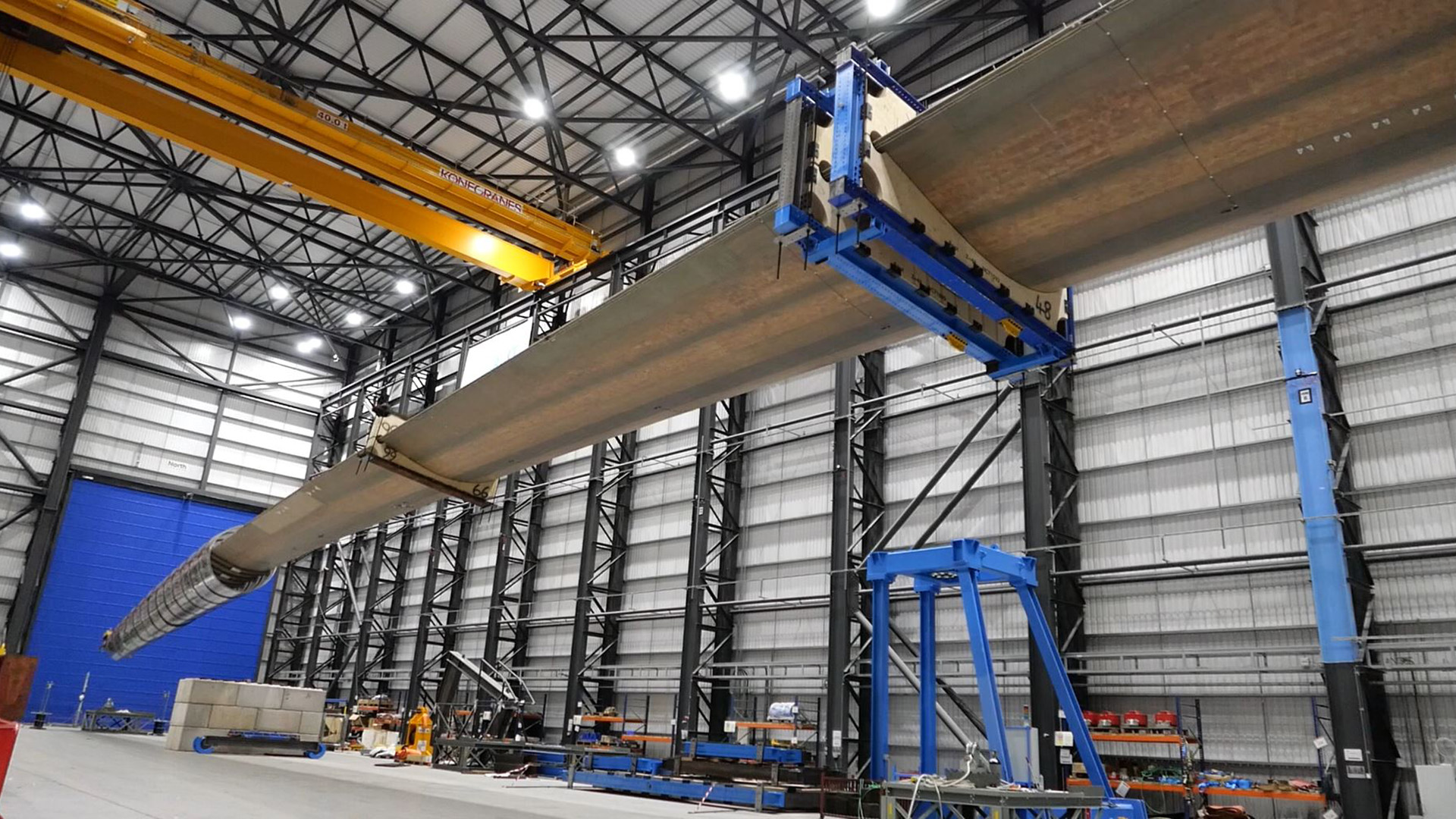 WE KNOW BLADES
Test & Validation
Learn more about the rigorous testing process to ready the blade for offshore operation