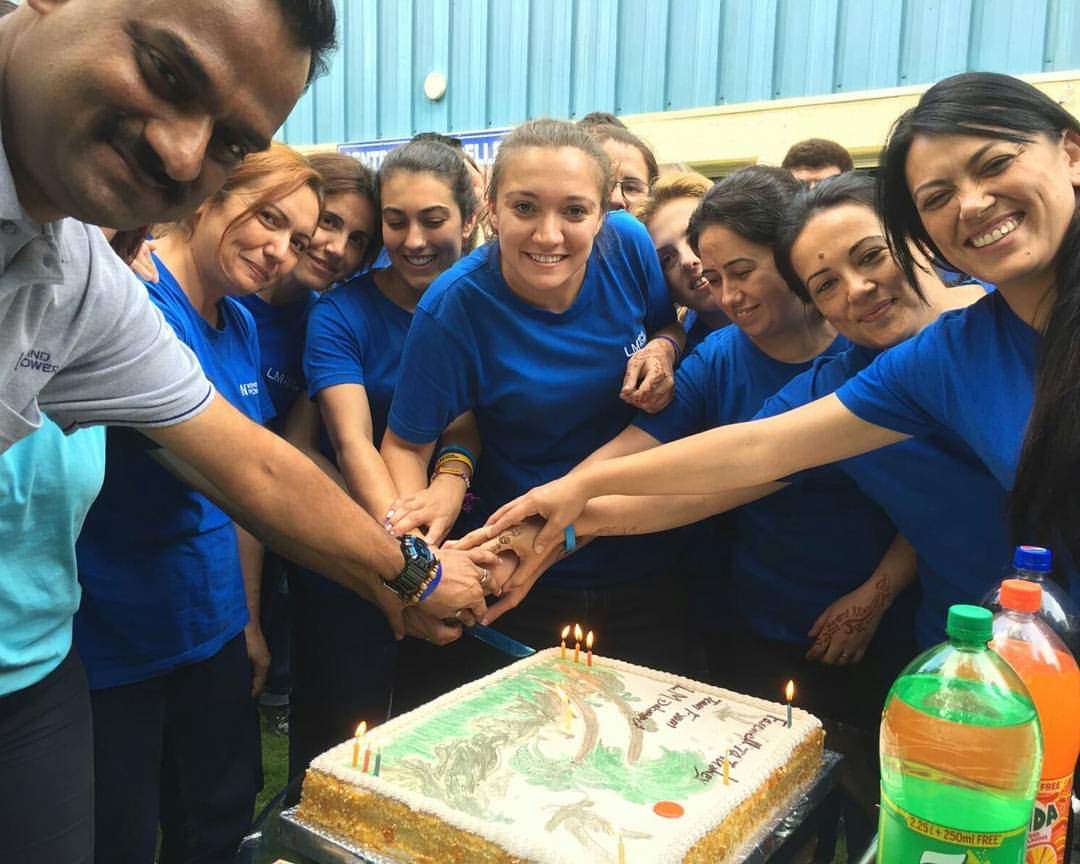 Realizing my childhood dream at LM Wind Power: a female engineer's journey as a leader
"In my childhood itself, I decided to become an engineer, as I have always had an interest in science and mathematics. I chose industrial engineering to integrate my scientific and social skills, as I feel fulfilled communicating with people on problems and finding solutions systematically as a team", says Ece Akbil, who graduated in 2013 and is currently a post molding Production Manager at Bergama plant, Turkey.
Since graduating she worked in several production functions and industries before joining LM Wind Power. All sectors predominantly occupied by men like textiles and automation, she kept persevering against the glass ceiling as a female engineer. She even changed course, inspired to join the renewable energy sector, starting with LM Wind Power in 2017 as a Post Molding Production Supervisor in her hometown Bergama.
Gaining from global culture and best practices
When Ece started working at LM Wind Power, there was a factory still being setup in Bergama. Yet according to her, taking such a chance proved to be life-changing, propelling her wind journey across the world to prepare for the upcoming plant. She received training at Dabaspet plant in India for 2 months with 45 newly recruited operator colleagues, helping her gain valuable insights into leadership all the while navigating through diverse cultural experiences. She considers this trip transformational: "it expanded my thought-making and decision-taking skills, while enhancing my relationships at work. Together as a team we learned values of committing to learn and realizing the actual application of concepts like cooperation and support."
"I always wanted to be a leader yet becoming one is never easy", remarks Ece on her most challenging role on this trip was to build motivation of a new team who had no prior knowledge of blade production or materials nor of business relevant information; along with not knowing a foreign language. Another difficulty she faced was the team's dietary preferences for meat, which she proactively arranged from a local butcher. Required to think on her feet to make everyone learn and grow, Ece used an ingenious idea of playing Taboo that bonded them and accelerated their understanding of processes and materials related to blade production.
Her travels and trainings across the world from one LM Wind Power factory to another facilitated her in applying global best practices at Bergama to better its production systems. Travelling for work turned her life around, her experiences abroad enabling her to develop and grow: "All our factories manufacture blades, but what differs is production systematics. I had the opportunity to go to Denmark wherein I took the 'confined space train the trainee program'. Currently I'm applying those learnings at the Bergama plant, the only person responsible here for confined space work. I also visited Spain and imbibed the good practices in Ponferrada using that production training." Although she harbors a can-do attitude, yet it was struggling for her to quickly adapt to foreign environments and imbibe their best practices in the shortest and smartest way possible. Her progress at LM Wind Power elevated with each training, from a Molding Production Supervisor to an Operational Supervisor to getting promoted as post-molding Production Manager in 2021.
Driving growth through diverse perspectives and people focus
The hands-on trainings gave her a global exposure, developing her vision as a leader and female engineer. These enhanced skills set her apart, empowering her to positively impact her own and other people's daily work life and career. As a female engineer, gender representation in a technical field is important to her: "occupations requiring disciplined knowledge, innovation and technical education such as sciences, etc. have been conventionally occupied by males, but I think it's female's ability to think multiple ways, their ingenuity, people centrism, proactivity and intuitive cum predicting qualities which make them bring unique diversity to the table."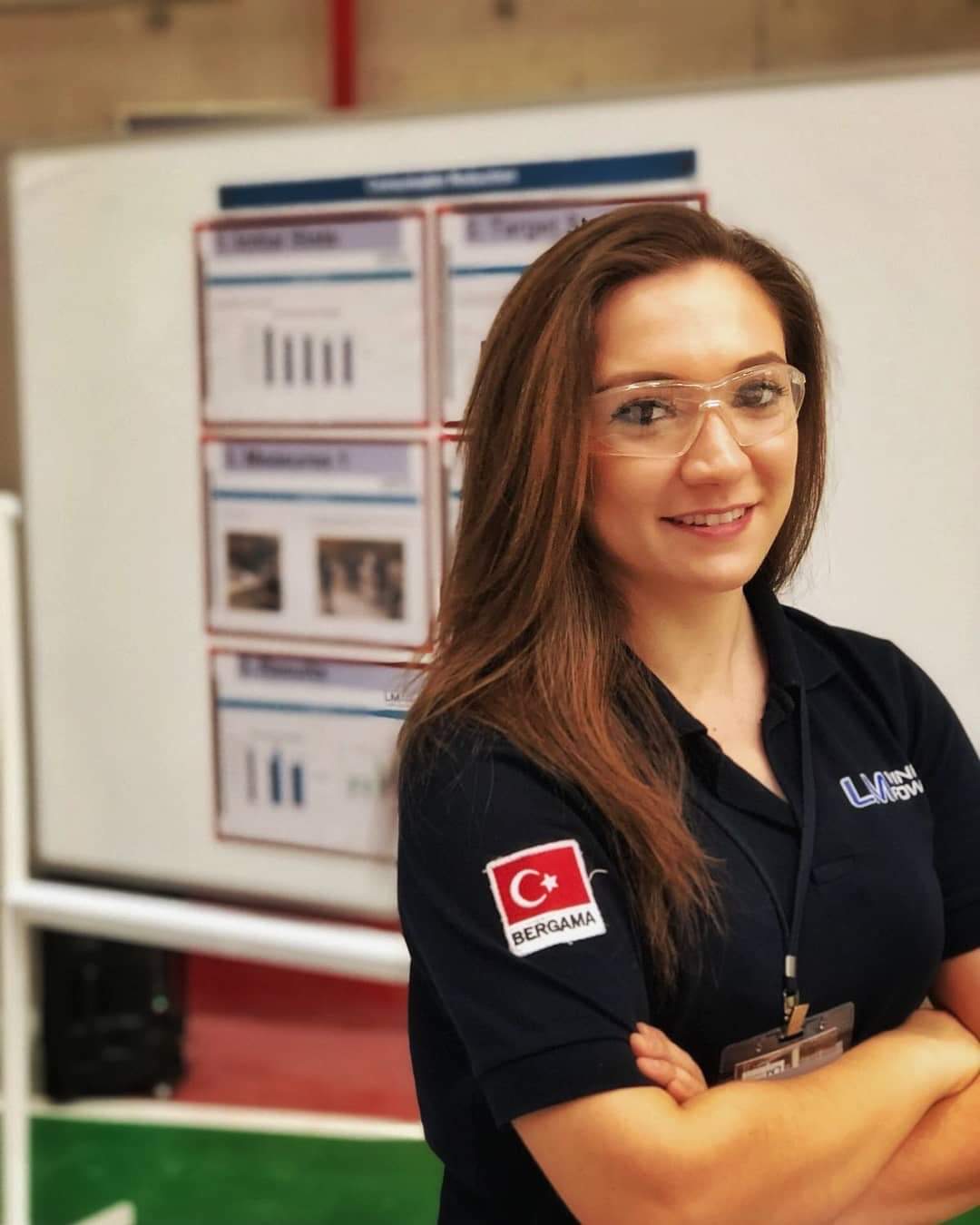 As a leader she takes people-oriented approach, treating everyone valuable, and making decisions collectively. Self-improvement for her is key to driving her team forward: "I aim to be result oriented, time sensitive, and never leave a job unfinished. I keep training myself to not give up in the face of difficulties and find solutions to overcome it, listen to others' perspectives, and am always open to innovative sharing."
Being a female leader at the shopfloor didn't come without its challenges, breaking through set conventional mindsets required leveraging her engineering skills and supporting her team: "It's never easy to gain respect amidst male bastions but seeing me lead and connect with them earned their regard progressively. I regularly hold roundtable meetings, discuss, and take timely actions to address problems. I consider it my duty to make our working environment cordial and thank the team's efforts through thoughtful surprises."
Representing change by example
A strong advocate of loving her job but also maintaining balance between professional and personal life, she promises to be her own motivation, and invests her energy in fulfilling activities outside of work. Proud to represent other women as gamechangers in the fields of STEM (science, technology, engineering, and mathematics), she functions with this awareness, learning from fellow women to believe in themselves and motivate others to lead with their heart: "while working as a shift supervisor, a female operator from production told me that her daughters see me as an inspiring example. Such feedback always makes me work harder and progress further."
Ece is truly an inspirational #LMGameChangers, her advice to girls/women aspiring to pursue a career in STEM is: "to know what you really want to do and make progress in its direction. Just decide and go after it! Everything might not always go as you want, but the important thing is to not give up, be consistent and remember a new door opens when you think things are over."